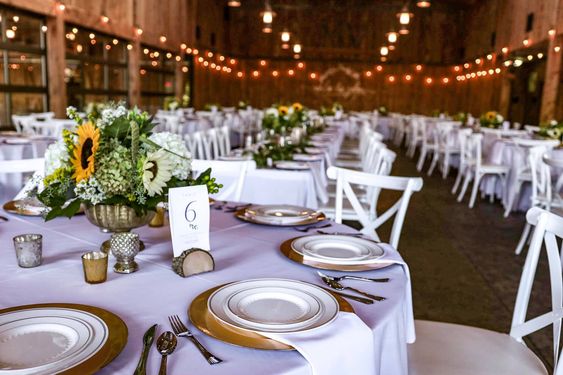 Fabulous Party Ideas to Have Everyone Buzzing
So, you're planning a fabulous party to have everyone buzzing? We got you! Parties are fun to attend, but when it comes to organizing such an experience for others, things get complicated. So many factors, like time, location, setting, food, theme, decoration, and playful activities, make an ordinary party a jaw-dropping fabulous party.
We're here to guide you on how to bring change to your party setting this time to create a buzz among your friends.
Choosing the Right Location
The location you choose has a significant impact on the overall experience of the party. Having indoor parties isn't bad, but when it comes to being original, you need to think differently. Looking for a nearby beach, a green riverbank, a mountaintop, or a hill, can be some great options to consider. Choose whatever's easy for you and your guests, and make sure you arrange all the necessary things. Water and washroom settings are must-to-have particulars if you're planning an outdoor party.
Scavenger Hunt
Depending upon the age of your guests, you can also set different scavenger hunt challenges for elders. People still believe that scavenger hunt challenges are only for kids, but if the reward is set smartly, elders enjoy it more than the kids. Placing clues in different places, like behind doors or under carpets, which direct a person towards a mystical object that needs to be found, will make your party more enjoyable.
Arabian Night Theme
Gold drapes with a DIY mini oasis in your backyard will bring a unique vibe to your party setting. There are lots of different ideas on YouTube on how to make a mini oasis or a water fountain at home. You can create mesmerizing scenery using cheap motors that are easily available at your nearest hardware store. Moreover, with some green bamboo sticks, you can make it look just like the original one.
You can arrange drinks beside the water fountain for your guests in elegant plastic champagne flutes and fancy wine glasses. The dark red and luxurious gold drapes along the table's borders will make your guests remember every detail of the setting.
Karaoke is Not Old-School Yet
Some might argue that karaoke is now an old-school thing, but if you arrange a proper karaoke setup, your guests can enjoy the moment with their favorite songs. Even if they feel guilty after singing a few lines, the laughter you'll get would have no match. So consider renting a proper karaoke setup for some laughter moments.
Decorating Your Table Setting
Your table setting must be eye-catchy and fascinating. To keep yourself from washing the dishes after a party, you can use our plastic party dinnerware sets, which include almost every possible dinnerware item that you can think of. Our disposable plastic plates are most commonly used for party purposes. Moreover, to make your servings look complete, we offer a wide range of premium quality disposable charger plates that will make your table look clean and organized.
Super party in the yard in 5 steps:
You need chairs, tables, and benches. You can also use some furniture from home. Cover everything with decorative tablecloths and provide enough colorful pillows. Place all plastic and paper plates, spoons, knives, and napkins on a unique table. Have a table with food next to it and a trash can nearby.

The Swedish table should have some kind of canopy. Prepare all-party desserts and snacks. There can also be fried chicken, barbecue food, sauces, dressings, common spices, and chopped vegetables. Arrange one table with fruit. You won't regret it.

Bar. For some, the most crucial part is when it comes to partying. Place it on a unique table. In addition to the drinks you planned for that evening, prepare glasses, straws, an ice maker, and even umbrellas. To break the monotony, think carefully about some new drinks, cocktails, and desserts, which can make your party the title of the best.

Protect guests. Prepare, just in case, mosquito sprays or sunscreen. Having a couple of blankets is desirable if it gets cold in the evening and the party will be ideal.

Decorations such as lamps, candles, and various lamps are mandatory. And, of course, music. We must not be too loud, because the meaning of this party is conversation. Still, you wanted to get away from the club. Having a colleague who knows how to play the guitar would be good.
Party Games
Home parties are good because you can include a large number of all kinds of games in the entertainment program. There is, for example, such an exciting game. Participants were divided into 2 teams. One of them comes up with a word and says it to the opposing team player, and he has to say that word so that his team understands what it is about. In the same way, you can guess, for example, scenes from classic works and fairy tales that everyone knows.
 There is another original variation of this game. Participants enter the room one by one. The first receives the text on paper and reads and displays the second without words. The second shows everything he understood, the third also without words. And so to the end. In the end, all participants said everything they understood in reverse order. It is exciting to give gifts by participating in the quiz. That is, whoever answers the most complex and intelligent questions, wins the most valuable prizes.
If you are planning honest social gatherings and quality communication, then the winning options for entertainment here can be: 
A mafia game, whose rules, in our opinion, do not make sense; 

In the game of truth-fiction, when everyone can report an actual and imaginary fact about himself, and the task of those around him is to understand it; 

In the game "Guess Who," when a self-adhesive sheet with hidden characters is hung on the forehead, and the task of each player is to hit his hero;

The well-known Crocodile will entertain even a sober person;

Twister dance game, you can buy a canvas with colored circles in advance if you are hosting a holiday, or you can take it with you as a gift if you are a guest.