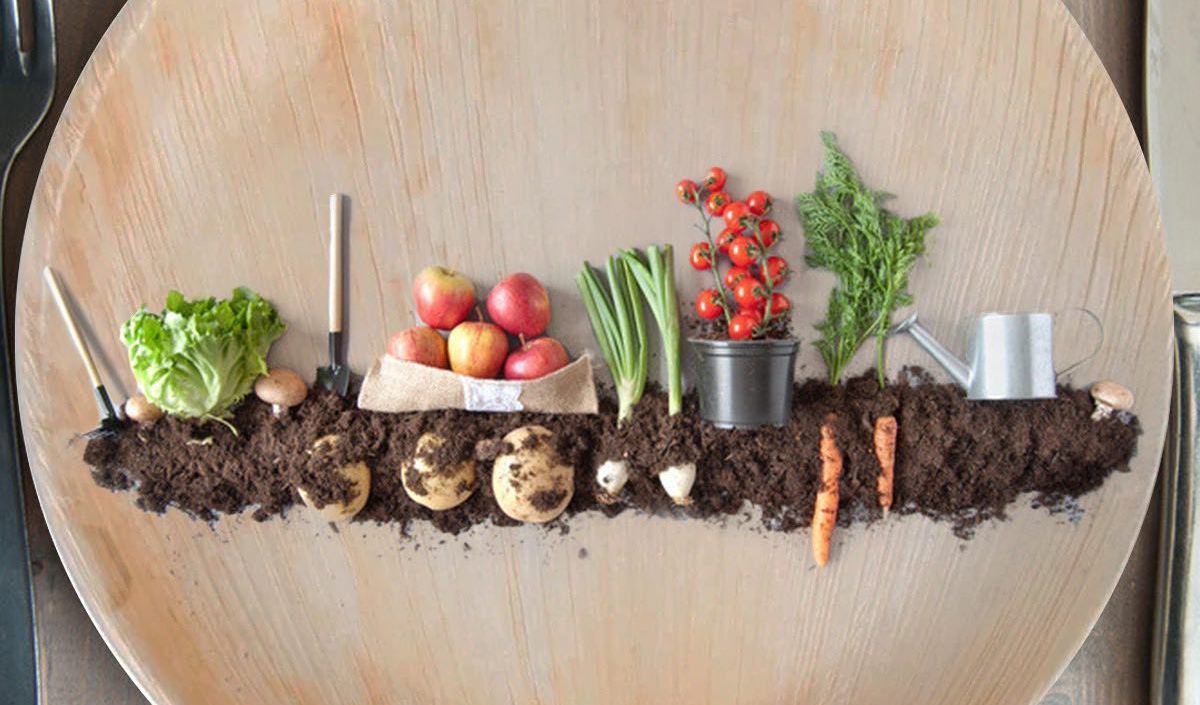 Eco-Friendly Party Planning: How to Throw an Awesome Earth Day Bash?
As we become more conscious of our daily choices' impact on the environment, eco-friendly party planning is gaining popularity. This is especially true for events that celebrate the planet we live on, such as Earth Day. By making simple choices when planning your next party, you can reduce the carbon footprint of your event and inspire others to do the same. In this blog post, we will provide tips and ideas for throwing a fabulous Earth Day bash that is both fun and environmentally conscious. From choosing the right venue to selecting compostable tableware and reducing waste, we've got you covered. Let's get started!
Choosing the Venue 
Choosing the right venue for your Earth Day bash is essential in ensuring an environmentally friendly event. Here are some suggestions for eco-friendly venues and tips for reducing the carbon footprint of your event:
Outdoor Spaces: 

Hosting your party in an outdoor space such as a park, garden, or beach can help reduce the carbon footprint of your event. This is because you are not using electricity to power the lighting and climate control systems that indoor venues rely on. Additionally, you can take advantage of natural lighting and fresh air, creating a pleasant and inviting atmosphere.

Green Venues: 

Many venues are designed with sustainability in mind. Look for venues with solar panels, rainwater harvesting systems, and energy-efficient lighting. These eco-friendly venues can provide your guests a unique and memorable experience.

Public Transportation:

 Choosing a venue accessible by public transportation can help reduce the carbon footprint of your event. Encourage your guests to carpool, take public transit, or ride bikes to the event to further reduce the carbon emissions associated with transportation.

Reduce Energy Consumption:

 Whether you choose an indoor or outdoor venue, there are many ways to reduce energy consumption during your event. Consider using LED lighting, which uses significantly less energy than traditional bulbs, and turn off any unnecessary lights or equipment when not in use.
Invitations and Decorations 
Invitations and decorations are essential to any party but can also significantly impact the environment. Here are some tips for creating eco-friendly invitations and decorations for your Earth Day bash:
Digital Invitations:

 Consider using digital invitations instead of paper invitations. Many online platforms allow you to create and send beautiful invitations via email or social media. Digital invitations are eco-friendly and can save you time and money.

Recycled Paper:

 If you prefer paper invitations, choose ones made from recycled paper. You can also opt for seed paper, made from recycled paper and contains seeds that can be planted after the event.

Natural Decorations: 

Instead of using traditional decorations like balloons and streamers, consider using decorations like potted plants, flowers, and branches. These decorations not only look beautiful but also have a positive impact on the environment.

Reusable Decorations:

 Consider using decorations that can be reused for future parties, such as banners, fabric tablecloths, and reusable centerpieces. These decorations can help reduce waste and save you money in the long run.
Menu Planning 
Menu planning is an important aspect of any party and can significantly impact the environment. Here are some tips for creating an eco-friendly menu for your Earth Day bash:
Local and Organic: 

Choose menu items that are locally sourced and/or organic. This not only supports local farmers and reduces the carbon footprint associated with transportation but also ensures that your food is free from harmful pesticides and chemicals.

Vegetarian and Vegan Options:

 Consider offering vegetarian and vegan options. Animal agriculture significantly impacts the environment, and reducing meat consumption can help reduce your party's carbon footprint.

Minimize Food Waste:

 Plan your menu carefully to minimize food waste. Consider portion sizes and the number of guests attending your party to ensure that you have enough food without creating excess waste. You can also donate or compost any leftover food to local food banks.
Tableware and Servingware 
Tableware and serving ware are essential elements of any party, but they can also significantly impact the environment. Here are some tips for creating an eco-friendly tableware and serving ware setup for your Earth Day bash:
Environmental Impact: 

Traditional tableware and serving ware made from non-biodegradable materials have a significant impact on the environment. These materials can take hundreds of years to decompose and can harm wildlife and ecosystems.

Compostable and Biodegradable Options:

 Consider using 

compostable and biodegradable tableware

 and eco-friendly serving ware. These options are made from natural materials that can break down in the environment, reducing waste and the impact on ecosystems.

Specific Products:

 Many options are available for compostable and biodegradable tableware and serving ware, including 

palm leaf plates, eco dinnerware sets, birchwood flatware, eco-friendly serving ware, palm leaf bowls

, and 

eco-friendly mini party supplies

. These products not only look great but are also eco-friendly and can be composted after the party.
Waste Management 
Proper waste management is a critical aspect of eco-friendly party planning. Here are some tips for minimizing waste and promoting recycling and composting at your Earth Day bash:
Reduce and Reuse:

 The best way to minimize waste is to reduce and reuse as much as possible. Use reusable decorations, and encourage guests to bring their reusable water bottles.

Recycling and Composting:

 Set up recycling and composting stations throughout your party space. Clearly label bins and instruct guests on what can and cannot be recycled or composted. Consider partnering with a local recycling or composting organization to ensure that waste is correctly disposed of after the party.

Donation:

 Consider donating any leftover food or decor to local charities or organizations that can use them. This not only reduces waste but also supports local communities in need.

Inform Your Guests:

 Inform your guests about your eco-friendly party plan and the importance of waste management. Encourage them to participate in waste reduction and provide them with clear instructions on how to recycle and compost.
Entertainment and Activities 
Entertainment and activities are crucial for any party, and an eco-friendly Earth Day bash is no exception. Here are some suggestions for eco-friendly activities that align with the theme of the party:
Nature Walk:

 Plan a nature walk or hike as part of the party activities. This is a great way to get guests outside and enjoy nature while learning about the environment.

DIY Projects:

 Set up a DIY station where guests can create eco-friendly crafts or projects. This can include things like upcycling old clothes or making natural bird feeders.

Environmental Education: 

Host a speaker or educator to provide information about the environment and the importance of eco-friendly practices. You can also provide educational materials or handouts for guests to take home.

Games: 

Host eco-friendly games that are both fun and educational. Examples include an environmental-themed scavenger hunt or a sustainability-themed trivia game.
Throwing an eco-friendly Earth Day bash doesn't have to be complicated or expensive. With some planning and effort, you can create a sustainable and enjoyable party that celebrates the beauty of our planet. So, whether planning a small gathering or a big party, follow these tips and suggestions for a successful eco-friendly Earth Day bash. Let's celebrate our planet while also protecting it for future generations.