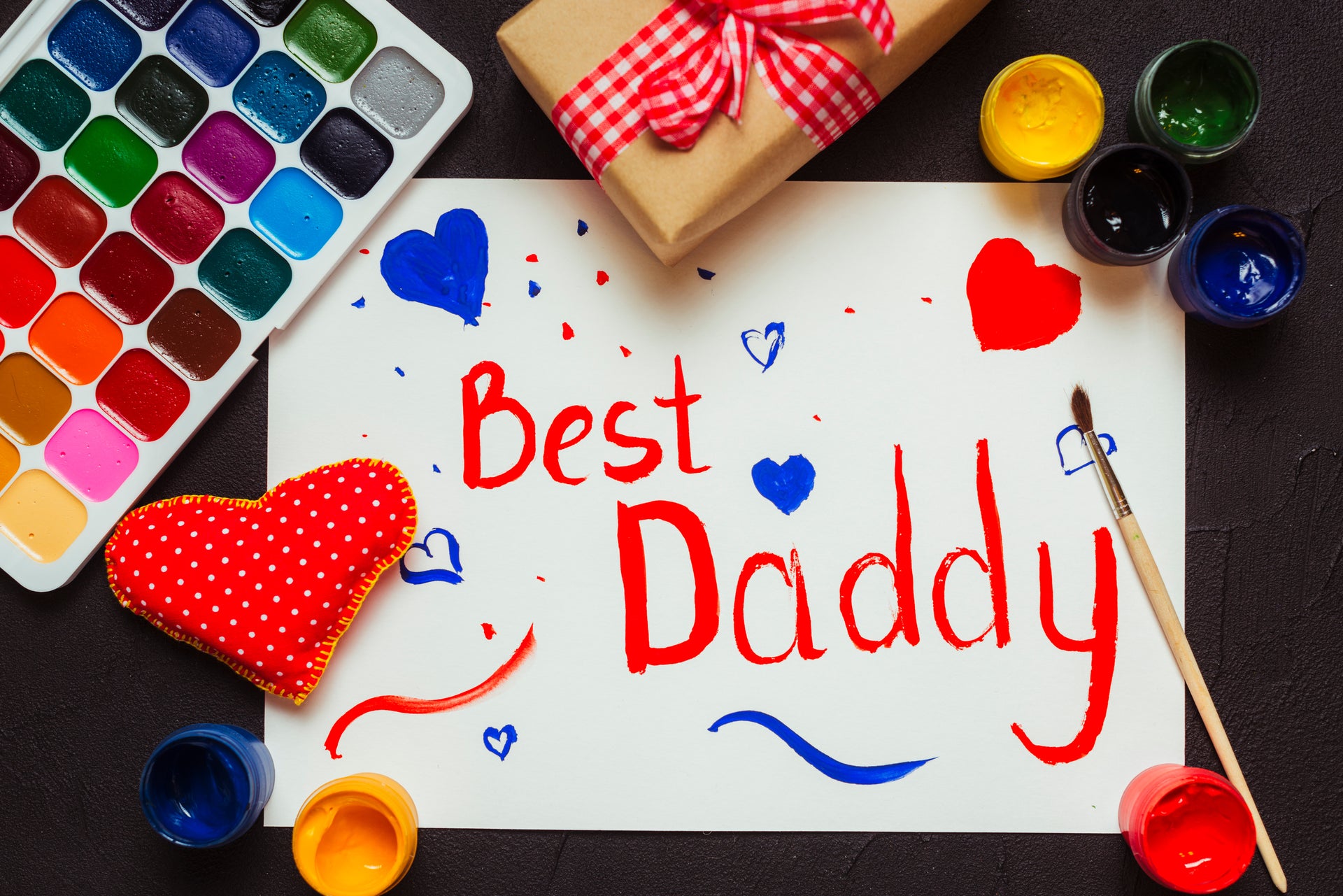 Creative and Personal: DIY Father's Day Gift Ideas for Every Dad
Father's Day is just around the corner, and it's the perfect time to show appreciation for the dads in our lives. While store-bought gifts are always an option, there's something extraordinary about presenting Dad with a handmade, personalized gift. DIY Father's Day gifts showcase our creativity and convey the thought and effort we've put into making something unique and meaningful. Whether you're a seasoned crafter or just starting out, this blog post is here to inspire you with a range of creative and personal DIY Father's Day gift ideas that are perfect for every type of dad.
Whether your dad is a sentimental soul, a practical handyman, a food connoisseur, or someone in between, get ready to unleash your creativity and make this Father's Day memorable. Let's dive into a world of DIY possibilities and explore how we can craft heartfelt gifts that will bring a smile to Dad's face and warm his heart.
Why DIY Father's Day Gifts?
Make Father's Day memorable with DIY gifts. They carry sentiment, customization, and thoughtfulness that surpass store-bought items. Discover why DIY gifts are unique and how they create lasting memories.
The sentiment behind homemade gifts: DIY gifts show love and appreciation uniquely. They convey emotions store-bought items can't match. Each homemade gift became a tangible symbol of your bond and shared memories with your dad.
Customization and personalization for a unique touch: DIY gifts let you personalize every detail for your dad. Customize materials and colors, and incorporate his favorite elements. This personal touch shows thoughtful consideration and creates a truly unique gift.
Cost-effective and budget-friendly options: DIY gifts are budget-friendly and accessible. Create meaningful presents using inexpensive materials and resources. Repurpose items or find inexpensive craft supplies to make thoughtful gifts without overspending.
DIY Gift Ideas for Every Dad
Personalized Photo Gifts
Photographs hold precious memories; capturing those moments in a personalized gift can be a heartfelt gesture that your dad will treasure forever. 
Framed Photo Collage: 

Gather meaningful photos featuring your dad, yourself, and other family members. Select a theme such as family vacations, milestone events, or candid moments. Print the images in various sizes and arrange them in a visually appealing collage pattern. You can create a collage on a large canvas or a poster board or simply arrange them in a decorative frame. This personalized photo collage will serve as a beautiful wall art piece, reminding your dad of the cherished memories you've shared.

Customized Photo Calendar:

 Help your dad stay organized and reminisce about memorable moments throughout the year with a personalized photo calendar. Choose twelve of your dad's favorite photos, one for each month, and pair them with the corresponding dates. You can design and print the calendar at home or use online services that offer customizable calendar templates. Personalize it further by adding captions or meaningful quotes alongside the photos.

DIY Photo Coasters:

 Transform ordinary coasters into personalized keepsakes by incorporating cherished photographs. Start by selecting a set of plain coasters made of cork, ceramic, or even acrylic. Print out photos that hold significance for your dad, such as family portraits or memorable outings. Cut the images to fit the coasters and adhere them using Mod Podge or another adhesive. To protect the photos, apply a layer of clear sealant on top. 
Handmade Crafts
Crafting a gift with your own hands adds a unique touch and allows you to infuse your dad's personality and interests into every detail. 
Customized Leather Keychain:

 Leather keychains are timeless and easily customized to reflect your dad's style. Start by purchasing a small piece of leather and cut it into the desired shape, such as a rectangle, circle, or his favorite sports team logo. Use leather stamps, letter punches, or pyrography tools to add his initials, a special message, or an important date. Finish it off by attaching a keyring. 

DIY Wooden Beer Caddy:

 If your dad enjoys a cold beer, a DIY wooden beer caddy can make a practical and stylish gift. Start by selecting a sturdy wooden crate or building one from scratch using wooden planks. Sand the wood to create a smooth surface, and then personalize it by painting or staining it in your dad's favorite colors. Add dividers inside the crate to hold beer bottles securely, and consider attaching a bottle opener to the side for convenience. 

Hand-painted Coffee Mug:

 For the coffee-loving dad, a coffee mug can become his new favorite morning companion. Craft a unique coffee mug for your dad's morning routine. Decorate a plain ceramic, porcelain, or 

plastic mug

 

with paint pens, adding unique designs or a heartfelt message. Get creative with colors, incorporate his hobbies or interests, or simply add his name to make it personal. 
Gourmet Treats
If your dad is a food enthusiast or enjoys indulging in delicious treats, creating gourmet gifts from scratch is a fantastic way to cater to his taste buds.
Homemade BBQ Sauce or Spice Rub: 

If your dad loves firing up the grill, a homemade BBQ sauce or spice rub will add a personalized touch to his grilling adventures. Research and select a recipe that aligns with his taste preferences, whether tangy, sweet, smoky, or spicy. Gather high-quality ingredients and combine them to create a mouthwatering sauce or rub. Package it in a customized bottle or jar with a label or tag. 

Personalized Snack Jar Filled with Dad's Favorite Treats: 

Treat your dad to a personalized snack bowl filled with his favorite treats. Start by selecting a 

clear plastic bowl

 with an 

airtight disposable PET lid

. Decorate the bowl using paint, stickers, or labels that reflect your dad's personality or hobbies. Next, fill it with his preferred snacks, such as homemade cookies, nuts, dried fruits, chocolates, or savory treats. You can even include a handwritten note with a list of all the snacks and a heartfelt message. 

DIY Flavored Infused Olive Oil Set:

 Elevate your dad's culinary experience with a DIY-infused olive oil set. Begin by selecting high-quality extra virgin olive oil and clean, empty glass bottles with cork stoppers. Choose a variety of flavorings, such as herbs like rosemary, thyme, or basil, or spices like chili flakes, garlic, or lemon zest. Fill each bottle with olive oil and add the desired flavorings. Let the bottles sit for a few days to infuse the flavors into the oil. Finish by sealing the bottles with cork stoppers and adding customized labels or tags. 

Plastic Tableware Set:

 A DIY 

plastic tableware set

 can be a practical and stylish gift for the dad who enjoys outdoor gatherings or hosting events. Online shop 

Smarty Had a Party

 offers a range of modern and durable 

disposable plastic party supplies

 that can be repurposed for creative DIY projects. You can also transform 

plastic cups

 into personalized pencil holders by decorating them with paint or adhesive decorations. 

Plastic plates

 can be upcycled into decorative wall art by painting them with vibrant colors or patterns. 

Disposable plastic platters

 can be transformed into DIY serving trays by adding handles or decorative accents. 
Remember, the most crucial aspect of any gift is the thought and love you put into it. DIY Father's Day gifts allow you to express your gratitude, admiration, and affection in a way that is both creative and personal. Whether your dad is a sentimental soul, an adventure seeker, a food lover, or a combination, there's a DIY gift idea that's perfect for him.
So, roll up your sleeves, gather your supplies, and let your imagination run wild as you create memorable gifts for your dad this Father's Day. The effort, time, and love you invest will make this day even more unique and show your dad how much he means to you.
Happy Father's Day to all the fantastic dads out there!