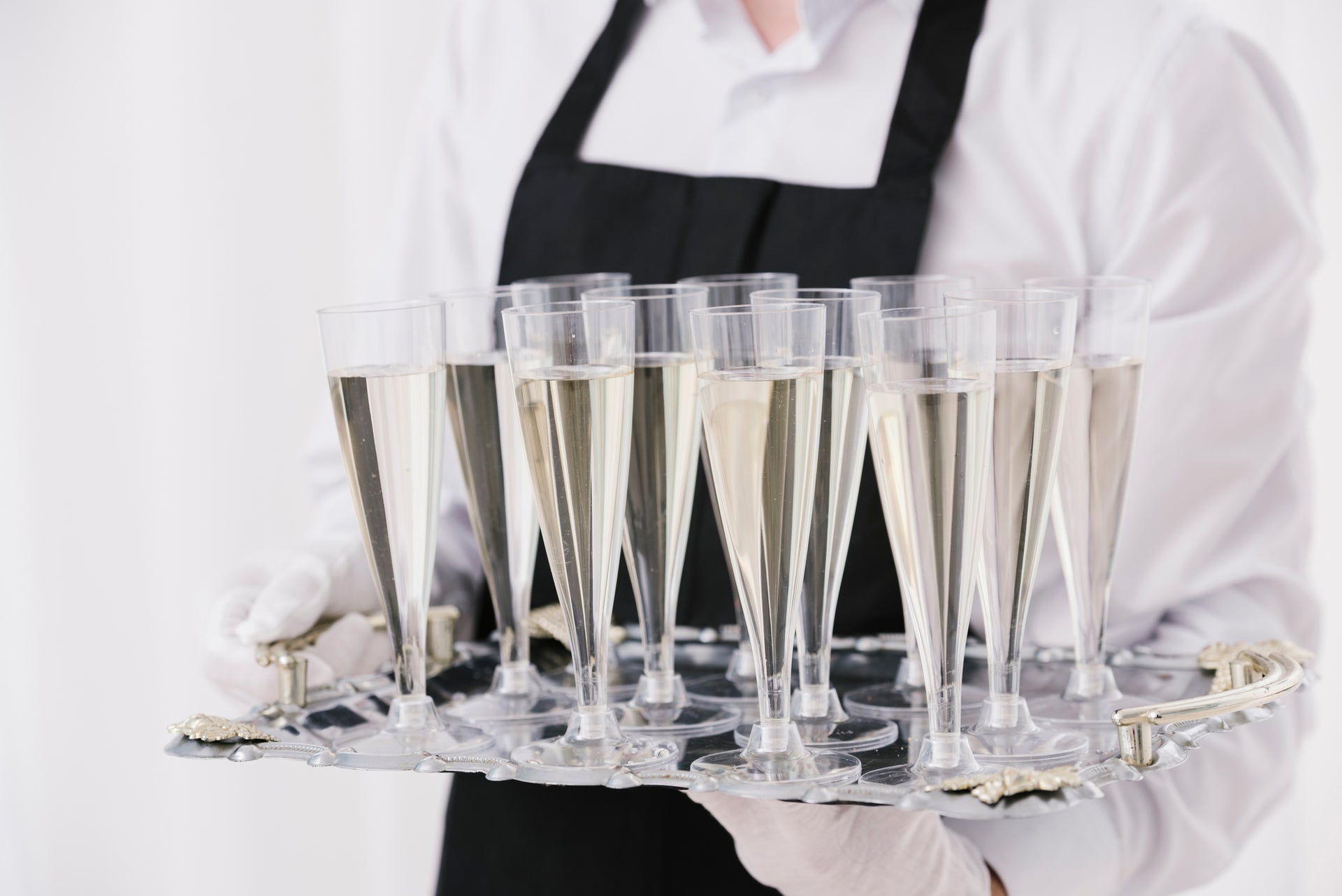 Creating Lasting Impressions: The Power of Catered Events
Whether it's an intimate gathering or a grand celebration, the lasting impressions of an event are paramount. Events hold the power to create cherished memories and strengthen bonds between guests. As an event host, mastering the art of crafting unforgettable experiences is key. Welcome to the world of catered events, where impeccable planning, delightful ambiance, and delectable cuisine synergize to orchestrate moments that stand the test of time.
Catered Events: Leaving Lasting Impressions
In this blog post, we delve into the enchanting realm of catered events and explore how they wield the ability to weave lasting impressions. So, if you're ready to unlock the power of catered events and learn how the right party supplies can make all the difference, join us on this exciting journey. Prepare to be inspired and equipped with the knowledge to host events that dazzle at the moment and leave a timeless imprint on every guest lucky enough to attend. Let's embark on this adventure of creating lasting impressions together!
The Impact of Catered Events
Creating Memorable Experiences
The key to a successful catered event is to create unforgettable guest experiences. The intangible elements, from arrival to atmosphere, leave a lasting impression. Creativity, thoughtful planning, unique themes, and engaging entertainment capture guests' hearts. Attention to detail, from table settings to music, adds a personal touch that makes attendees feel valued.
Fostering Positive Guest Experiences
Guest satisfaction is key in catered events. Success relies on creating seamless, positive experiences that relax and engage attendees. With attentive and friendly staff anticipating needs, top-notch service ensures guests feel comfortable and cared for. Swift and efficient service minimizes inconvenience, letting guests focus on enjoyment. Delicious, beautifully presented dishes please taste buds, enhancing the experience. Thoughtfully chosen food and beverages that align with the event's theme elevate the overall immersion for everyone.
Elevating Event Host's Reputation
A successful catered event goes beyond guest enjoyment, offering hosts a chance to enhance their reputation and leave a lasting impression. It showcases their commitment to excellence, attention to detail, and warm hospitality. Word of mouth is crucial, and a memorable event can lead to many referrals and future business opportunities. Whether impressing potential clients or making a positive mark on loved ones, the host's reputation greatly benefits from the event's success.
The Role of Disposable Plastic Party Supplies
Disposable Plastic Serving Ware
Presentation is pivotal in catered events, captivating guests and leaving a lasting impression. One key element contributing to an aesthetically pleasing setup is disposable plastic serving ware. Designed with practicality and elegance, these versatile party supplies effortlessly elevate the dining experience.
Trays:

 

Disposable plastic serving trays

 

are essential for event catering. They come in various shapes and sizes, beautifully showcasing various culinary delights, from hors d'oeuvres to desserts. Their lightweight and sturdy design allows servers to navigate the event space gracefully and efficiently, attending to guests effortlessly.

Flatware:

 

Disposable plastic flatware

 offers a practical yet stylish alternative to traditional metal flatware. With sleek and refined designs, these utensils elevate any dining setup. Whether enjoying delicate appetizers or sumptuous main courses, the disposable plastic flatware complements the dining experience, ensuring every bite is delightful.

Bowls:

 

Disposable plastic bowls

 

are versatile and visually appealing, ideal for serving fresh salads, warm soups, and more. Their translucent appearance adds elegance, showcasing the vibrant colors of the culinary creations. Plus, they save time and effort on post-event cleanup since there's no need for additional dishwashing.
The Allure of Fancy Plastic Plates & Disposable Dinnerware
In the world of catered events, dinnerware plays a crucial role in presenting culinary masterpieces. Fancy plastic plates now offer an enchanting and practical alternative to traditional china. These disposable plates come in various intricate designs and patterns, elevating the dining experience.
Available in diverse styles, from contemporary to vintage-inspired, they allow hosts to match the table settings with the event's theme. The lightweight nature of these plates makes them easy to handle, reducing the risk of breakage. Hosts achieve elegance and practicality with fancy plastic plates, visually and gastronomically delighting guests.
Elevating the Drinking Experience with Elegant Plastic Champagne Flutes
No celebration is complete without the clinking of champagne flutes, toasting to joyous moments. Elegant plastic champagne flutes at catered events elevate the drinking experience. They emulate real glass, exuding luxury, and their transparent design enhances the effervescence of sparkling beverages. Practical and visually stunning, these disposable flutes eliminate post-event washing, allowing guests to enjoy their drinks worry-free.
Exploring Smarty Had A Party Online Store
Smarty Had A Party is the go-to online store for elegant and eco-friendly disposable party supplies. Their high-quality products cater to various events, from weddings to family gatherings. Shopping online offers convenience, an extensive selection, bulk ordering, quick delivery, and access to customer reviews. Their options include fancy plates, sleek cutlery, translucent bowls, stylish trays, and elegant champagne flutes.
How Disposable Party Supplies Enhance Catered Events?
Convenience and Ease of Use
Incorporating disposable party supplies into catered events offers unparalleled convenience. From unpacking to cleanup, these supplies are designed for ease of use. Disposable plastic serving ware, flatware, and drinkware require no washing, saving time and effort. Their lightweight and compact nature simplifies transport and storage, making setup and cleanup swift and efficient. Event hosts can focus on other critical aspects of planning, knowing that disposable supplies provide valuable time-saving solutions.
Reducing Clean-up and Labor Efforts
After an enchanting catered event, hosts can rely on Smarty Had A Party's disposable supplies for a hassle-free clean-up. Unlike traditional dinnerware, these items require no washing, scrubbing, or polishing. This streamlined process relieves the burden on event staff, leaving the venue pristine and reinforcing the host's reputation as a responsible organizer. With disposable party supplies, hosts can bid farewell to arduous clean-up tasks and savor the success of their memorable event.
Customization and Personalization Options
Personalization is crucial for creating unique and memorable guest experiences in event planning. Disposable party supplies offer many customization options, enabling event hosts to tailor gatherings to specific themes or preferences. Fancy plastic plates with ornate designs, colorful plastic bowls, and elegant champagne flutes allow event planners creative freedom to bring their visions to life.
Moreover, these disposable party supplies can be personalized with names, dates, or event 0themes, adding an exclusive touch to the dining experience. Guests feel appreciated and cherished as they immerse themselves in the thoughtfully curated ambiance the host creates.
Frequently Asked Questions (FAQs)
1. Are disposable plastic party supplies as durable as traditional ones?
Yes, disposable plastic party supplies offered by reputable brands like Smarty Had A Party are designed to be both elegant and durable. While they may not be as sturdy as their traditional counterparts made of glass or ceramic, high-quality disposable plastic party supplies are engineered to withstand regular use during events. They are crafted from premium materials, ensuring they do not break or crack easily, giving guests peace of mind while enjoying their meals and drinks.
2. Is it cost-effective to buy disposable party supplies in bulk?
Yes, purchasing disposable party supplies in bulk is a cost-effective approach, especially for large-scale catered events. Buying bulk from online stores like Smarty Had A Party allows event hosts to take advantage of discounted prices, making the overall cost per unit significantly lower. Additionally, bulk ordering ensures that hosts have an ample supply of disposable party supplies to accommodate all guests without the risk of running out during the event.
3. What sets Smarty Had A Party apart from other online supply stores?
Smarty Had A Party stands out from other online party supply stores for several reasons. It offers an extensive and diverse selection of disposable party supplies, ranging from fancy plastic plates to elegant champagne flutes, catering to various event themes and styles. The store strongly emphasizes the quality and design of its products, ensuring hosts can create sophisticated and memorable experiences for their guests. Moreover, the store's seamless online shopping experience, prompt delivery service, and excellent customer support contribute to its reputation as a reliable and trusted source for disposable party supplies.
As event hosts and organizers explore the wonders of disposable party supplies, they embark on a journey of crafting extraordinary and unforgettable gatherings that leave lasting impressions in the hearts of their guests. So, let us raise our elegant plastic champagne flutes to the magic of catered events and the art of creating memories that stand the test of time. Cheers to crafting lasting impressions!