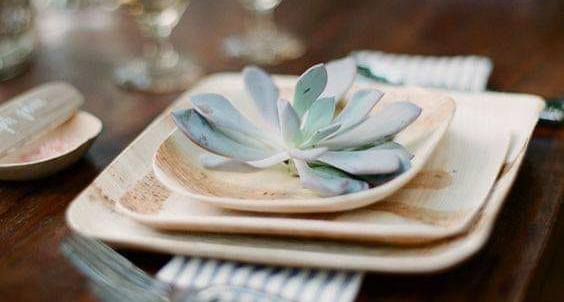 Conversation Starters Perfect for Any Dinner Party
Dinner parties are a great way to bring people together and create lasting memories. The key to a successful dinner party is good food, drinks, and, most importantly, good conversation. But sometimes, getting the conversation flowing and breaking the ice can be challenging. That's why we've put together a list of conversation starters perfect for any dinner party. These will help your guests talk and create a relaxed, enjoyable atmosphere. Whether you're hosting a formal dinner or a casual get-together, these conversation starters will set the tone for a night of fun and laughter.
Want to Elevate Your Event Appeal? We've Got You.
Get 10% Off Your First Order
The Importance of Conversation Starters 
Conversation starters are crucial in social interactions, especially at dinner parties. They help to break the ice, encourage participation and create a relaxed atmosphere. By starting with a well-chosen conversation starter, you can set the tone for the rest of the night and ensure that everyone feels comfortable and included. This can lead to more meaningful and enjoyable conversations, deeper connections between guests, and memorable experiences. 
Additionally, conversation starters can help steer the conversation in a specific direction, such as discussing current events, sharing personal stories, or exploring different perspectives. Overall, conversation starters are essential for making any dinner party successful and fostering strong social connections and a sense of community among guests.
Icebreaker Questions 
Icebreaker questions help people get to know each other better and break the ice in social situations. They're particularly useful in group settings where people may not know each other well, such as in a work setting or at a dinner party. Icebreaker questions can be lighthearted and fun or more serious and thought-provoking, depending on the situation.
Examples of Icebreaker Questions
What's the best vacation you've ever been on?

What's your favorite hobby or activity outside of work?

What's something you're passionate about?

If you could have any job in the world, what would it be?

What's the last book you read that made an impact on you?

What's your favorite type of cuisine?

What's one thing that always brings a smile to your face?

What's a goal you have for yourself in the next year?

What's a unique experience you've had recently?

What's a place you've always wanted to visit?

What's your favorite movie or TV show?

What's your favorite childhood memory?

What's one thing you're proud of accomplishing so far?

What's a talent you have that most people don't know about?

What's something that you've learned recently?
Thought-Provoking Questions 
Thought-provoking questions can be the perfect icebreaker for a dinner party, especially if you want deeper, more meaningful conversations. These questions are designed to get people to reflect on their experiences, thoughts, and beliefs and can lead to some truly fascinating conversations. So, next time you plan a dinner party, try incorporating some of these thought-provoking questions into the mix!
Examples of Thought-Provoking Questions
What is one experience that has changed your perspective on life?

If you could go back in time and give your younger self one piece of advice, what would it be?

What is one thing you would like to learn or try before you die?

What is a cause that you feel passionate about and why?

If you had to pick one place to live for the rest of your life, where would it be and why?

What is one thing you would change about the world if you could?

What personal challenge have you faced, and how did you overcome it?
Current Event Questions 
Asking about current events can help to spark meaningful conversations and bring different perspectives to the table. With these conversation starters, you can keep your dinner party lively and informed. Just remember to keep an open mind and respect each other's opinions.
Examples of Current Event Questions
What's the most exciting news story you've heard lately?

How do you feel about the current state of the world's politics?

Have you heard about any new scientific breakthroughs recently?

What do you think about the latest technology advancements?

Have you followed any interesting social movements or campaigns?

What are your thoughts on the current economic situation in the country or globally?

Have you come across any interesting art exhibitions or cultural events recently?

What do you think about the recent natural disasters and their impact on the world?
Personal Interest Questions 
Asking questions about personal interests and hobbies can help guests feel more relaxed and comfortable and provide opportunities for them to bond over common interests. So whether someone is a foodie, an avid reader, or a sports fan, there's sure to be a question on this list that will spark a lively conversation at your next dinner party.
Examples of Personal Interest Questions
What hobbies do you enjoy in your free time?

Have you traveled anywhere interesting lately?

What kind of books do you like to read?

Do you follow any sports teams or players?

What type of music do you enjoy listening to?

Do you have a favorite movie or TV show?

Have you learned any new skills or taken up a new hobby recently?

Do you have a favorite type of cuisine or a favorite restaurant?

Do you enjoy outdoor activities or have a favorite place to hike or camp?

Do you have any pets, and what are their names?
Eco-friendly Palm Leaf Dinnerware 
Hosting a dinner party is a great way to bring people together and create memorable moments. Consider setting the table with eco-friendly palm leaf dinnerware to make it even more special. This adds a unique touch to your table setting and can also be a great conversation starter that can educate your guests about the importance of sustainability. 
The Importance of Biodegradable and Compostable Dinnerware
By using eco-friendly palm leaf dinnerware, you are making a conscious effort to reduce your carbon footprint and minimize waste. The palm leaves used to make these products are a natural and renewable resource that decomposes quickly after use, leaving no harm to the environment. This conversation starter can spark meaningful conversations about our daily actions' impact on the environment.
The Beauty of Sustainable Dinnerware
Eco-friendly palm leaf dinnerware is not only sustainable, but it is also stylish and elegant. The palm leaves' natural texture and color variations give each piece its unique character, adding a touch of sophistication to your table setting. In addition, your guests will be impressed by the beauty and simplicity of the dinnerware and will appreciate the eco-friendly aspect.
Where to Buy Eco-Friendly Dinnerware?
You can buy eco-friendly dinnerware online at the Smarty Had A Party store. We offer a wide range of products, including plates, bowls, and cutlery, all made from sustainable and biodegradable materials. Plus, by shopping at Smarty Had A Party, you can be sure that you are buying high-quality products to make your dinner party a success. 
And not only does it help reduce waste and minimize your impact on the environment, but it also adds a touch of elegance and sophistication to your table setting. So, why not make your next dinner party memorable and eco-friendly using palm leaf dinnerware from Smarty Had A Party?
Want to Elevate Your Event Appeal? We've Got You.
Get 10% Off Your First Order