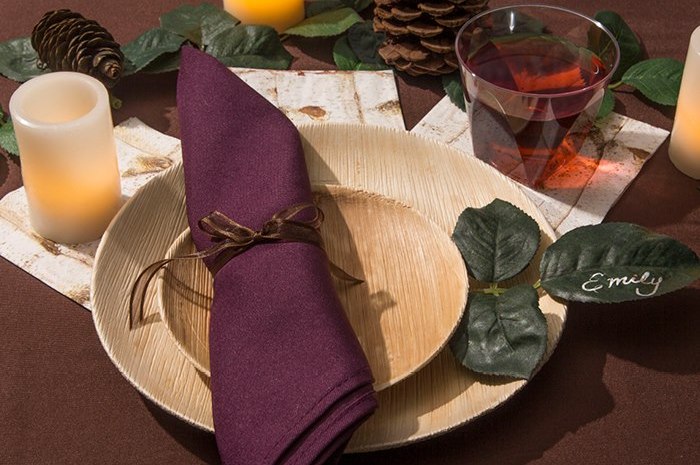 Essential Tips & Tricks for the Modern Hostess
Are you expecting to host some guests over at the house? For a dinner party or a casual tea party, it's always challenging to host a couple of people. No matter how hard you try to be a good host, it might seem like something is missing in your hospitality. 
Hosting a large crowd at home is stressful; however, preparing a proper plan can make things less stressful and hassle-free while being a one-person army at the party or any event. 
Whether you are hosting a large crowd at a party or having a casual get-together with friends and family, we have curated a list of essential tips and tricks to help you be a good hostess. 
Clean up Your House
When you are expecting a couple of people over at your place, the first thing that's going to create an impression in your guests' minds is; how cleaned up your house is. A host needs to do this when planning a get-together at home. 
Cleaning up your house should be the first step you should start preparing. Even if you invite your closest friends, they'll judge you for it. So, clean up your house and get rid of the scattered mess in the place where the guests would spend their time sitting. 
Get the furniture organized and move every unnecessary thing to a room or place the guests wouldn't use. You should clean up your house two or three days before the party date so that you can invest your time in other things too. 
Welcome Your Guests with a Courtesy
Receive your guests with courtesy and welcome them with a broad smile on your face. That's also a first impression that one can create on guests. Of course, it doesn't make the guests feel welcome at your place, but it is also polite to say you have been waiting for them. Even if there's anyone you are mad at for whatever reason, be prepared to smile and be a good hostess. 
Get the Food Prepared
Guests always arrive hungry at any event, and whether you are having a dinner party or a just-together, be prepared to serve them the food. But, of course, they might refuse to acknowledge that they're hungry; remember, they're just being polite. 
If it's not a dinner party, just place a couple of bowls on the table in front of them with finger-sized food, nibbles, and any sweet dish to make them graze. However, if it's a dinner party, that's the foremost thing that should be served first.
Welcome Your Guests with Signature Drink
Another best way to welcome guests is by serving them a signature drink. A delicious drink would make their party mode on and will get them ready for what's coming next at the party. If it's not a cocktail party or a dinner party, offering juice or a beverage would be a great act. 
If it's a cocktail party, set up a drinking station or a bar to make it convenient for the guests. It also eliminates the hurdle for the guests to ask for more each time they need a drink.
Create Plenty of Seating Places
A great party space has plenty of seating places for the guests to relax and vibe at the party. Instead of creating seating arrangements around the dining table, be it the kitchen, a couch near the TV lounge, or anywhere else where you have to think, people would group up. 
If you don't create it for them, the guests will do it by themselves, and you wouldn't like the mess around at the party. So, make sure your party space has seating places.
Create Conversation Starter
A good host always knows how to entertain the guests and keep them engaged throughout the party. However, the best way to keep your guests engaged at the party is by creating an opportunity, such as a conversation starter.
There's an endless conversation starter that you can go for; however, if you can't figure out the one. Take the hint from your party's theme; it can give you many ideas to create a conversation starter in the party space. 
For instance, you can have an eco-friendly dinnerware set as tableware, so when the guests sit down at a table, they'll notice unique eco-friendly party supplies and ask about them. Square palm leaf plates are trendy; most people don't know their benefits and practical pros. They'll turn out to be the best conversation starter at your party table. 
Need help determining where to buy eco-friendly plates? Smarty Had a Party offers a wide range of eco-friendly plates, eco-friendly cutlery, and eco-friendly bowls, which your guests would use while having a meal at a party. 
Keep Your Toilets Cleaned
Toilets are one of the most neglected essential needs at parties. So naturally, people pay attention to the detail of the party space. However, nothing is more unpleasant for the guests than the gross toilets, no matter how nicely you treated them at the party. 
Ensure you have more than one toilet; all of them are cleaned. Put plenty of paper rolls, a cleaning brush, and an air freshener. A little effort can save you from considerable embarrassment. 
Proper Address and Directions
Giving your guests proper postal addresses and making them understand the direction can save them from having a bad day. If your guests are coming over for the first time, be sure to provide them with the postal code and mobile number, so if they get lost or need any help, they can surely count on you. 
Thanks, Your Guests, for Coming
When your guests leave, thank them for coming to the party. It would make them feel and convey a gesture that you actually enjoyed their presence at the party. Another way to thank your guests is by writing a note, calling them, or emailing them. These are the best and most formal ways to say Thank you to your guests. Indeed, giving them presents is also a great way.