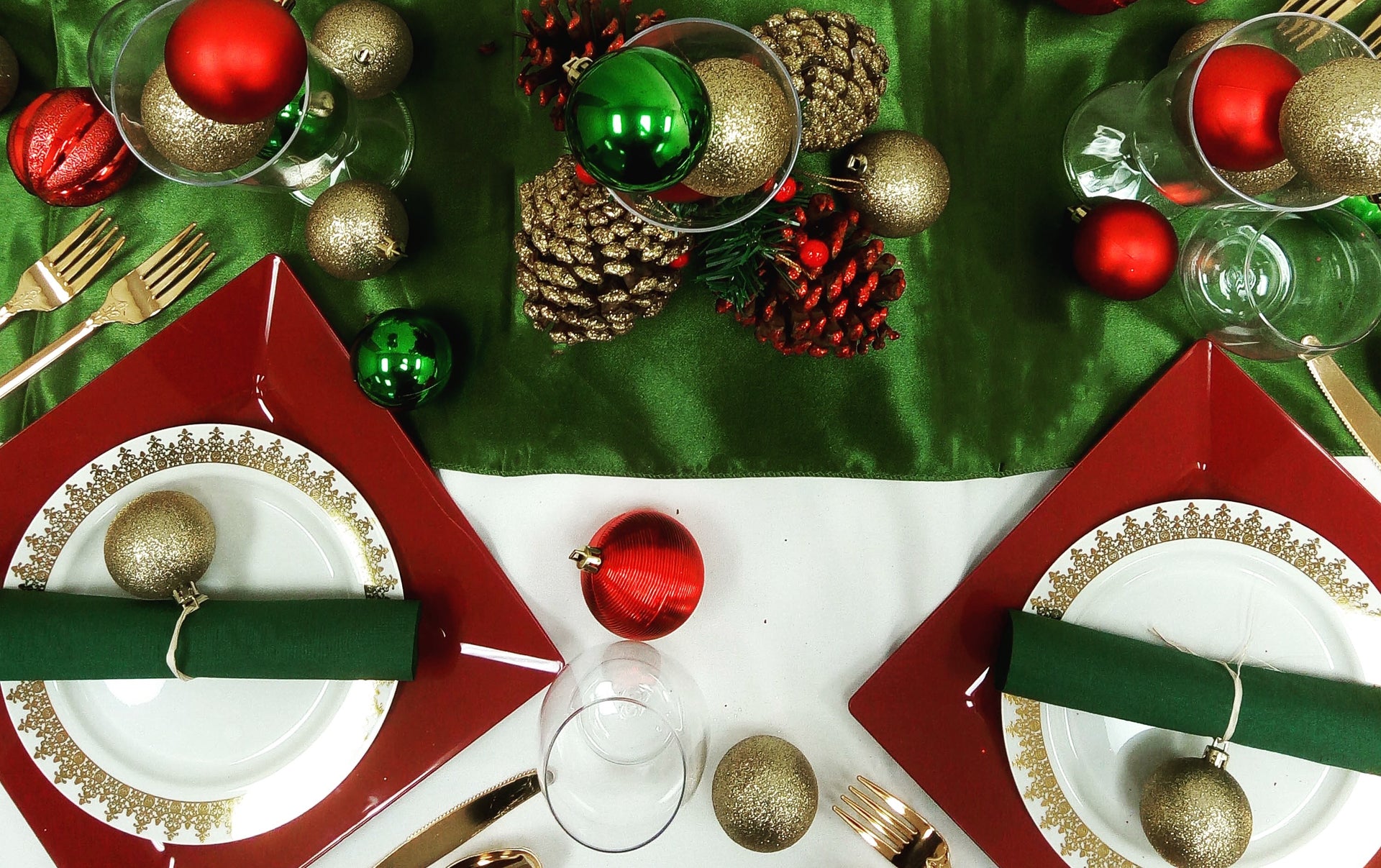 Best Christmas Party Themes for the Most Joyful Holiday Ever
This is the season of holidays and festivals we all look forward to the whole year. However, the most awaited holiday, "Christmas," is about to hit us soon, and the first and foremost thing that comes to mind is planning a fete and festive holiday party. We need some bashing ideas, which you will learn about today. So without further ado, let's discuss some fantastic Christmas party theme ideas to throw a nailing holiday party this year.
White Christmas
This is a fantastic family-friendly Christmas theme. It is effortless to plan as you just have to spruce up the place with some all-white accessories like a layer of faux snow on the floor; a classy decor of white balloons will surely add up to the glamor, grab some furry sheepskin blankets and put them on the seats, plan some soft Christmas songs to make the atmosphere more enthusiastic, plop some white chocolates in the desserts. Moreover, a beautiful marshmallow snowman is also a great move for the kids at the party. And finally, do not forget to plan your outfits in classy white to make everything coherent and according to the theme.
Christmas Tree Lighting
The Christmas tree is an integral part of the Christmas party decoration. One of the best things you can do is involve your guests in lighting the Christmas tree. You can ask all of your guests to bring one ornament of their choice to decorate the tree and put them one by one on the tree before you light it up.
Another way to make this activity even more interesting is to design a Christmas crafts table for kids like a printed San Francisco or New York City calendar, Christmas gift bags, homemade clothespins, snowmen, golden holy drinking glasses, paper Christmas trees, crafts, etc. These are the best ideas to keep the kids busy at the party.
North Pole
This is also an intriguing and unique idea that will give your party a bashing theme and setup, which would be enough to be in the discussion for many days, even after the holiday get-together. You don't need to spend all to set the north pole theme; you just need to gather some ornaments like cutouts of penguins, walruses on ice close, polar bears, etc., to turn your venue into an arctic adventure.
It is imperative to engage the kids in the activities, so do not forget to involve them in the decor and give them some tasks of setting up the crafts table in which they pass the time creating their favorite cute toys related to the little theme elves, etc.
The Nutcracker Suite
This is a classic Christmas ballet you can bring to life at this party. You need to set this fantastic theme, grab some tutu drink holders and ballet slipper cookies, a glamorous centerpiece of real nutcracker, and keep your playlist ready and ensure that it includes Tchaikovsky's original score.
Another incredible idea is to dress your kids up in the outfit of ballerinas or nutcracker soldiers and plan a gaming session after the meal, like finding the nutcracker. The one who wins can take the nutcracker home as a winning.
Christmas Around the World
This is a fresh perspective that everybody must be looking forward to. It is a unique twist in which you gather some traditions from different parts of the world, like Le Bafana from Italy, which brings candies to the kids, and Pere Noel from French fills kids' shoes with treats and sweets.
Furthermore, you can give a touch of some Mexico and Philippines decor ideas like colorful Papel Picado and star-shaped lanterns, respectively. This theme is not only fascinating but also informative and instructive for the kids so they will have some know-how about different traditions worldwide.
Christmas Tea Party
It is somewhere similar to brunch but has some of its unique elements. You must be eager to know all about them. Aren't you? The Christmas tea party is a little more festive than brunch; it provides a great chance to wear fancy dresses and enjoy the Darjeeling tea.
Moreover, you can also add some finger sandwiches cut in the shape of Christmas trees. Invite your friends and family to this Christmas tea break, and do not forget to bring out some elegant napkins packs that perfectly match each other to throw a rocking party.
Woodland Friends
This is a perfect theme idea for nature buffs. Here arises a question in most minds: how will we create a natural woody atmosphere inside our homes? Well! You can create fresh air with textures like burlap, pine, and birch, and these bring forest scent inside the house and make a unique theme.
Candy Land
This theme brings the favorite game to life and can be pulled down by taking inspiration from characters like Mr. Mint to Queen Frostine. Moreover, you can also create a winter wonderland atmosphere by decorating with peppermint and snowflake and make a great evening with your closed ones. Sounds fun, doesn't it? 
Don't Forget the Drinkware
Be it a crazy drunken party or a religious holy party, having proper drinkware is a must. Of course, your party will be bland without fine wine or killing vodka. But serving your drinks with proper drinkware is an art. That's why we suggest you get disposable cups for your gatherings. You might be wondering why plastic drinking glasses. Disposable plastic cups are not just durable, but they also make it easy to clean up the after-party mess. 
You're no witch to keep the broom and be drenched in the dishwasher potions. You can have some excellent drinks in the drinkware glasses and keep a trashcan nearby to throw them after use. For wine coffee, get plastic tumblers, as they are simply perfect. You will never regret having disposable stemware at your disposal. If you are looking for elegant tumblers, check out Smarty had a Party, as it has some fantastic options for exquisite stemware and lavish drinkware to give your party a luxurious touch. Be easy on your wallet this holiday and shop with us to have a stress-party season.