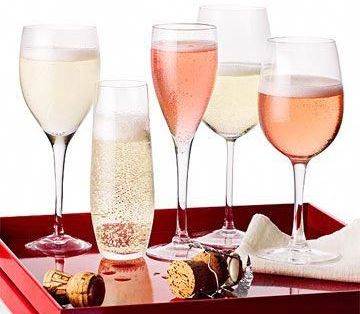 Amazing Plastic Drinkware Advantages You May Not Know
Choosing the perfect plastic drinkware for your events may get difficult sometimes. It is better to have an economical glass that is elegant in terms of use at a party. We are always at your service at Smartyhadaparty.com and offer elegance combined with competence with our Premium Plastic Drinkware. Our elegant wine glasses are perfect for all your dining experiences. Cheap to manufacture, plastic drinkware provides a considerable number of advantages.
Regulating the proper flow of drinks ensures that your party is going on the right track. Drinks form a connection among your guests, taking the vibe to another level. Expand your table with our pioneering high-quality plastic drinkware with its never-ending advantages. Their quality and design will bring pure vibes and luxe to your parties. In addition, our disposable drinkware is beneficial for the ecosystem as it leaves a lesser carbon footprint making your parties sustainable.
Experience the true aroma of your drink in beautiful champagne flutes. These offer a smaller surface area for your drink than crystal glass. Our beautiful champagne flutes also have a stem, so your hands don't warm the drink. It is very intricate because our beautiful champagne flutes can be filled too full for the drinker to experience the delicate aromas of your beverage. Sip your favorite bubbly drink in our high-quality plastic drinkware to enhance your drinking experience.
Disposable tumblers are a must-have for any party. The disposable tumblers provide an upscale appearance to your tables due to their distinguished metallic silver pattern surrounding the rim, which manifests deluxe, style, and luxury. But unfortunately, our Disposable Tumblers get degraded in the environment and save you the time you spend on the kitchen sink.
Quality and aesthetics are what we stand for. All of this is achieved by our high-quality plastic drinkware with its exquisiteness. Our alluring plastic party cups are perfectly designed for huge gatherings and can be used to store your drinks. Plastic party cups fit well in every kind of celebration. Whether it is your child's birthday or unique gender reveal party, plastic party cups never disappoint.
Disposable plastic glasses are lightweight and ideal for travel. They are safe for children and cannot be broken easily. Our disposable plastic glasses are suitable for your vibrant parties with their aesthetic look and are more economical in the longer run. Having them on your tables will make your celebrations unapologetically unique. Cold and hot drinks can be served well in our disposable plastic glasses.
We value culture more than anything. The design and patterns of our premium plastic drinkware reflect the culture in proper form. Elegant wine glasses are the heart of a party table. Our luxury wine glasses are available in various color and design options to match your events. These are ideally designed and will look perfect if used in your wedding. Fortunately, you can enjoy these advantages with our premium plastic drinkware sets. Make your parties phenomenal by choosing us.
Plastic cups have become extremely popular in the last few years, mainly because they provide more possibilities for the realization of ideas for their appearance than is the case with cups made of other materials. Today, plastic cups exist in various shapes, designs, and colors, and their choice depends first on the occasion for which they are needed and then on the taste of the one who chooses them.
Whether your guests want a glass of champagne to celebrate something or a cup of coffee to wake up, we offer a large selection of stylish and practical solutions. Guests often notice different things, but they rarely miss a glass or cup from which they drink. It is essential to use those glasses that meet the highest standards - precise processing, crystal transparency, hardness, and degradability. If you want to impress a guest, you don't have to buy a crystal. As a specialist in producing plastic cups and plastic packaging, great efforts are made to ensure that plastic cups have a good design and are alternatives to glass cups in terms of quality.

Each restaurant has drinks on its menu. Drinks can be standard as coffee, tea, water, or a more comprehensive range such as beer, wine, and cocktails.

Plastic drinking glasses have recently gained advantages because they look just as sharp, shiny, and clear as glass.

We will look at plastic and glass drinking glasses to see how they fit together.

Plastic vs. Glass
The price of plastic and glass drinking glasses is quite different. Plastic beverage containers are much cheaper than glass ones, and you can save a lot on them!

The lifespan of a plastic beverage container is longer than a glass beverage container due to its durability and longevity!

Glassware can withstand a large number of washes. However, any mishandling can break glassware. Plastic drinking glasses are recovering from such accidents, which are part of everyday life in the kitchen. Glass beverage drinkware are replaced annually by 50% -200% while plastic beverage glasses by 10% -20%, which is a big difference in cost.

Thanks to increasing advances in production and modern design, customers now have more and more choices than before when it comes to plastic drinking glasses. If you compare a plastic champagne flute with a glass one, you would have to touch one to understand what material it is made of.

Another thing to pay attention to when it comes to glassware is thermal shock. It occurs when an object heats up quickly, cools down, and vice versa. If hot glassware is taken immediately after washing and filled with ice and drink, it can break in your hand. Plastic beverage glasses are also exposed to thermal shock, but this can only hurt the clarity and appearance of plastic beverage glasses, but it does not pose a danger.
Cheers to a perfect party!