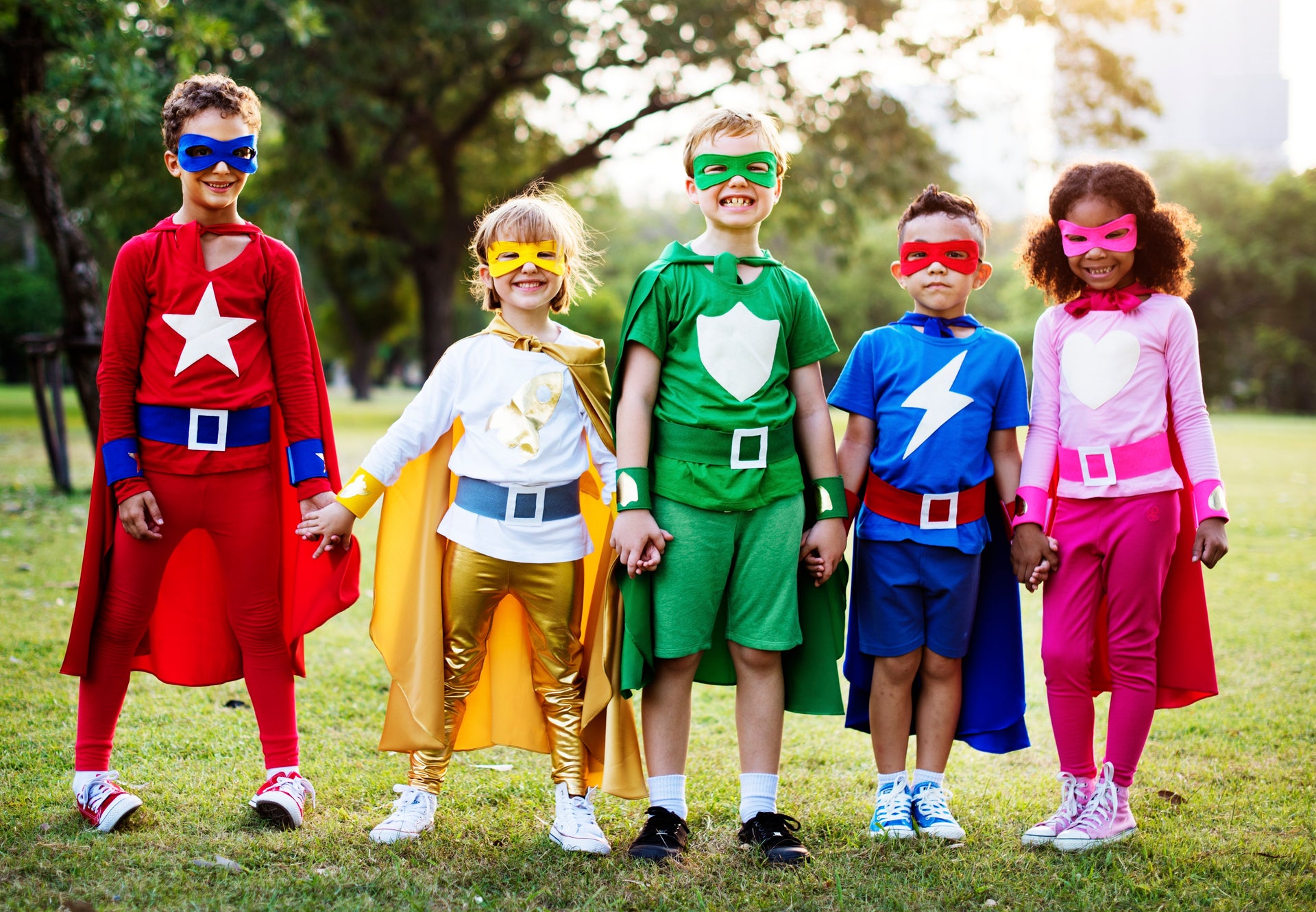 Affordable Halloween Costumes That You Can Easily DIY
Costumes, this very word takes us into the idea of getting dressed. Of course, Halloween is the perfect time of the year to jump into some of your favorite costumes. It's time; most of us have been waiting for the entire year.
It's finally going to be here. So what are you waiting for, then? If you want to avoid rushing to the market to get those expensive costumes, you need not worry, as we have covered you by bringing some of the best Halloween costumes you can easily DIY.  
Skeleton Costume
Since Halloween is all about spookiness, skeleton costumes are at the top of our list of the scariest costumes. However, there are many ways to create a skeleton look for Halloween. However, we will go with the simple and easy ones.
You can easily create this skeleton look at home by following our simple directions. First, you need black clothes such as black leggings or pants, a black shirt or jumper, scissors, and glowing duct tape. Put on your favorite black clothes and cut duct tape into thin strips. Stick these strips to the shirt as ribs and separate the ribs by sticking a long narrow strip in the middle of the shirt.
For the arms, shoulder blades, and legs of the shirt, cut tiny strips and stick them. Next, create large triangles to serve as the hip bones. The glowing tape will add an element of terror to your costume and make everyone feel as if a dead skeleton is back to life and walking among them.
You can create a skeleton look with a white shirt if you do not have black clothes. First, take your white shirt and draw skeleton ribs and a spine on it with a black permanent marker. Next, draw dog bones on their sleeves. It's easier than you can imagine.
Moreover, if you are a woman, then to intensify this look, you can also wear gothic makeup, including dark lipstick and smokey eye makeup.
Vampire Costume
Vampires are fantastic last-minute Halloween costumes since they're so simple and cheap to make at home. You will need a cape, dress, fangs, makeup, and some fake blood, and you are all set for a DIY vampire costume. 
For clothing, we suggest wearing a white shirt and black pants. Vampires are considered incredibly well-dressed, so you can wear a bow tie and a waistcoat if you have them.
We advise a long black dress for a girl's vampire costume, but you may also choose a black top and black skirt, combining them with dark red or crimson tones.
The next step includes the long cape that you'll drape over the rest of your outfit, which requires red and black colors. Finally, of course, fake blood and vampire fangs are a must for your vampire costume. These are accessible at any store that sells costumes. If you can't get fake vampire fangs, you can also draw them with markers or paints.
You must pay attention to makeup if you are going for a vampire look. Paint your face white first, and then use black and red tones to highlight your eyes. You can also wear contact lenses to give your eyes a terrifying stare.
Red contact lenses are the most popular choice for vampires, but you can also wear aqua blue, golden, or angelic white. Next, add a black or gray shadow to the cheeks, and then finish the look by painting red lips with blood dripping from them down your chin. Truly frightening!
Lastly, to enhance your vampire look, you can make your own DIY vampire queen crown by spray painting wooden dowels black and attaching them to a plain black headband using hot glue, which will look classy.   
Bat Costume
As we all know, bats are associated with Halloween, and your Halloween party is incomplete without a bat costume. Since bat costumes on online websites are expensive, you can make your DIY bat costume by making a bat mask first. If you need help drawing a bat mask on paper, you can download free templates from google, print them, and cut it in shape. 
Cut the eyes so that you can clearly see through the mask. You can now transfer this design to a felt fabric sheet by tracing the outline of the paper mask. In the end, carefully cut along the borders, and your creepy bat mask is ready.
For its ears, you can use a headband by attaching the ears on it made from fabric sheets. To complete this look, you can cut out its wings from any black piece of cloth. Your unique DIY bat costume is ready, and it's time to scare your guests and friends!
Wolverine Costume
Wolverine costume is one of the most iconic costumes for Halloween, and you can easily DIY it. You can just wear a tank top and a jacket with jeans to create a wolverine look.
For wolverine claws, you can use disposable flatware, which includes forks and knives. So this Halloween, buy disposable plastic silverware and get into your favorite wolverine costume.  
Michael Myers Costume
Michael Myers, a well-known fictional character and an embodiment of evil, comes to mind whenever we hear the word Halloween. So how can you celebrate Halloween without thinking about Michael Myers? Yet, the fear of Michal Myers keeps lurking in the shadows in Haddonfield.
So this Halloween, make your own DIY Michael Myers mask, or you can also buy it from Amazon and eBay. Complete this look by wearing blue coveralls, which Michael Myers wears, and you can nail this scariest look and frighten out your neighbors.
Final Thoughts
Halloween is an excellent time to invite your friends for dinner and show them your creepiest costume projects. Smarty is always there to make your Halloween party more attractive with its wide range of disposable flatware and silverware. So, what are you waiting for? Grab your favorite flatware set, get into the fantastic wolverine costume, and thrill everyone.
Eat, drink & be scary, Smarties! With love, 
Smarty had a Party
!