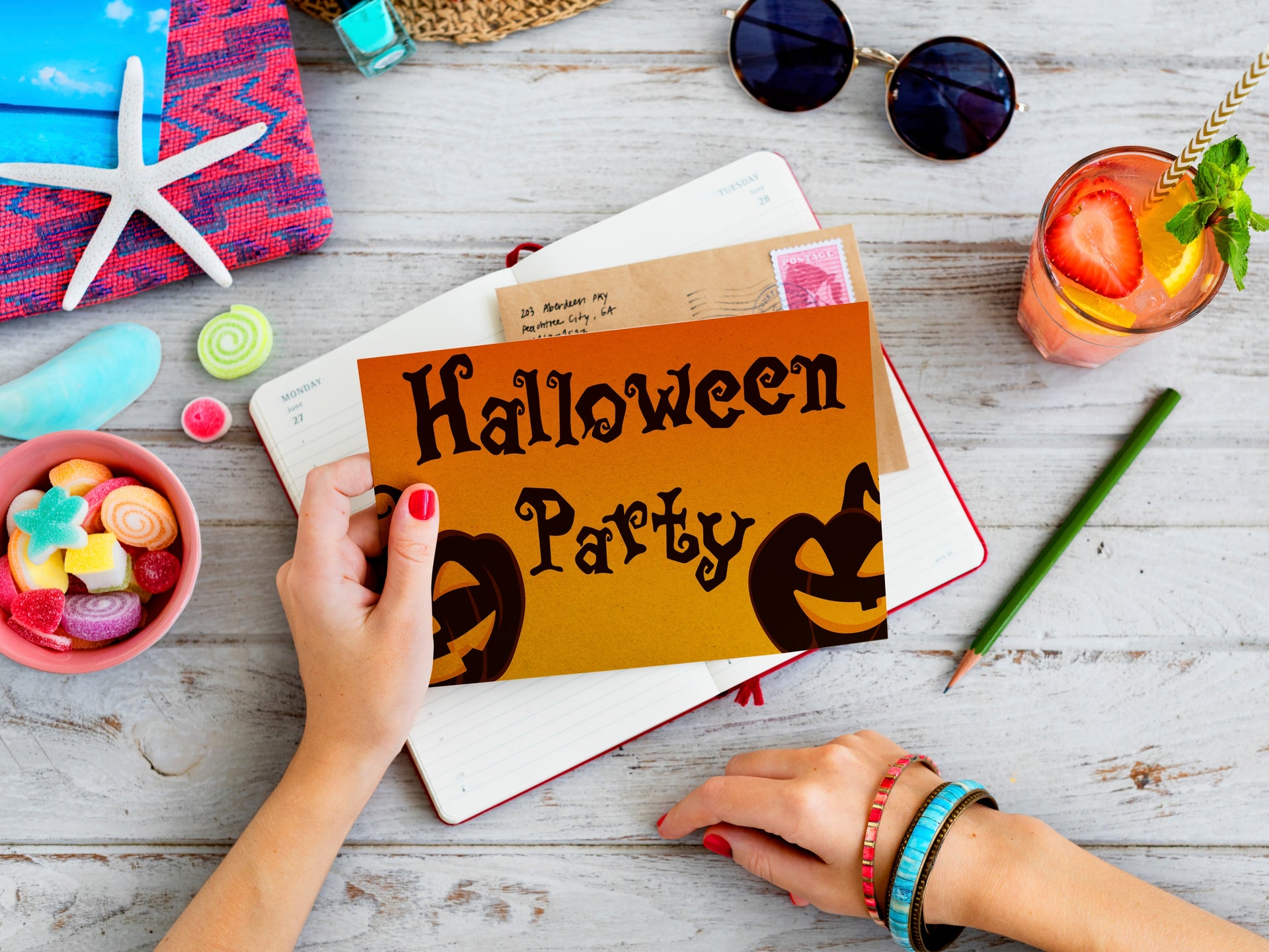 7 Creative Halloween Party Ideas for a Spooktacular Event
Celebrations without Halloween are pretty incomplete, aren't they? But, as Halloween is about to hit soon in October, you must consider planning this memorable and haunting event. So here is the solution to your curiosity; we will provide some excellent ideas for a festive occasion. So buckle up, get pictures, and you are ready to nail the party.
Unique & Creative Halloween Ideas for a Spooktacular Event
The following are some astonishing Halloween ideas that you will love to consider in your spooktacular event.
1. Consider an Unusual Venue
When we think of throwing parties, we first consider the venues. And we try to go to some luxurious kind of places or some stunning parks, but this time we are not going to go there. The only thing we will do is take our garage as a venue, and this is where you will plan a Halloween event; you must be wondering why.
So the answer is that the garage is the most unusual place to throw a party, but this time we are setting up the spooky evening, so it will be the best place to do so. Because, firstly, you can start up the decor almost three days before, and secondly, it is the most accessible place where you can go wild with silly string and fake blood, etc. So this will be the best idea for a spooktacular event.
2. Plan Creative Crafts
This is one of the salient parts of the party, which is necessary for your event to have that perfect look you will get with the fantastic Halloween crafts.
The best thing you can do is make the crafts at home, which will prove light on your pocket and hard on the party. In addition, you can give this task to your kids to let them enjoy this exciting and engaging cunning.
The famous crafts you can go to for a spooky party are pumpkin rocks, cupcake liner bats, candy corn monster crafts, paper plate spiders, and yogurt monster cups, or you can go with any scary item to add more fright to the party.
3. Spooky Floating Ghost
This floating ghost will surely scare the hell out of the people at the party. So this is the chief move to take in. You must be confused about where to get this and how to pull this trick off in the event. 
So no need to worry; this is a homemade craft that will only take a balloon that you will blow, a little glowing light that you will press inside the balloon while blowing it up, and a marker with
which you will draw eyes on the balloon. And lastly, a simple cloth, for example, a plain white, will work and drape it over the balloon, hang it somewhere in the garage, and give the floating ghost look.
4. Halloween Party Music
Music is the big cheese for every party. The music that you will play at the party should be spooky and add a scary effect to the party. But remember that music should be kids-friendly so they don't get upset or negatively affect them.
5. Dressing Up
Dressing up is the favorite task of kids in the family and also for elders, as it brings so much fun and excitement to the party preparations. So choose the dress wisely, like there are some famous spooky costumes like ghouls, witches, ghosts, and skeletons. So pick up the one, and feel free to wear it, as it is a great move.
6. Traditional Halloween Games
Are you picking up every idea for this event and forgetting the game's part? This will be pretty unfair to the kids. It would help if you went for the games that will make kids happy.
Some famous Halloween games are ghost puzzles, Shannon von Eschen, pumpkin pinata, etc. These are the games that you will love to make your kids play, and these will also attract you to give them a try and have fun.
7. Scary Walk
The last fantastic idea for the best spooktacular event is going on the scary walk. It is the most creative idea to add more horror to the evening. What you need to do to throw this is to ask your guests to go on a scary path to walk.
The course will all be black and dark, with little Halloween lanterns at the sides. Make your guests walk the whole path having a stick in their hands to find a way to walk safely, and then make them return from the same road. Give this idea a try; trust me, this will prove a pro plan.
Bonus Idea
As a bonus idea, prepare your disposable serving trays. It would help if you decorated them so they look spooky and haunted. Having horror serving trays for parties will make your drinks look more appealing according to the entire event.
Plastic serving ware is the best option for such parties as it is more durable and not easily breakable, giving it an edge over the other serving wares. You can even discard your disposable serving platters if you are bored with them like most people get.
These are some fantastic Halloween party ideas you can choose and consider at the spooky party this year. Halloween parties have become standard, but you can bring something unique to this party by opting for the above ideas.
Moreover, if you want epic plastic serving tray ideas, check out the official website of Smarty. We have extensive collections that you can check out.
Our premium quality disposable serving ware collection brings you irresistible serving items that you can't help yourself by clicking on the buying button. The disposable plastic serving trays for parties come in different shapes, sizes, and colors to help you choose the best serving ware for your parties.
If you are into eco-friendly products, you should check out the website and get everything you need. The quality of each article is the best, and our customer support service is always there to help you with it.
So throw your fears away, start buying from our store, and make your parties epic!
Image by rawpixel.com
Eat, drink & be scary, Smarties! With love, 
Smarty had a Party
!