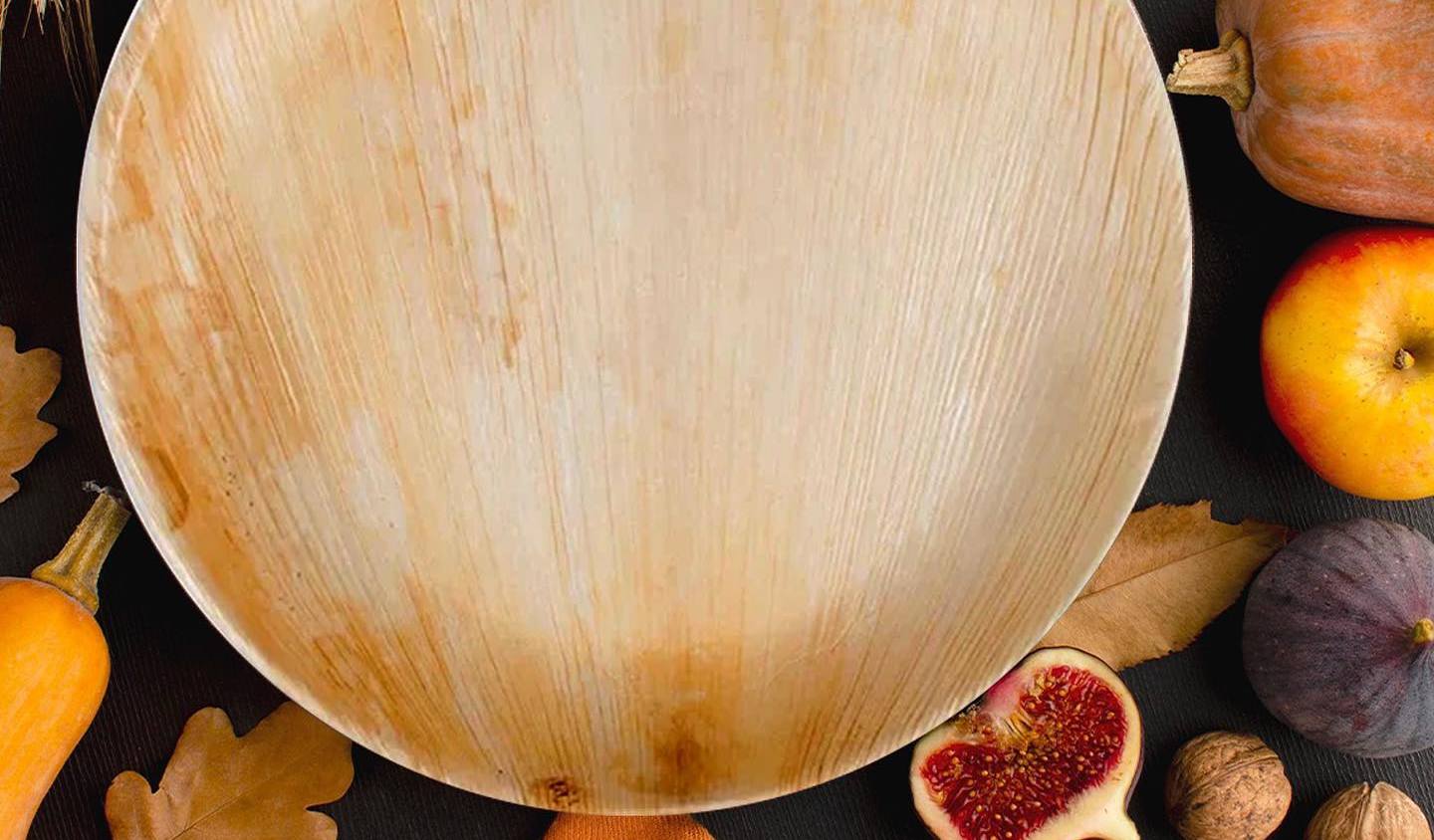 7 Easy Ways to Make Your Holidays More Eco-Friendly
Eco-friendly is the new cool! With holidays approaching fast and people throwing more parties, it is essential that we keep a check on the waste we cause. One of the reasons why people don't consider sustainable parties is because they think they're too expensive or too time-consuming. However, it's not true.
We're here to bust the myths with 7 easy ways to help you make your holidays more eco-friendly. These are all pretty simple ways but will go a long way.
1. Reuse and Repurpose Party Decor
The holiday season means back-to-back parties, get-togethers, and dinners. Statistics show shocking amounts of decor items thrown away during the holiday season. We pick a different theme each time we host a party and purchase new decorations for our home. This creates so much waste that eventually ends up in landfills.
Reduce this waste by reusing and repurposing the decor. For example, you can use your Thanksgiving floral wreaths at Christmas; just put string lights in them for novelty.
Similarly, choosing a color palette as a theme for all your events will give you more room to reuse the decorations. You can later add another color to the decor to get the finishing look without making it too obvious.
Another way of repurposing decor is with DIY projects - you can turn your old plastic bottles into elegant decor pieces, and nobody will know.
While we speak of sustainable party decor, real plants and pots are the simplest way to decorate your home. A bit of greenery is all that your house needs to look eco-friendly. Spray-paint the pots in the color of your party's theme, and you're good to go.
2. Save the Wood
Fireplaces are a must at Christmas! We cannot imagine the winter holidays without a warm fireplace. But you wouldn't wanna cut trees to enjoy that warmth, would you?
The problem with burning wood - apart from the trees being cut - is the emission of carbon monoxide due to incomplete combustion. This results in heavy smoke - so if you see dense smoke coming from your chimney, it's a sign that you might release toxins into the air.
The good thing is that you can light up a fireplace without burning wood. Instead, use wood pellets made from sawdust or biomass, making them a sustainable fire source. You can also use an electric or a natural gas fireplace, so you know you're not cutting any trees.
3. Save Electricity and Water
This will be your favorite tip as it saves money while protecting the environment. Reduce your carbon footprint by lowering your electricity consumption during the holidays. You can replace the standard light bulbs with energy-saving LED lights. They consume significantly less energy than ordinary bulbs and are recyclable, making them a sustainable lighting choice.
The following unsustainable light source on our list are candles. Like burning wood, lighting candles also releases harmful chemicals in the air, especially if it's made of paraffin wax. However, there are sustainable waxes - like beeswax - that don't emit toxins and are a pretty good alternative to candles.
Water is the most vital yet depleting natural resource, and we must protect it. There are so many ways in which you can save water waste during the festive season. For example, use a dishwasher instead of washing dishes by hand or a compostable eco-friendly dinnerware set that doesn't even need to be washed and is 100% biodegradable.
4. Serve Sustainable Meals
Veganism is thought to be the only sustainable way of eating - which is true - but there are a number of plant-based foods that we can't consider sustainable. They are not unsustainable in themselves, but the artificial fertilizer and land mass they use makes their consumption debatable. Click here if you are interested in learning more about the concerning practices in the farming sector which make foods unsustainable.
Grow vegetables in your garden, which, apart from being a healthy hobby, provides you fresh, sustainable produce all year long. Prepare all your meals from scratch, so you have the surety that your food is fresh and healthy.
Make your meals even more sustainable by serving them on eco-friendly plates combined with eco-friendly cutlery. For example, make this super simple, healthy soup and serve it in eco-friendly bowls.
5. Give Sustainable Gifts
From Thanksgiving to Christmas, the festive season is all about exchanging gifts. However, this process becomes unsustainable when you wrap them in non-biodegradable material and then in another plastic goodie bag. 
Instead, you should be a little more thoughtful when purchasing gifts. Think about how the receiver could use this item; don't buy anything that looks good. Instead, wrap it in eco-friendly paper or in a reusable fabric bag.
A little ribbon bow looks cute on the packaging, right? Instead, use reusable fabric. When giving party favors, attach a small note with each gift and urge everybody to be more eco-conscious during the holidays. We prefer you use recycled paper when writing the note.
6. Get Eco-Friendly Dinnerware
Dinnerware is a hot area of debate when speaking of sustainability. So we'll keep things simple and jump right at what type of dinnerware you should buy and how you can use it sustainably.
Palm leaf and birchwood dinnerware are hands down the best choice - they're made from 100% compostable materials, so you can quickly dispose of them.
If you must use disposable ware, make sure it's recyclable - take the necessary steps and throw them in a recycle bin.
No matter what dinnerware you use, you don't have to compromise on quality when purchasing eco-friendly party supplies. Smarty's palm leaf dinnerware gives you top-notch quality and designs that scream premium! 
7. Make Effective Use of Leftovers
Leftovers are the real problem once the party's over. Even after a usual family dinner during the holidays, so much food is left, and we have no idea what to do about it. Gladly, you can make some delicious recipes from leftover foods, and the guests wouldn't have a guess.
Spending a sustainable holiday season is about making the right choice - and it's not complicated. You can think of more simple ways to incorporate sustainability into your lives. Don't take it too hard - just one step at a time.
Happy guilt-free holidays!
Party on, Smarties! With love, Smarty had a Party!