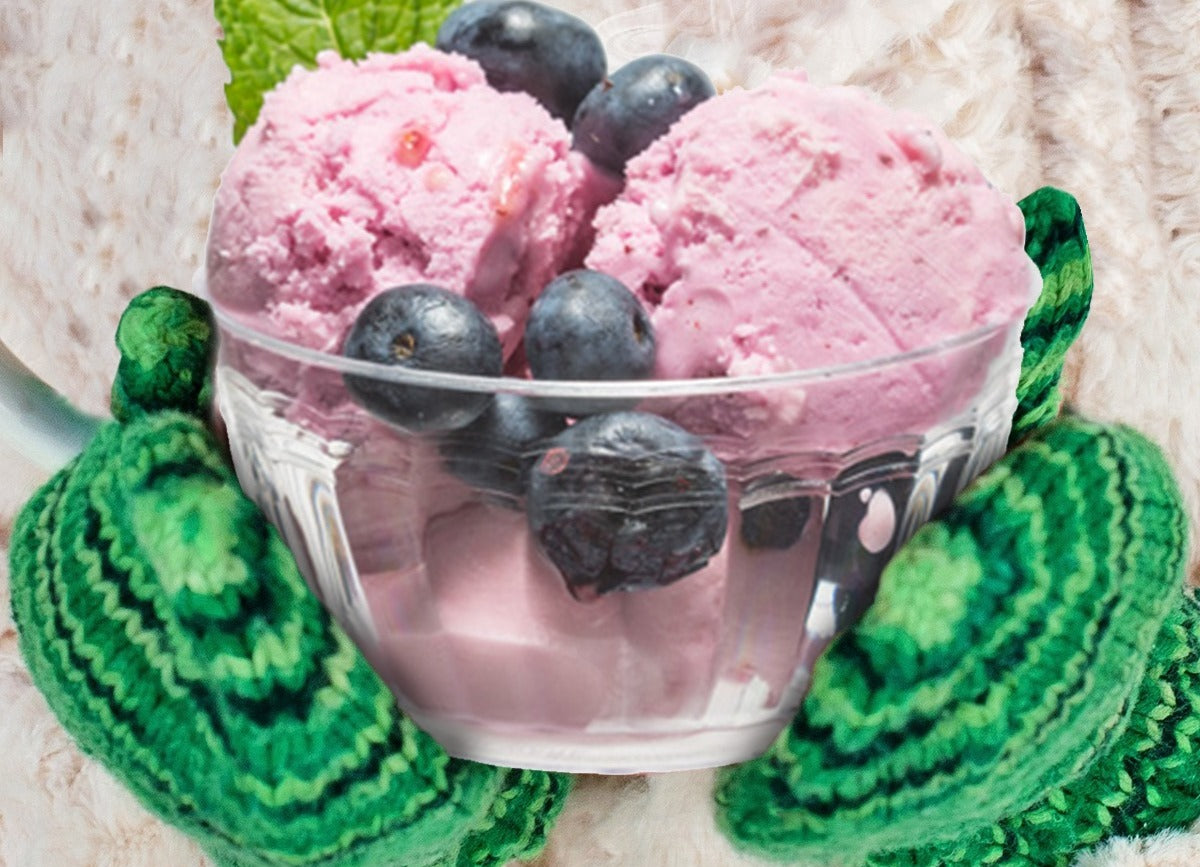 Why Winter Is the Best Time to Eat Ice Cream?
Despite popular belief, winter isn't always a time to put away those colorful sundaes and replace them with warm cups of hot cocoa. In fact, dropping temperatures can be the perfect opportunity to cozy up with an ice cream that can satisfy cravings while venturing into snow-filled days. Ice cream in winter may seem counterintuitive given the weather, but there are many reasons why it's definitely worth indulging in throughout these colder months. Read on to learn why winter is the best (and tastiest) time for a delicious scoop of ice cream!
Stores Offer Sales on Ice Cream
When the winter season rolls around, many ice cream stores offer discounts and promotions on flavors you can't find during any other time of year. This is excellent news for those who love to treat themselves to a scoop or two but are also trying to stay within their budget. Plus, it's always fun to explore the new flavors that stores are introducing during the holiday season!
Also, it's the best unique party idea to enjoy the party with your favorite people. If you're wondering about throwing a party, getting everyone a cone of ice cream would be fine with your budget. Plus, you can order a bunch of flavors to soothe everyone's taste buds. 
Provide Relief to Sore Throat 
The cold season always brings uncomfortable symptoms like sore throats and coughing. If you're feeling the scratchy aftermath of a cold, look no further than one of life's soothing treats: ice cream! It can do wonders for your throat since it has a sweetness that can alleviate throat pain and a creamy texture that helps relax the area. 
And in addition to feeling better, you'll also fuel up on some much-needed calories when you don't want to eat regular food. So don't be afraid to indulge in ice cream to combat those cold-time blues!
It Doesn't Melt as Fast
In the winter, your ice cream will last longer than it would in the summer. This means that you can take your time to savor each spoonful without worrying about it melting too quickly.
Wintertime is the perfect time to enjoy a scoop (or two!) of your favorite ice cream. On warmer days, you may find that your creamy treat starts to melt all too quickly, but lucky for you, during the winter months, it's easier than ever to savor each spoonful.
Plus, if the ice cream gets too cold for your taste, there's no need to worry—just pop it in the microwave or even play it with some hot fudge or caramel topping and enjoy that delicious combination of warm and cool! Winter.    
Ice Cream is Healthier in Winter
Local shops and farmers' markets typically offer more fruits and vegetables in winter, meaning ice cream can be made with fresh ingredients like tamarind, cranberries, oranges, pumpkin spice, and even cold spiced apples. 
Shopping locally during winter helps cut back on the amount of sugar in store-bought or chain-made ice cream because the producers don't need additional fillers to mask their flavor. Instead, enjoy a scoop of sorbet here and there as a lighter complement after dinner — or just as a satisfying snack!
The Perfect Dessert After Dinner
A scoop of ice cream after dinner sounds like the perfect end to a meal. It's a great way to indulge in something sweet without spending too much time or energy in the kitchen. Plus, everyone loves an ice cream sundae after a delicious meal! So, there's no reason you do not have ice cream after dinner.
So what are you waiting for? Get your scoop of ice cream and present it at your party table with elegant disposable bowls from Smarty Had a Party. From plastic bowls to elegant disposable party supplies, we have a wide variety of disposable serving ware to serve your guests' style. Also, we Look around and get the best serving bowls for parties at a fraction of the cost.
No Hassle at Ice Cream Shop
Let the winter weather fuel your sweet tooth, and head to an ice cream shop! Enjoy the convenience of no waiting in line or dealing with a crowded store, as you'll have the whole shop to yourself, leaving you plenty of time to figure out which flavor looks and tastes best. Since most are having their cozy days indoors, you'll get plenty of time in the Ice cream shop to decide. 
Plus, once inside, you can relax as you savor a taste of refreshment from the cool air conditioning in the store - a nice break from the outside chill. So don't miss out on this hassle-free way of getting your favorite winter treat!
The Weather Calls for Comfort Food
When it gets colder outside, it's easy to feel like curling up on the couch and having a comfort food night. Ice cream is perfect for those lazy nights since it can bring warmth and sweetness to an otherwise dull evening. Plus, getting the whole family involved in a fun activity that won't require too much effort is easy.
Availability of Flavours
Winter is the perfect time to experiment with different flavors of ice cream and find a new favorite. Who doesn't love trying something new? There are so many unique choices out there for someone to pick from that it would be difficult not to find something you enjoy. 
You can try unique flavors, like the ever-popular pumpkin spice or even a roasted almond brittle flavor. After you've tried out a few, you might just discover the ice cream flavor of your dreams! With all of the options in the market, don't limit yourself to one kind—explore and have fun.
Whether you're looking for a treat to get through winter or an after-dinner dessert, there are plenty of reasons why winter is the best time for ice cream. So don't let the cold weather keep you away—grab a scoop and enjoy your favorite ice cream.
Party on, Smarties! With love, Smarty had a Party!