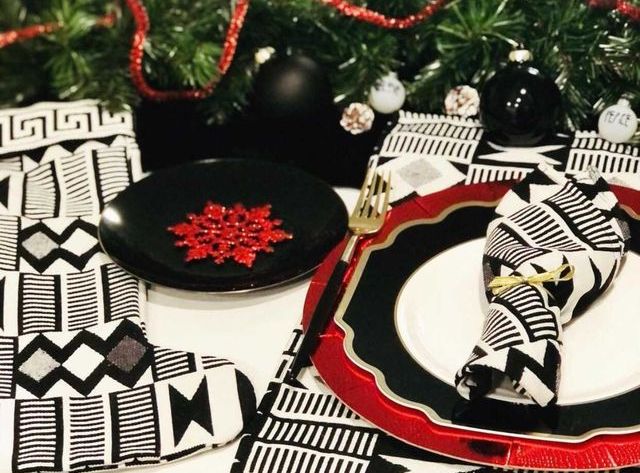 What Are the Best Tips for Throwing an Amazing Winter Party?
We're once again in the midst of party season. The days leading up to Christmas and the New Year are usually times when people invite friends and family over to celebrate in style. This is the season for roaring log fires, steaming glasses of mulled wine, and enjoying an abundance of delicious food. While we usually associate these parties with warmth and coziness, this year has been different.
There is a lot of work involved in planning a party. When it comes to selecting a guest list, the theme, or the venue, there are so many factors to take into account! When the winter air rolls in, summer events are a different story.
Fortunately, there are still many of the best tips for throwing a fantastic winter party. So whether you keep it inside or brave the outdoors, try out one of these excellent tips for festive fun!
1. Make a Checklist 
This is the crucial and the most important step to organizing a wonderful winter party because every aspect of your party needs undivided attention to run a smooth party flow. It's a great idea to make a checklist, so you only skip everything until the end of the party with no stress and mismanagement. You can make a checklist as follows:
Make a list of your guests 

Select whether your party venue is indoor or outdoor

Select a captivating theme

Timely send detailed invitations 

Finalize menu

Arrangements for bonfire setup

Arrangements to keep your guest warm and comfortable

Table setting 

Cleaning of house 

Get ready for emergency situation

Select and clean dinnerware to serve food and cocktails
2. Your Guests Should Know What to Expect
Don't be shy about describing the nature of your party in your invitations, and give outfit suggestions for your guests. Then, during the days leading up to the party, confirm your guests and ensure they come prepared by text or phone. 
If you make sure that your guests know what is expected, then throwing an outdoor party during the winter can be a great idea. For example, when you have guests coming over for an evening by the fire, you do not want them to expect to be standing out in short sleeves and bare legs for four hours as they imagine their evening will be cozy by the fire. 
3. Be Flexible
When it comes to arrangements, try accommodating as much as possible. Consider changing the time or date if the situation does not look favorable. Your party should be a fun and enjoyable experience for everyone. There is no need for people to be forced to stand in the pouring rain for hours on end. Instead, their extremities become increasingly numb as they stand in the freezing rain, so it does not make sense to force them to do this.
4. Keep an Eye on the Weather
It is possible to have good weather even in the middle of winter. Be sure to check the forecast obsessively in the days leading up to your party, and be on the lookout for rain, snow, high winds, and extremely cold temperatures in the days leading up to your celebration. You will never want to cause your guests any sort of trouble and unease by being a caring and accommodating host. You place a high priority on their safety and security. 
5. Make Sure You Have Blankets and Spare Clothing on Hand
It is a goldmine of cheap blankets to be found at places like K-Mart, Target, and Big W. Keep a few extra blankets on hand if it gets especially cold during winter. Regardless of how detail-oriented you are with your outdoor gathering instructions, someone will still appear unprepared. 
If one of your guests is missing their coat, gloves, or y hat, having a few spares on hand would be helpful, so they don't suffer in silence. Taking this precaution will prevent unprepared people from leaving due to the cold and appear generous and thoughtful to your guests. 
Moreover, if you want to keep your guests warm while sitting around outside, you could invest in additional accessories. It is an excellent idea to provide comfortable outdoor furniture with plenty of blankets and cushions to keep guests cozy throughout the evening.
6. Get Some Fire 
Open fireplaces are a rarity, so if you're lucky enough to have one, enjoy it! It is still possible to create the same atmosphere using candles if you don't have a fireplace. Creating a dimly lit space with flickers of warm light is the perfect setting for a cozy ambiance...mmm, comfy!. For your guests to enjoy their stay, you don't want them to just endure the cold. To keep them happy and comfortable, you want to ensure they are comfortable. To warm up your celebration, you need to have some fire. As fire pits are attractive and easy to use, they are becoming increasingly popular in households. You can find them in various shapes, sizes, and materials. Additionally, it will act as a focal point for people to gather and mingle, as well as keep them warm. 
7. Serve the Meal Elegantly
It's happened to all of us. Your phone is the first thing you grab after the server places a perfectly plated meal in front of you. Appearance is as important as taste in today's world. We'll help you make your food Instagrammable, right from the ingredients to the plate. 
We at Smarty offer elegant disposable plastic wine glasses and plastic champagne flutes to make your table setting look complete. Moreover, our disposable party tumblers and fancy plastic stemware collection will help you serve the right drink the right way.
8. Enjoy Your Amazing Winter Party to the Fullest
The most important tip for you is to always remember to enjoy yourself during the whole scenario. After all, the party is all about enjoying winter vibes with your family and friends. Proper scheduling and organizing everything in a checklist can make things easier and more enjoyable. A fantastic winter party is incomplete without warmth, happiness, and glowing faces.
Party on, Smarties! With love, Smarty had a Party!