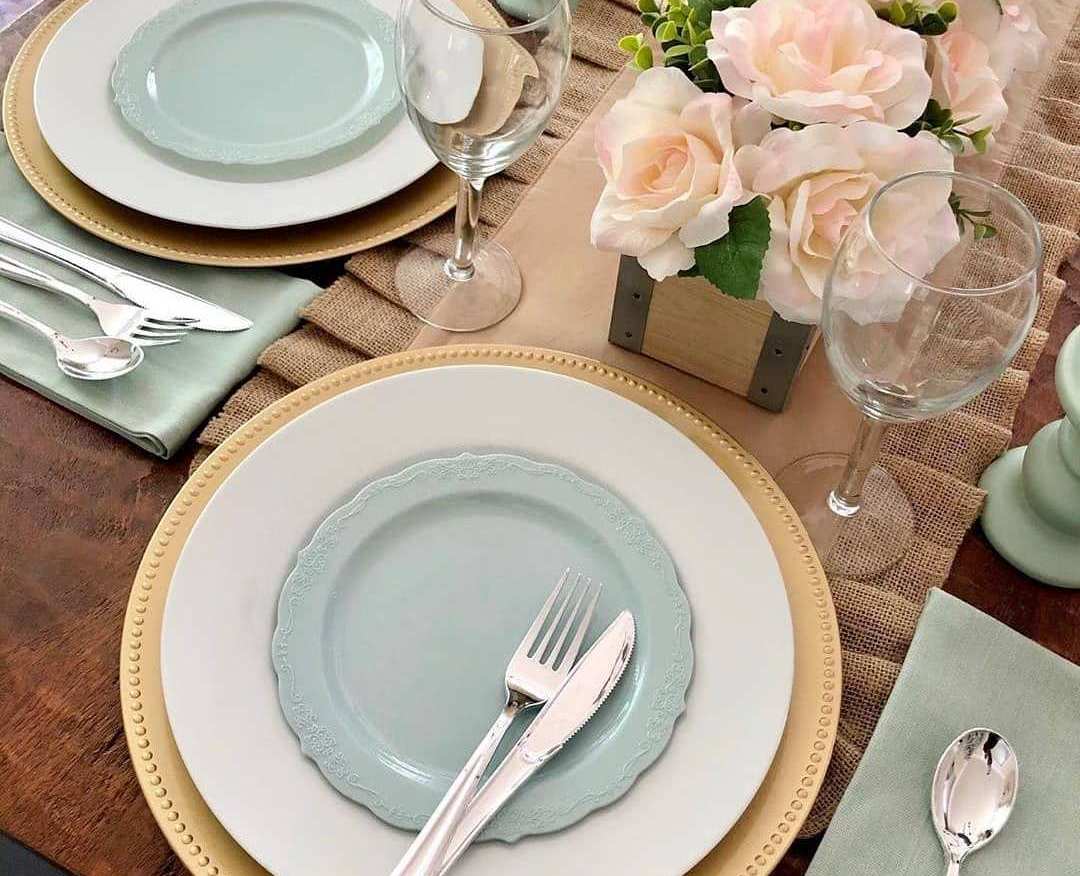 What Do You Need for A Dinner Party?
Whether you need a break from your hectic work life or looking for ways to spend your holidays, throwing a dinner party is a great way to spend time with your friends and family. 
However, throwing a party isn't a piece of cake, as serving a large crowd is a stressful job even if you have been doing it for years. There's always room for amendments/improvements in your preparation and planning style, and you want to look for the shortcuts and better approaches to make your party hassle-free. 
If you are throwing a dinner party, you might find yourself in a situation thinking about where to start? We have got you covered with our detailed guide on what you need for a dinner party and how to make it that your guests have been thinking of for months. 
Prepare a Kanban
When throwing a party, there's always an overwhelming feeling hitting in the back of your mind. However, if you prepare a plan and follow it appropriately, things aren't going to be chaotic for you. 
Start your dinner preparation a month before by preparing a Kanban. It's a Japanese way to increase the workflow and keep track of your previous progress. Prepare a kanban to streamline your party and ensure you don't miss anything on the list. 
You only need a kanban board, many sticky notes, or cards to add your party tasks to the kanban. Make the three rows on the board one for the "to-do list," "doing it," and "task completed." 
However, a kanban board isn't necessary to prepare a kanban for your party preparations/planning. It can be done on walls, on cardboard, on a mini whiteboard, or even on your refrigerator - you just need a place to keep your party preparations organized by using cards or sticky notes.
A Great Venue
One of the necessary things on your party checklist is the right venue for your dinner party. A great venue can take your party to the next level. 
Create a list of people you want to invite and look for an appropriate venue accordingly. Ensure there's ample space to accommodate the guest list you would be expecting.
The backyard dinner party can become an epic one for you if you have a nourished garden in your backyard. However, if you have invited a large crowd, you might need to rent a place. 
Consider your party theme. When choosing a party venue, make sure it will encourage your imagination regarding the party decorations. 
Party Decoration Supplies
Whether you are throwing a casual dinner party or a formal one, party decorations are an integral part of it. Start off your party decorations with a theme, as it would give life to your party decoration. 
Look for ideas of interest on the internet. It's flooded with enchanting creative party theme ideas. And once you have decided on a theme for your party, the party decorations will be easy for you. 
Enhance your party's ambiance and elegance with the appropriate party decorations that coordinate your party theme. To make it easier for yourself to manage things timely, add a "Shopping Task" to your kanban slot. 
Elegant Tablescape & Chairs
Once you have decided on the major things required for the party. The next step is to decide on the elegant tablescape and furniture. An elegant table won't just be the center of attention but will enhance the ambiance of your party.
Think about what type of tablescape will suit your imagination and requirements, such as a buffet is great for serving a large crowd, where guests will help themselves, and you'll need long tables. 
However, the sit-down table setup is great for intimate gatherings where you wouldn't need to make short trips for refilling. You'll need the fancy tablecloth to transform the profile of your table.
You will need a bunch of chairs, and if you are expecting a long list of guests, you may want to rent the chairs. 
Make sure you have finalized your guests' list to know whether you would need more chairs or not, so you can have enough time to rent out the chairs for the event. 
Enchanting Centerpieces
For transforming your table's profile, place elegant centerpieces to elevate its decor. For example, having a casual party, many flowers in a glass vase, or matching the party theme can get you a minimalist yet beautiful centerpiece for your dinner party table. 
Elegant Tableware
Consider your tableware when working on your party tablescape, as it can make a huge difference in your tablescape profile. Stock up on elegant tableware that matches the theme of your party.  
Consider using elegant disposable plates, as they are super convenient for after-party clean-up. With disposable party plates, you won't be stressed about washing a pile of plates at the end of the party. You would only need to collect them in a trash bag instead.
Also, don't underestimate the elegance of disposable plates. The fancy disposable plates from "Smarty Had a Party" look super cool and elegant. They aren't just inexpensive, but they also work best when providing your table with elegant touches. 
For Entertainment; Sound System
It's a dinner party, of course, you just can't miss the most essential part. The entertainment is a way to make your party a success story and keep your guests engaged throughout the party. 
If your guests include only adults, you may need a good sound system to set the mood and give your guests an excuse to dance. Rent out the sound system that will inject the energy boost into your guests, or you can even ask your friend for it.
Days before the party date arrives, shape a party playlist to justify your party theme. Rent out the sound system that will inject the energy boost into your guests, or you can even ask your friend for it.
Make sure whatever tracks you have on your playlist contain the tempo. Spotify is a renowned platform for finding out the music that matches your taste.