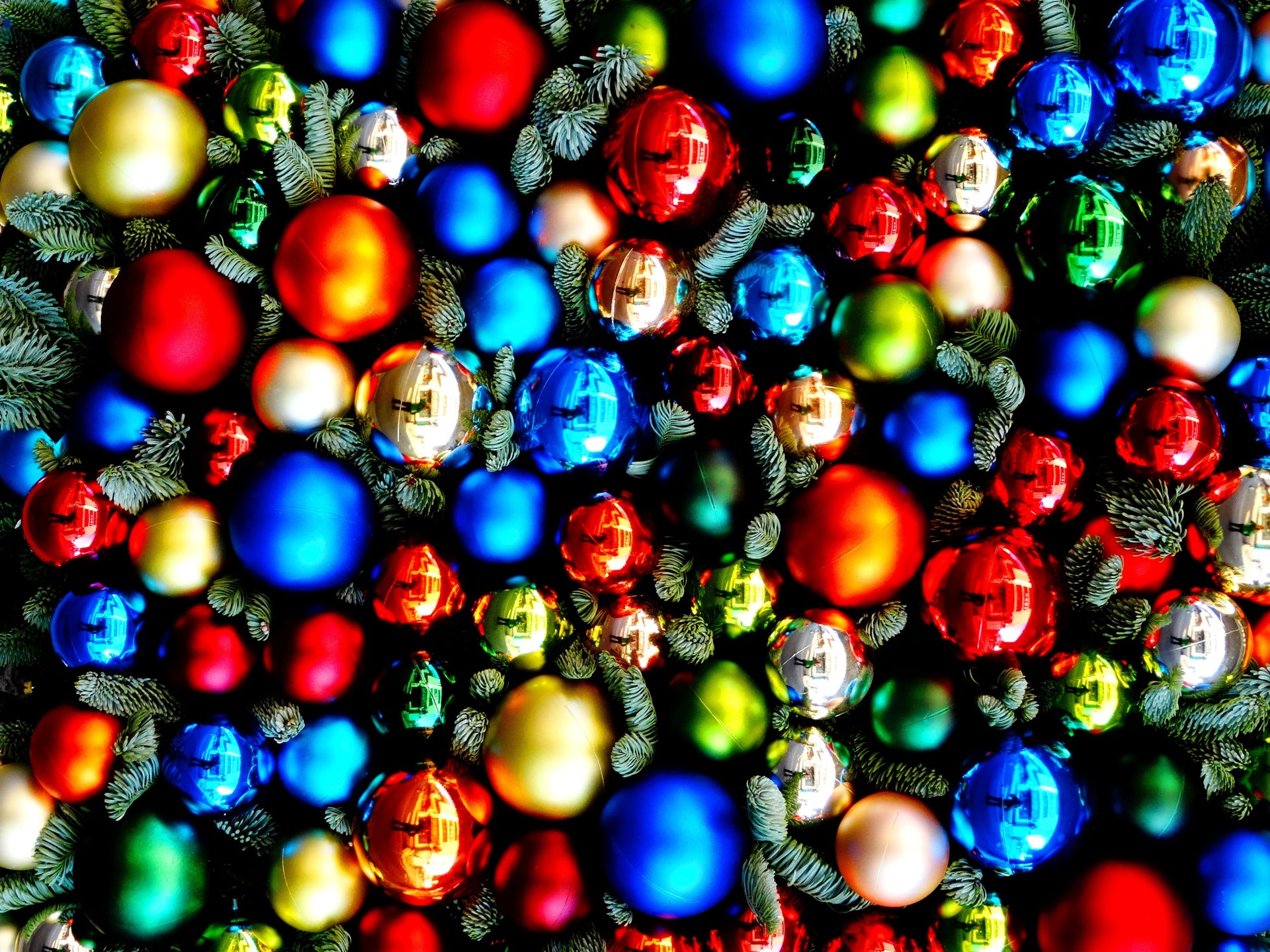 What are the Top Five Christmas Colors?
Christmas is the festival that everybody awaits to celebrate, throwing some get-togethers, etc. But for that, we need to grab all the necessary details related to the event, the colors, the ornaments required, theme ideas, decor planning, and much more. 
The fundamental problem arises when we finalize the theme color as things like the decor, and all other arrangements have to match and go with the theme color, so we will give you some bits of Christmas colors to make it all easy-peasy lemon squeezy for you.
Green
Every color has a specific and unique meaning associated with Christmas, and those connotations are related to some traditions from different parts of the world. For example, when talking about green, many evergreen plants like mistletoe, holly, and ivy decorate other buildings in cold winters. Decorating different places with these evergreen plants has a specific meaning: the hope that spring will come soon and winters will not last forever.
Relation of Green With Romans and Egyptians
This practice is taken from Romans and Egyptians, who considered these plants a sign of good luck and used to bring their branches into their houses yearly, most probably during January and mid-winter festivals.
Another exciting activity related to green plants is performed in Europe on Christmas eve. Many Europeans in the middle ages used to take the paradise tree, which was a pine tree with red apples tied to it. This paradise tree was used as a Christmas tree. They celebrated the festival by telling Bible stories to the people who couldn't read, and playing different songs on the day was a fantastic activity performed by the people.
Red
The red color is an integral part of Christmas, and Christmas cannot be celebrated without having the touches of this sparkling color. The red color represents the fall of Adam in the plays, and as mentioned earlier, those red apples tied to the paradise tree show the use of red color along with green. 
Moreover, red is the color of holy berries that depicts the blood of Jesus when he departed on the cross. Another excellent reason for the red color is that it is the uniform of Santa. It has a little background story, and it says that red was initially the color of bishop robes worn by St. Nicholas, and after that, it became uniform for Santa.
Gold
Gold is one more color considered the color of Christmas and is an integral part of Christmas Eve as it is the color of the sun and light which are very important and valuable, especially in the winter season gold is the color of the sun and sun is a dire need of everyone in this season. 
Moreover, here is a combo of gold and red which is often considered lavish in winter as they are the colors of fire that helps you to keep yourselves warm during this dark and cold season. 
Gold and Christmas 
If we try to find its association, particularly with Christmas, it is said that gold was one of the gifts that baby Jesus had received from a wise man, and it is also the color used to show the star that the hip used to follow at that time. 
Sometimes you might find a replacement for this gold color which is silver, but that is not that famous, and gold has its beauty and memories with Christmas.
White
White needs no introduction. Everybody knows that white is the color of peace and purity. It is also the color of winter as we see white everywhere around us, like different decorations for the holidays and otherwise, and snow in winter is also white. 
Along with that, other ornaments that we use to plan the decor for the Christmas party, like Christmas trees, etc., have a plentiful sprinkling of snow that shows that white is present in small amounts almost everywhere around us, especially in the winter season. 
White Paper Wafers
Talking about Christmas trees, many people used to consume white paper wafers to garnish the trees that represent bread eaten, and the Christians use it to remember that Jesus died for them. Moreover, many churches use white color as they choose white cloth to cover the altar—an integral part of the Christmas decorations.
Blue
Blue was considered one of the most expensive colors back in medieval times because blue dye and paint were very costly, even more than gold. Jesus' mother, Mary, had painted her clothes blue, and she used to wear them as the royal families mostly wore them, so she used to wear them to consider herself rich and vital. 
Moreover, blue is also known as the color of the sky and heaven, so people bring this up in the Christmas decor and other activities related to the festival as a sign of good luck and prosperity, as it is associated with heaven.
Purple
Purple is also used in the preparations and decorations for Christmas, especially in churches, and they mostly use purple and sometimes blue colors for the altar cloth during advent. However, as Christmas is about to come soon in December, this is a good chance to utilize these unique colors to prepare a bashing evening.
Get Colorful Utensils 
Get colorful plasticware to adorn your table and counters with the best Christmas vibes. Having red, golden, and green plasticware sets in your cupboard could help. Christmas is a season of parties, so we suggest you get disposable plasticware in different colors as they are more affordable and durable. With these plasticware products, your parties will look way better. Suppose your friends come over, and now all of a sudden, the gathering turns into a party. 
In that case, having plasticware for parties will be an epic go-to, and if you want to know the best place to get these from, check out the elegant collections of plasticware by Smarty had a Party. The best part? They are having a sale right now, so go and avail yourself of the offer before it's too late. Check out their pages and find the best items.