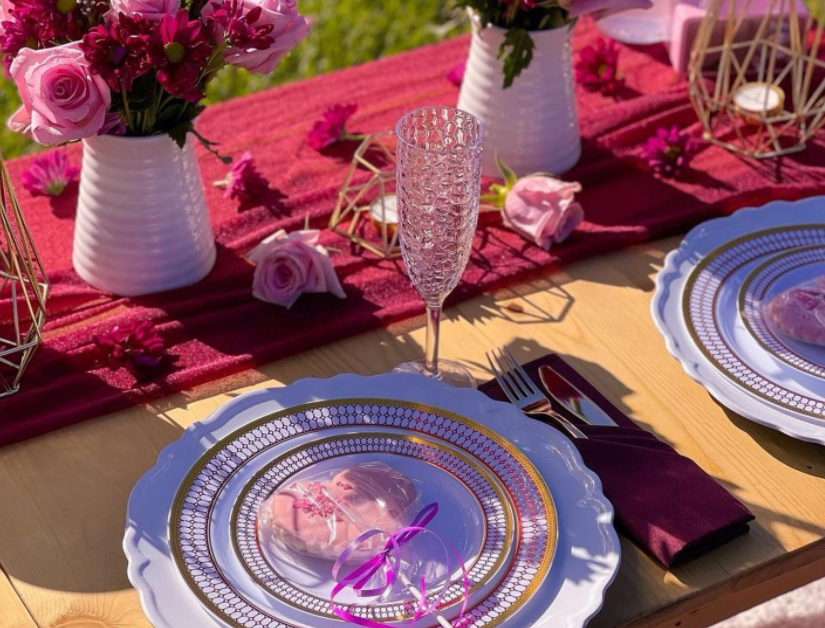 What are the Party Trends for Spring 2022?
The most refreshing time of the year is here. Flowers have started to bloom, and their beautiful, bright colors fill the surroundings. The perfect way to feel the freshness of the season is by hosting a trendy outdoor party and giving your friends and family a reason to celebrate. Make sure your event is modern and elegant.
We shall let you know about what's going to trend in this spring season, so you can keep up with 2022 and host a memorable event.
The Great Outdoors
The pandemic lasted a lot longer than we thought, due to which people now prefer outdoor events that offer more space. Moreover, an outdoor spring party in a green and serene environment is the best way to enjoy the vibrant flowers.
Whenever the weather allows, don't miss the opportunity and call your friends to have a relaxing time, even if it is in your backyard.
Small Events Are Still In
One thing the past two years have taught us is that micro-events are a great choice in so many ways. It could be because now we have got used to small gatherings, but whatever the reason is, we are happy that it's still trending. It allows you to have lovely, intimate moments with your loved ones.
Creative Ways to Serve Food
There's no way those boring old buffets are going to stay in 2022. Let's leave them behind and find creative ways to serve food and drinks. For a spring event, make sure your dinnerware complements the venue. Use our colorful plastic plates to entice your spring tables effortlessly. Not only the color, but their design and textural variations are what make them trendy.
Our disposable dinner party plates are available in a wide range of colors and offer convenience because you can purchase them by color. With these modern disposable plates, you will be able to make your tables ready for spring.
Mocktail Bars
Mocktails are not new, but since more people are now opting for mocktails, we thought it would be great to set up your mocktail bar. It will give your guests something to talk about, and they will get a lot of appreciation from your friends. Include a variety of drinking options and make sure to have elegant drinkware of different sizes that you can find on Smarty's website at very reasonable prices.
Charcuteries, Jarcuteries?
Speaking of finding creative ways to serve food, how about we introduce you to a new term - Jarcuterie? Exactly! It's like everything a charcuterie contains, but in a jar. Charcuterie was the trendiest thing a while ago, but it has taken a step ahead and has become even more trendy.
However, there are some rules you have got to keep in mind while making a charcuterie. The most important one is, 'the food items must complement each other. It should get better with every bite. You can make it savory as well as sweet, depending on your taste buds.