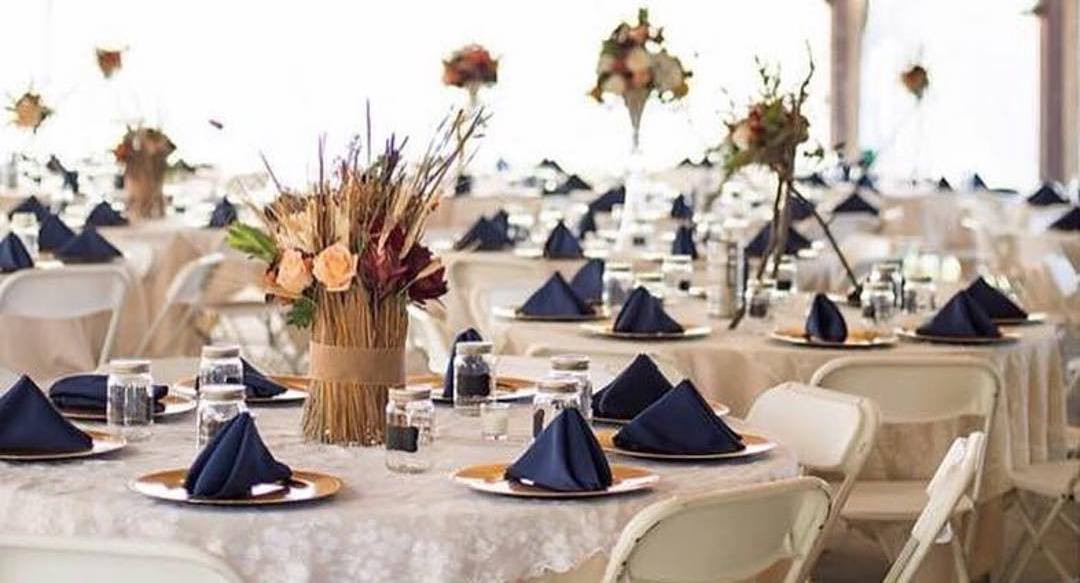 What Are the Best Colors for a Summer Wedding?
This summer, get creative with the color palette for your wedding. Think out of the box and pick the best colors for your big day!
Visuals are the most critical element in a wedding, and colors greatly influence them. Therefore, we can say that colors decide the ambiance and decor of your wedding. That is why it is good for you to know what colors to choose for your summer wedding this year.
The typical summer wedding colors usually include bright and bold ones: yellow, orange, red, burgundy, and golden. However, the trend is now shifting towards pastels and neutrals. We cannot classify the colors like this, but we can tell you which colors look good together.
We have also included ideas and inspirations to incorporate these colors in a wedding. We will also tell you how to set the perfect tableware for summer weddings. So read along to find out the best wedding colors for summer.
Lavender and Purple
Lavender has a unique charm that no other color can live up to - its color pleases the eyes, and the flower smells redolent. That makes it a perfect color for a summer wedding.
Dried lavender flowers are a beautiful addition to your summer wedding. You can put them in a glass vase as a centerpiece for the table or hand them to the bride as a bouquet.
Combined with purple, it enhances the overall look of your venue. Then, delicately add hints of white to the decor.
Sage Green
When nature's green combines with sage green, the result is an exquisite outdoor summer wedding.
Send sage green wedding invitations with white borders. Decorate the venue with sage green foliage and neutral flowers. Don't over-decorate the place; let nature do the decor for you.
Sage green attire looks extremely elegant on the bride and groom. In addition, the bridesmaids can wear sage green gowns - they look gorgeous.
The sage green wedding cake looks so much pretty.
Dusty Blue
It has a dreamy, oceanic vibe. Decorate the venue with white and dusty blue drapes and blue flowers. 
Place a white tablecloth and run a dusty blue runner over it. Put tall blue candles on it as well.
Fold a dusty blue napkin and put it on white plates. Put blue dried flowers in tall glasses and place them on the tables. Get golden cutlery to compliment the dinnerware.
Peachy Tones
First, decide whether you want to choose a dark or light tone - both look great for a summer wedding. Or even better, combine light and dark tones. That would give you more room for decoration, and buying decor elements would not be a problem.
Peach can get a bit tacky to incorporate into a wedding. If you are having trouble deciding how to decorate with peach color, you can combine it with melon and white.
You can use white-colored vases and put peach-colored flowers in them. Use organza drapes in peach and white colors.
Pacific Blue and Midnight Blue
Blue is everyone's favorite! It elevates the beauty of your summer wedding, no matter what shade you choose.
You can decorate the venue with blue and white lights and blue drapes. Blue dresses look extremely elegant for the bride and groom.
Antique Brass
The royal antique brass color makes up for magnificent wedding decor. We shall tell you how to make it dreamier with decor and dresses.
Get pillar candle holders with tall candles and place them in your venue. Install a marvelous golden chandelier for added ambiance.
For the centerpiece, put white roses in copper brass glasses. Get golden tableware to complement the candles.
Attire is what makes this color our favorite. It has a royal feeling and is show-stopping.
Rose Gold
Whether you want a minimal or a maximal event, rose gold looks great either way.
Decorate the chairs with sparkly chair covers; the tables with a rose gold tablecloth. Adorn with rose gold tableware and white candles. Place the candles on golden candle holders.
If you want a glamorous look, cover the ceiling with flowers.
Rose gold dresses are the prettiest. You can choose matte or sparkling rose gold.
Burgundy
Imagine yourself in a flattering burgundy dress with burgundy drapes in the backdrop - gorgeous, right?
Choose this color as your wedding theme to experience the true beauty of colors. It is the best choice if you like dark colors. Pair it with champagne or gray, and you will have the perfect wedding decor.
Set a perfect wedding table with burgundy tableware and a white tablecloth. For color breakage, use baby pink napkins and white candles.
Jungle Green
Green brings us close to nature. It's a fresh color making it perfect for a summer wedding.
If you want a jungle-like effect, pair it with brown. For example, send green invitation cards covered in brown envelopes to invite them to your jungle wedding.
When hosting an outdoor green-themed wedding, don't worry about the decor! Mother Nature does the job for you. Host a garden wedding with greenery, foliage, flowers, and trees.
Coral
Coral is another summer-perfect color for your weddings.
Decorate the table with low-height centerpieces and candles. The key is they should not block peoples' views while dining. Use coral wedding flowers.
Get coral tableware and choose napkins in a slightly lighter shade. Make a coral wedding foliage with green foliage and coral flowers. The backdrop can be a perfect spot for photography.
Carnation Pink
Pink is all about romance. It represents love and affection, which is why people love incorporating this color into their weddings.
Pink wedding dresses give you an adorable look, and the makeup is always perfect. For example, the groom can wear a pink boutonniere in a dark-colored suit.
Decorate the venue with pink flowers, chandeliers, and candles. You can also get a pink wedding cake with edible flowers.
Get Complementing Tableware for the Tables
Your tableware matters as much as the decor! When you get colorful tableware for your summer wedding, it does the table decor too.
A colorful summer party needs colorful plasticware. That said, let us suggest to you the most elegant tableware for weddings. Smarty Had A Party has it!
We sell classy disposable plastic tableware for all your events. Besides durability, their elegance is what makes them everyone's favorite. We have a separate section on our website where you can shop by color.
So what are you waiting for? Head over to Smarty's website and get colorful tableware for yourself.