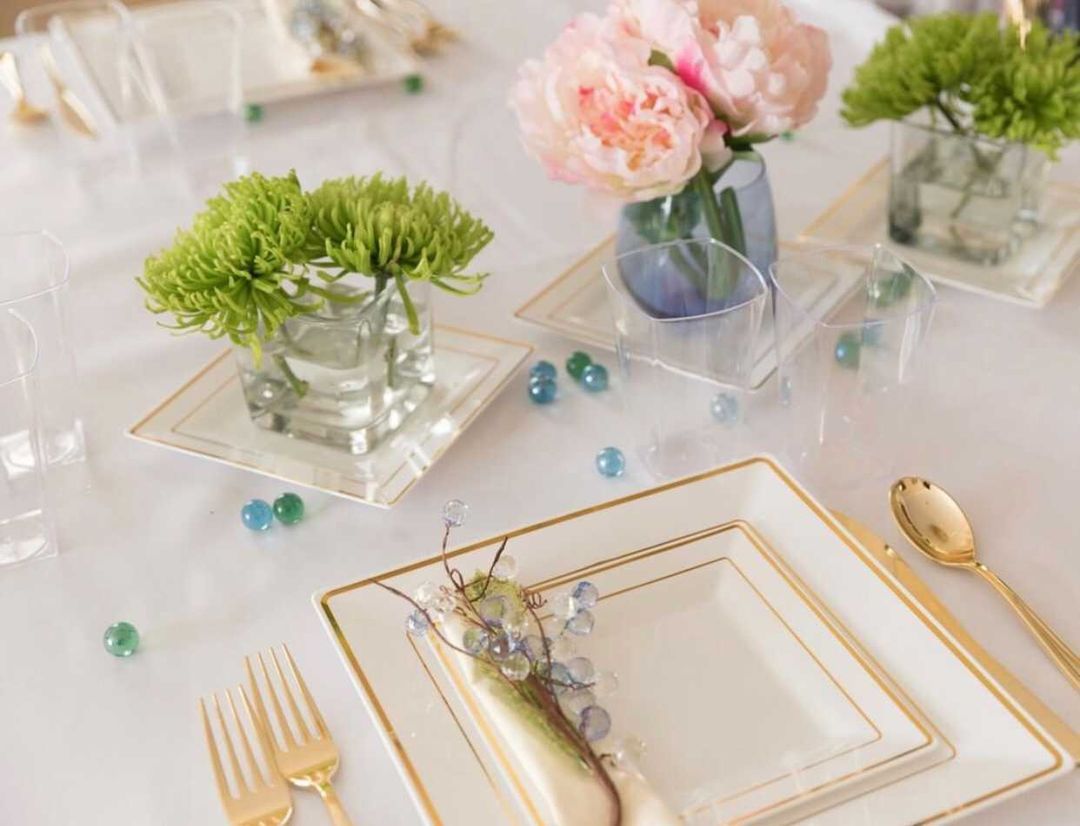 Wedding Party Trends for Spring 2022
In the age of social media, it is important to keep up with the trends, no matter what type of event you are throwing. Similarly, as 2022 is proceeding, people are looking for party trends for weddings. There are some wedding trends that we have left in 2021, and we now opt for new ones. But there are some trends from 2021 that we are keeping in 2022 because they are too good to not opt.
We are going to be talking about all the trends you will be seeing this year in weddings.
Trends in Venue
If the pandemic has done something good, it's teaching us about the fact that outdoor venues are perfect for weddings. Earlier, we were throwing outdoor weddings for the SOPs, but now it has become a trend. More and more people are opting for outdoor weddings, for all the good reasons though.
Outdoor venues are family-friendly because the kids get engaged with nature and get to play on their own. In indoor weddings, on the contrary, kids require proper attention from their parents. Moreover, they are budget-friendly. Nature does the decoration thing for you, for free. If you choose a more 'green' area, it would be a beautiful sight.
Outdoor weddings are preferred for most photographers because natural lighting makes the pictures come out way too beautiful.
Wedding Dress Trends
Get ready for an innovative year in terms of fashion as you are going to be seeing a lot of new trends in wedding dresses for both brides and grooms. The traditional wedding gowns will stay the same because they can never be boring, but there will be a twist. Multi-functional accessories will be used along with bride gloves and bridal hats.
Furthermore, there has been an increased demand for sustainable pieces that the brides and grooms can wear later in different ways, so they don't go waste.
Trends in Table Setting
The table setting will also be taken a level up. Don't worry! The floral centerpieces aren't going anywhere - you will be seeing them in 2022 as well but with a different setting.
For dinnerware, use our paper charger plates that are trendy, elegant, and durable - all at the same time. Our charger plates for weddings are a perfect addition to your wedding party list as they won't disappoint. Once you set your wedding tables with our beautiful dinnerware, you will be able to take some cool pictures for your Instagram.
Sustainability
Earlier in the article, we talked about social media and its influence. Influencers compel people to give back to the community while they are celebrating their big day. In that matter, there has been a trend of sustainable weddings for quite some time now, and there is no way people are going to leave it.
We feel like it is one of the best trends in wedding celebrations. This is why we have made disposable wedding chargers and other partyware that is recyclable, which means they don't need to end up in the open.