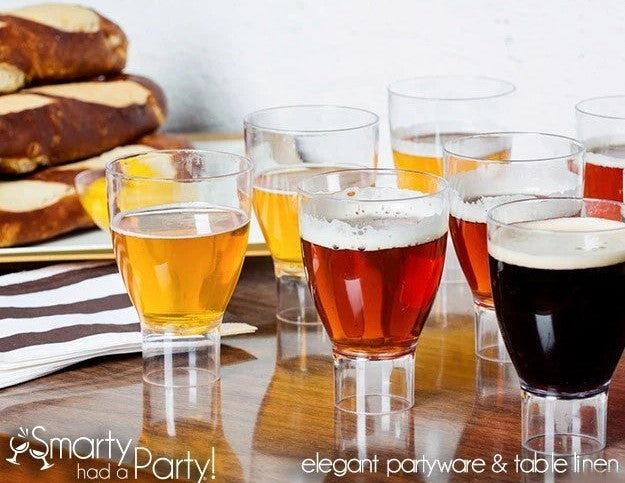 How Do You Host a Super Bowl Party?
A Super Bowl party is always fun. Even if you aren't a football fan, throwing an epic super bowl party is the ultimate fun. You can throw a super bowl for your friends who love football and can enjoy it with them. 
Hosting a super bowl party can be a daunting task when you plan to invite your friends and family. We have curated a list of things to guide you to throw an epic super bowl party.
Set a Scene for Party
Set the scene of the party in such a way that your guests feel like they are enjoying the game from the sidelines. Decorating the party scene will provide you and your guests to indulge in the game immersively.
Decorate the scene with the team's color, like you can decorate one side of the room with one team's color and another side with the second team's color. Your guest can sit and enjoy the game they like. 
Moreover, lighting can play an important role in creating a perfect scene for your guests. Play with the lights to decorate and set a scene that would allow your guests to sit, relax and cheer the game in the perfect gaming atmosphere.
Bring Drinks To Your Table
It's a super bowl party - how could you miss drinks? Drinks will be the source of excitement and refreshment when your guests are indulged in watching the match.
Shop the beer from the team's city and make sure they are the best of all from that place. If your guests aren't into drinking beer, having signature champagne will be the best idea. 
Moreover, sports and energy drinks can go well with the super bowl party to keep the spirit of your guests alive throughout the party. Make sure you have a variety of drinks at the table, so your guests have a versatile drink menu to choose from.
Table Settings
No party is complete without the perfect table settings and delicious dishes served on it. When you are planning to throw a super bowl party, pay heed to table settings as they would make an addition to your scene decoration.
After creating the perfect party scene, your table is a place you should be paying attention to, as your guests would spend time around it.
There are numerous ways you can set your tablescape for your super bowl party. Bring a game field to your table, spread the green table cloth over the top of the table, use white duct tape to create yard lines, and boom, you have perfect table settings that depict the game field.
Use our stylish disposable bowl to enhance the look of your table. Our high-quality plastic bowls will beautify your table settings and bring the best out of the other table decor. They are made of plastic and supposed to be disposed of after single use. 
Have an Epic TV Set
Your game-watching experience depends on the tv set you are watching on. For the sake of immersive experience, have an updated TV set that has all up-to-the-mark features so your guests can enjoy watching games like they are on the field. 
When super bowl season is on the corner, many superstores all across the country offer the best deals on the TV sets. Take the advantage of this opportunity and have an epic game-watching experience on an updated TV set.