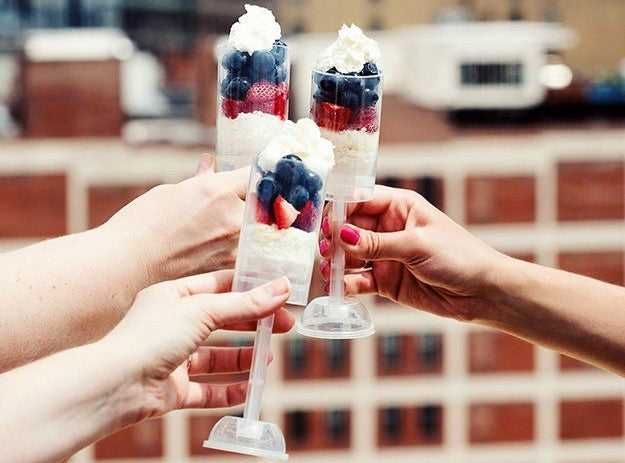 Presidents Day Party Ideas to Boost Up the Patriotism
Presidents Day is around the corner, and being patriotic citizens, celebrating this day is of immense importance for the Americans. The right way to get into the feels of this day is by throwing a patriotic party at your house. We have come up with some incredible ideas to help you level up your celebrations of patriotic Presidents Day.
Patriotic Decorations
Presidents Day is one of the days where you've got to honor the sacrifices of those whose efforts were put into building the foundations of the country. Take the American flag out and hang it on your house to show your American pride.
Get your hands on crafty items for some DIY projects. The amount of effort and time you will put into crafting these DIY projects will help you keep the spirit of Presidents Day alive. Using paint, transform your ordinary lanterns into a flag-like look. You can also make a garland using blue, red, and white fleece.
Another idea to beautify the looks of your house is incorporating balloons with the garlands. You can easily get balloons in red, blue, and white colors and make a beautiful setting with the balloons and garlands. Use string lights in the same colors for an added ambiance.
Table Setting Ideas
Your patriotic party is not patriotic enough if the tables look ordinary. It's important to have your party tables show the same spirit as you are with the decorations and costumes. Get a white tablecloth with blue patterns on it. Put our patriotic plastic plates and disposable party plates on the table to complete the look.
Our colorful patriotic plate set is available in all colors to give you the freedom of mixing and matching the colors to create a look. By using these recyclable patriotic plates, you will be able to give back to the community by recycling them. 
Games and Activities
When your friends are around, playing fun-filled games is mandatory. Playing the game of roasting with your friends would be the right thing to do.
To keep the spirit alive, write down some facts about George Washington on a chart paper and hang them somewhere in your house. Involve your kids in this activity - so they will know more about American history.
Ask your kids what they would do if they had Abraham Lincoln's hat. Their answers will be very creative, and everyone will enjoy them.
Moreover, there are many printable games for Presidents Day like, Bingo, Jumble the Words, Presidents Day Word Puzzle, and many more.
Look upon the internet for patriotic outfits and costumes. You can set that as a theme of your Presidents Day party. However, you will need to tell this to them before the day of the event. Give the best-dressed person some kind of a title.
For an informative session, share inspiring quotes from George Washington's and Abraham Lincoln's books and speeches. This will increase everyone's love for their country and motivate them to do better for their homeland.
Happy Presidents Day Smarties!