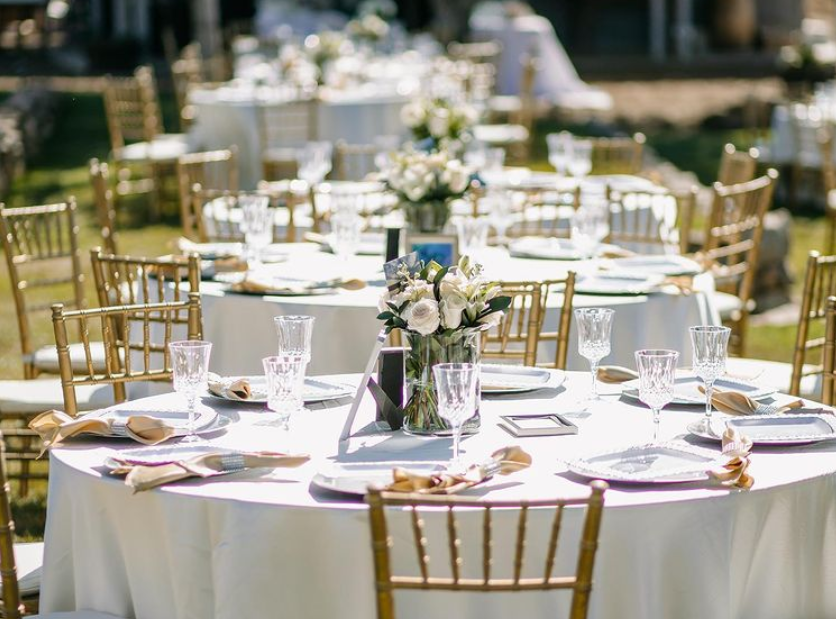 Wedding Catering Trends for 2022
The previous year 2021, has been quite tough for all of us, including the couples who were planning to get their knot tied up and had to press and paused their wedding plans. But 2022 seems quite welcoming and a fresh start for everyone all around the world. 
Getting married in 2022 isn't that difficult now, and with the covid restrictions uplifted, serving the large crowd and planning grand events are back now. However, with the start of each year, there are new variations in the trend. To make public functions even more mesmerizing and entertaining - it's important to pace up with the trends. 
The same goes with wedding catering, and in 2022 newer trends are rising. If you are blank about them, we have your back to help you pace up with the wedding catering trends for 2022. Here are some of the top wedding catering trends that everyone should know who's planning to get married in 2022. 
Planning Mocktail Hour Only
The advent of the previous pandemic has made everyone plan micro wedding events. And in 2022, it's still trending as it's pretty comfortable to serve 20 to 30 people easily at the event, and also, it is budget-friendly. 
An intimate gathering of a few guests at the event, with bite-size food, snacks, and dessert, can be an incredible idea. Moreover, it will be much easier to handle every wedding arrangement and serve fewer mouths without seeking professional help. 
If you are planning to get married in 2022 and want to have a budget-friendly event or don't want the hassle of planning and managing a grand event, then this is the best idea to remember your favorite people on your big day. 
Moreover, micro-events are more likely to be informal ones. Informal means more fun and intimate get-together with your favorite people. If this idea seems perfect for you, consider planning it for late afternoon or in the evening. 
Cake Alternatives Are Becoming the Star of the Show
In recent years, if you notice the cake tradition is disappearing now as people are going for better alternatives. However, couples make an effort to have cake at a wedding but smaller in size. This leads us to believe that cake isn't the only option to celebrate your wedding as a new chapter of your life. 
There are numerous options you can replace with the cake tradition and have an epic wedding celebration on your big day. Instead of having the cake as the primary dessert item on the menu, set up an ice-cream bar, adorable donuts, delicious pie, sweet cookies, and macarons. Don't forget to have plastic serving platters or plastic serving trays to serve your guests with style and hassle-free.
Disposable serving platters are supposed to be disposed of, which means you won't need to be worried about the clean-up. Look around and get a stylish and elegant serving ware collection from "Smarty had a party" at a fraction of the cost. 
Vegetarian Centered Menu
When people attend wedding parties, they look for vegetarian dishes on the menu. To cater to the needs of guests asking for veg, add vegetarian dishes to the menu. It won't provide the vegetarian guests comfort at your event but will make your wedding menu more versatile. 
Moreover, vegetables are a more sustainable option available out there. So, it's a win-win situation if you add vegetable-based dishes to your wedding menu. To keep everything streamlined and according to the plan, be in touch with your event planner and caterer. 
Comfortable Food Menu
Food is all about psychology, and if you are spending too much on the food at your wedding, make sure it is delivering what you expect it. Over the past few years, comfort food has been quite trendy, and there's nothing wrong with it. 
You can never go wrong with the food menu you love and feel comfortable with. So, be generous about your choice and think about having what you love. Like late snacks are also popular, and couples choose the snacks they love during watching a movie. 
Food Safety Persists as a Top Priority
After the pandemic hit the world, safety has become the top priority in every aspect. The same goes for the catering industry. Even though the pandemic's restrictions have been uplifted - food safety will remain a top priority to serve healthy food.
Food safety is considered from the preparation to the packing of the food. In 2022, people are preferring to distribute individual packages rather than sit-down dinners and buffets. 
Also, the self-service stations are becoming popular as there's less human contact involved, and people can serve themselves. More and more catering services are adopting this change and fulfilling the people's demand for branded food packages and self-service stations. 
If you are planning to tie the knot in 2022, make sure the safety isn't being compromised in any way, and food is safely served to the guests. 
Disposables Servingwares
Most of the 2022 trends are the result of the situations dealt with in 2021, and the changes adopted back then became the trends. Disposable serving supplies were never that popular or were in the demand ever before. 
One of the most obvious reasons to use disposable serving ware is to ensure food safety at grand events, especially the weddings where usually the crowd is being served. However, apart from the safety, Covid has made people realize that they are quite practical and can be used as the primary serving wares for formal settings. 
For instance, they offer easy and hassle-free after-party clean-up - as they are intended for single-use, they should be disposed of rather than cleaned. This results in saving costs that would have come from the clean-up. 
Moreover, the price disposable serving ware come at; is the top convincing point for the people. Whether you are buying disposables for a grand wedding event or a household party, they are quite budget-friendly and affordable to any budget.