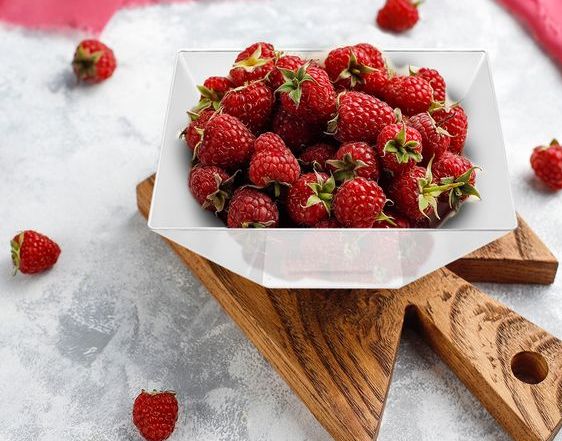 The Ultimate Serving Bowl Buying Guide
If you ever own a bowl set, you know how important it is to have it and how it can make your serving and presentation easier yet elegant. A serving bowl is more than just tableware. It brings a lot of practical benefits along with it as well as it's another way to uplift your serving style. 
Whatever you present on your table - plays a role in your table's decor and profile, and the same goes with the serving bowl. An elegant bowl set won't just provide you the ease of frequent replenishment but will also provide a polished look to the presentation of the table. 
To help you get a perfect serving bowl that fulfills all your requirements, we have composed a detailed guide to let you know what factors should be considered when you are out on the hunt for a serving bowl set. 
Choose What Material you Prefer?
First things first, consider the bowl material that you prefer. There are multiple materials of bowls available in the market. When you are out on the hunt for the perfect bowl set, you will need to decide on the material. 
You may want to prefer glass as it looks more elegant and perfect for formal settings, or you may opt for stainless steel if you prefer oven and dishwasher safe. 
Plastic can also be your ultimate choice, as it provides the ease of hassle-free cleanup, and especially when you have little ones with you, plastic is way safer than glass bowls. 
Plastic bowls come at a fraction of the cost compared to other materials. Plus, they are lightweight and perfect for picnic parties where you can't afford to carry glass material. 
However, stainless steel bowls are more expensive than plastic ones but provide amazing durability for years. But, they are suitable for regular use. Glass bowls are perfect for formal settings when you want to make things communicate formally on the table. 
Size Can Make a Difference in Table Presentation 
Once you have decided on the material of the bowl set, the next factor is to consider the size of the bowls, as they come in different sizes. The average bowl size starts from "8 to 10" inches, but it depends on your needs, whether you want the bowl with a larger diameter or the small one. 
Large bowls are perfect when you have a lot of servings to serve and want to avoid replenishing every 10 mins. But, you might not be happy with them as they would take a lot of your tablespace. Small bowls are a perfect choice when you have a short food menu. Also, they will take less table space. 
The perfect choice is to either go with the middle option, like get a medium bowl size that wouldn't take too much space off your table and will also allow you to have multiple dishes. 
However, if you are confused between the large and small size like some party-lovers want both as they get to host frequently on different occasions. If you are the one, think about having a set of bowls. A bowl set comes with multiple size bowl sizes that will allow you to serve the servings using the appropriate size of bowls. 
Disposables Bowl Vs Reusable Bowls
Since disposable bowls and re-usable bowls are available in the market, you will need to pick up one. Both are quite trendy and offer different features, but it depends on your requirement. 
The disposable bowls will provide you the ease of cleanup, as you will dispose of them instead of washing them. Also, they are durable and lightweight, which makes transporting or carrying them much easier compared to glass bowls. You can easily put a set of bowls in your car's trunk and won't ever need to worry about it on a bumpy road trip. 
Moreover, when you are serving a large crowd, having a pile of dishes to wash at the end of any function will feel like a daunting task. That's where the disposable bowls come in handy. You can easily collect them anytime and can throw them in a trash bag.
We offer a wide range of disposable plastic bowls that come in various designs and sizes. Get an elegant disposable bowl set from "Smarty had a Party" and enhance your table presentation at a fraction of the cost. 
However, reusable serving bowls offer durability too, but they come at an expensive price tag. They are perfect for regular use, but you will need to have a bunch of them if you are going to use them for the functions. 
Elevate Your Table Decor by Deciding on Bowl Style
The serving bowls come in various designs, starting from the traditional round shape to oval and square shapes. Choosing a perfect design for your tablespace will elevate the decor, and that's what all the hosts want at any function. 
Choose an appropriate style of the bowl to make tableware complement each other. Consider your tablewares style and design while deciding on the bowl style. 
For formal settings, square-shaped bowls are quite trendy these days and look perfect when laid down when the matching plates. However, round-shaped bowls are suitable when you have included soup in your menu. 
Decide Whether you want Bowl Set or Individual Pieces?
Going for the bowl set in the first place will save you some time and money in the long run. Also, they will match each other, which will make it easier for you to use them together. 
However, if you are a person who likes to mix and match things on the table for aesthetics, then we recommend going for individual bowl pieces. Individual bowl pieces will seem a cheaper option to you, but in the long run, they aren't. 
While buying the individual, consider the dinnerware sets that you will lay with the bowls. It's not necessary to match them but think about how they will look on the table.