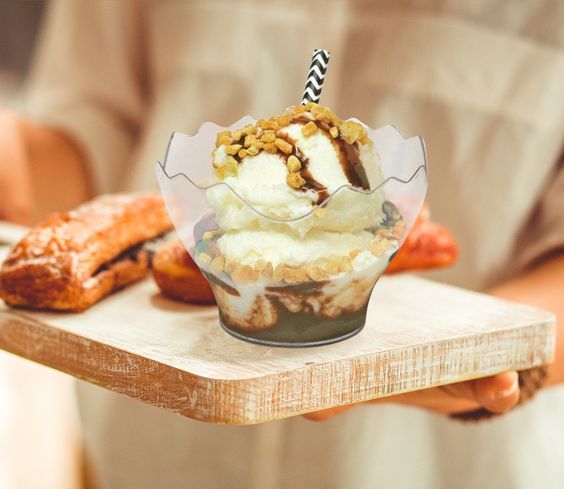 Unique Dessert Table Decorating Ideas
The dessert table is the focal point of a party, and if it is well-decorated, it changes the ambiance of the entire event. Desserts provide a sweet touch to your dinner, and they are something your guests have their eyes on. As good as their name sounds, desserts increase the levels of happiness hormones in our body, so they are mandatory on party tables.
No event is complete without the desserts, and if you don't serve them well, your event goes off. Satisfy your guests' appetite with mouth-watering desserts served in a way that pleases the eyes of the spectator.
Turn your Pinterest board into reality with these gorgeous yet easy dessert table decoration ideas.
Cake Decorating Ideas
The idea of a perfect dessert table has to involve an eye-attracting cake in the middle looking all elegant and gorgeous. Cakes and celebrations go hand in hand. For a wedding event, in particular, the cake is something all the guests look for. It completes your venue by adding that wow factor. Guess what's the exciting part about it? The fact that you have endless options and ideas to decorate your party cake like a pro. 
You can have a marble cake that shines throughout the event. The beauty of a red velvet cake defeats any other flavor of cake and helps you relive the romantic memories of your relationship. Moreover, a simple white cake is perfect for couples that go for minimal options for their wedding. 
Also, the cake table does not have to have the cake only. You can decorate your cake table further with large, colored candles, foliage, and vintage vases. Take a cake stand and stack double glazed donuts on top of each other on the stand. You can also decorate the cake and the cake table with fresh flowers and eucalyptus foliage because the more the greenery, the better it looks!
Cupcakes Decor
Cupcakes can steal the show!
These are small-sized dessert items and can be decorated in unique and different forms. Decorate your cupcakes with candies and mini chocolate bars. Give your dessert table a personalized touch with printed tags on the cupcakes.
You can also decorate cupcakes without the frosting. Instead of frosting, use caramel sauce, whipped cream, powdered sugar, chocolate syrup, or edible flowers. 
Serve these deliciously decorated cupcakes in our mini appetizer plates and your dessert tables will look even more gorgeous. These mini appetizer plates are the only appropriate serving item to serve your cupcakes.
Colorful Fruit Basket
It may not sound like a perfect combination, but trust me, a fruit basket on a dessert table can be the most eye-catching piece. It has everything that nature has to offer - vibrant colors, delicious taste of the fruity juices, and visual appeal. You can make a citrus fruit basket and look at the vibrance of this basket throughout the event. It would be even better if you put flowers along with the fruits in the basket.
Chill Bar
Not too long ago, we said goodbye to winters, and the warmth of summers has already started to fill in the air. What better way to chill out at a summer party than setting up a chill bar having ice cream in a variety of flavors. Not only is it a way to feel refreshed in the heat, but also a creative dessert table decor idea. Set up an ice cream sundae bar at your home and invite your guests for a refreshing, chilled-out day.
You will need ice cream in any flavor of your choice, toppings for your favorite ice cream, small spoons, and a mini dinner set. Offer a variety of toppings like salted caramel (ah, mouth-watering!), hot fudge, melted marshmallow, chocolate shavings, and sprinkles, of course. Put these toppings in mini plastic cups and decorate your ice cream bar with these delicious toppings.
A Mix of Confetti Balloons and Regular Ones
Confetti balloons can be the most striking thing in an event if properly arranged with the dessert table. You can use a mix of regular balloons and confetti balloons to create a beautiful setting. You can also make a backdrop for your dessert table using confetti balloons, regular balloons, ribbons, and drapes. This can be a really good photography spot as well as creative decor for your dessert table. 
It would be best if you set the confetti balloons at varying heights and use a combination of two or three colors max to create a balloon backdrop. For instance, gold and white, burgundy and light pink, black, white and gray, black and golden, rose gold and ivory, and blue and purple are a few color combinations for your balloon backdrop.
Tissue Paper Flowers
Paper flowers can be used to make an elegant backdrop to escalate the beauty of your dessert tables. Crepe paper can be used to craft paper flowers. If you are on a tight budget, use tissue paper flowers and your creative skills to make a backdrop. Colored tissue papers in a white and purple look perfect in all seasons. 
If you are looking for something other than a backdrop, you can decorate an entire wall with paper flowers, and it will be the piece de resistance of your event. You may also decorate the wall with pom poms made of paper.
Lighting
From the visual perspective, lights play an important role in influencing the looks of your dessert tables. Because in the end, it all depends on the way it looks. The viewer should feel some sort of visual satisfaction when they look at your dessert table. Even the cake on your dessert table can also have lights that look so cool on the table.
Install lights in the ceilings and behind the drapes to create an attractive scene overall. Fairy light table decor has always been a trend, and the best part about it is that it never gets old. Fairy lights have some fairy magic to them that makes them look perfect on all sorts of dessert tables.