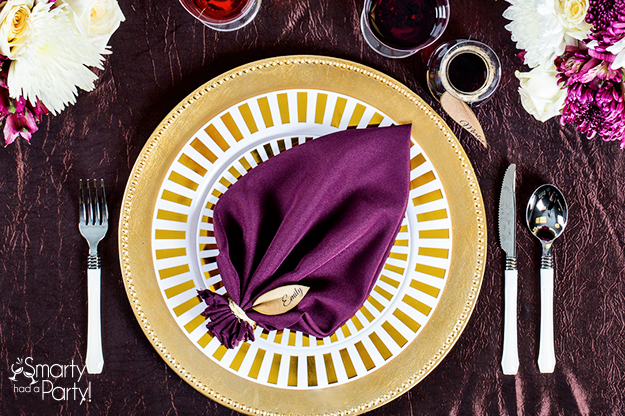 Tricks to Throw an Amazing Party This Fall
Finally, summer has vanished, and now say hello to fall and welcome the beauty of nature with a fantastic party this fall. Throwing a party is a perfect way to enjoy the fall and its seasonal rewards. Fall is the time for everyone to arrange lovely dinners and fun activities to spend quality time with their family and friends. So now, you should look for an excuse to throw a fabulous fall party.
Pick a Party Theme
Parties are all about fun and enjoyment; without themes, they will be dull for everyone. The Party theme will give life to your party, so your guests feel welcomed in a new atmosphere.
Pick a theme you love, and then do decorations that cooperate with it. Decorating the theme will enhance the party theme. For example, ensure you have picked up a fall party theme, so everything cooperates and coordinates with it. 
Autumn Decor
Autumn has arrived, and with it all its riches: leaves in gold and copper shades, chestnuts, cones, acorns, and other autumn fruits. The most beautiful of all is that it is enough to go to nature or a nearby park, and you will have the necessary material for some of these arrangements, which we will now present to you.
Simple glasses with candles, with the addition of leaves in autumn colors, will bring warmth to your home. Also, pumpkins and decorative pumpkins of various sizes and shapes look lovely in combination with other details. Finally, by adding some ornamental plants and flowers, you get small works of art that will have some peculiarity of their own.
Autumn offers you a handful of beautiful fruits and vegetables, leaves, and flowers with incredible scents and colors, which can become a form of decoration during your party. Hot drinks, pumpkin cakes, and many other desserts are indispensable to this story. A wide variety of themes can run through your fall evening. If you like the rustic effect, the details with lace and fruit in the middle of the table, over which all shades of burgundy, orange, yellow, and chocolate brown tones are poured, are simply the perfect choice.
Also, if you are not a fan of traditional autumn shades, you can always use a palette of neutral tones. White roses, pumpkins, and bright pastel-colored fabrics look stylish and attractive. Regardless of your color scheme, you can additionally decorate each combination with gray and gold tones and give it a specific look. Cones, acorns, chestnuts, and other autumn fruits can create a beautiful decor inspired by this transitional period. Also, if you like lush greenery and brightly colored flowers interspersed with fresh fruit, it will make a complete impression unforgettable.
Unleash your Creativity with Lighting
During this season, the sun sets earlier, and if you are going to throw an outdoor party, you have to be creative and careful with the lighting so you don't get to see your guests leave because they can't see each other.
Make sure you have plenty of lights to brighten up every foot of the party avenue. Moreover, playing with the lighting can be creative and make your party even more aesthetically wonderful.
So, get different colors of lights and hang them on trees to generate vibes in the party environment and let the party go all evening long. Warm colors are preferable for fall outdoor parties as they add warmth and a festive feel.
Drinks and Food at the Autumn Party  
When it comes to food and drink, autumn is the most rewarding season. The abundance of fresh food gives you endless possibilities when preparing food and drinks for you and your best friends. However, autumn will not disappoint if you like sweet or salty flavors, fresh fruits and vegetables, various specialties with sauces, or some grill variants. Homemade pies with apples, walnuts, and the first autumn wines are the best way to celebrate!
Festive Cocktails
If you live somewhere where it's cold, and you have invited your guests in the evening, then make sure you have the right cocktail menu. Have a warmer cocktail menu that should make your guest feel welcomed and cared for.
Hot Cider with Apple Brandy and spices is a perfect choice on the cocktail's menu for fall parties. Its fresh and fruity aroma and delicious taste make it a favorite of everyone.  
Try the wine created in your birth year and choose carefully so as not to waste money.
The taste of wine is influenced not only by the year of its production but also by the region in which the grapes were collected. So, first, get acquainted in advance with the assumptions of experts on how Riesling should be discovered, which is already more than two decades old. Then, prepare a unique appetizer that matches the tone of the wine and enjoy.
Musical Touch
Music is another add-on for parties to keep everyone's party mood on. Moreover, nobody will like someone overhearing them at the party. So a fall music playlist is necessary to cover that up and add the aesthetic touch to your party. 
There are many specific playlists available on Spotify. So you can easily find the best fall playlists to rock your next fall party without hiring a DJ.
Minimal Cleanup After Party
After the guests have left, nobody feels like doing the dirty dishes and instead wants to jump into a bunk. To lessen the after-party mess, use disposable items when serving.
Disposables will keep your cleaning up and make duties minimal and more accessible than ever, as you can dispose of them after using them.
We have a wide range of Autumn party supplies, including disposables made of FDA-approved plastic. In addition, we have everything in a wide variety that your guests will use, from our popular plastic plates to plastic silverware.