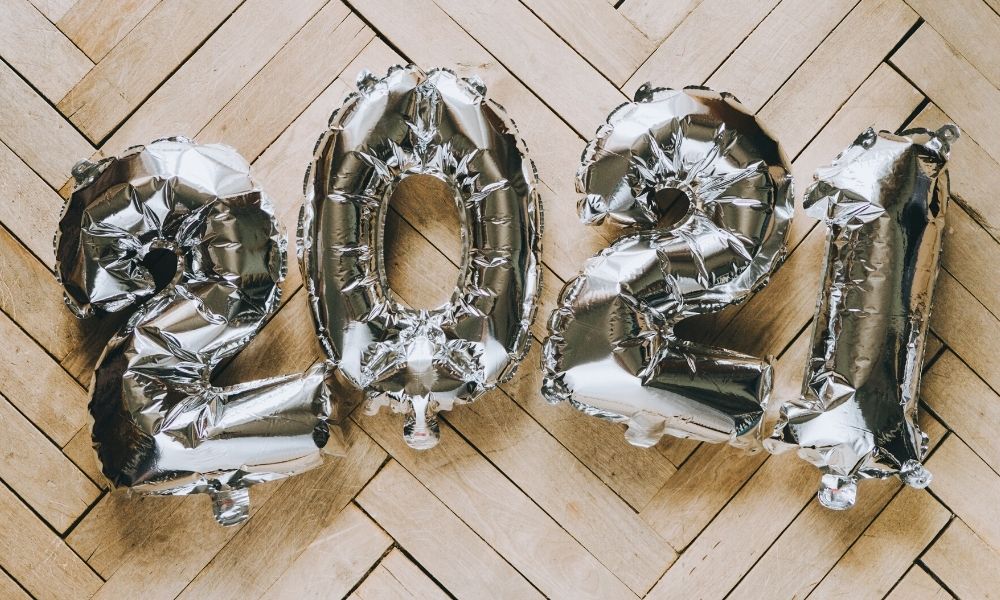 Top Tips for Throwing a Safe and Fun New Year's Eve Party
Has there ever been a new year more welcome than 2021?
2020 has been tough on everyone. After a global pandemic, a summer of riots, a contentious election, and a great deal of uncertainty still ahead, the only thing we can say for certain is that we desperately need this year to be over with, if only for the psychological benefit of declaring a new chapter in our lives. There is no auld acquaintance we'd love to forget more than this year. A careful, but positively exuberant, celebration is in order.
Of course, even as we prepare to turn over the calendar, there are still safety precautions that won't expire on December 31st. 2021 can be a much better year for all of us, but we need to be healthy to make sure of that. We've done our best to slow the spread and be responsible. Let's not blow it by being irresponsible on Day No. 366. Here are some of our top tips for throwing a safe and fun New Year's Eve party this year.
Head Outside If You Can
Throughout most of North America, late December and early January are not exactly known for being amenable to outdoor gatherings. If you're intent on having a large group of guests, you could hope against hope that a heat wave will suddenly have everyone flocking to the porch or patio on a December night. Alternatively, you could do a little planning and explore putting up a heated party tent in your backyard if you have the space—and the space heaters—to do so. You'll still have people going indoors, of course, but expanding your party space giving people a little more area to move about should help keep everyone from feeling packed like sardines at the worst possible time. The novelty of being out by the firepit at New Year's will certainly be a scene to remember.
Replace Drinkware Through the Night
Your party might get loud, dark, and a little hectic. The last thing you want to do is spread germs by getting people's drinks mixed up. Reduce the likelihood of inadvertent sharing with disposable plastic drinkware: with a one-drink-one-cup rule, guests will be less likely to keep their drinks lying around waiting for refills and exposing any unwanted particles into the air. This would be impossible if you were relying upon your own glasses, of course, but with a healthy supply of disposable glasses, you can keep things fresh, and properly label your guests' vessels so that it's harder to get them mixed up. Consider glow-in-the-dark pens for some clarity during the night.
Drink, and Serve, Responsibly
I get it. We all want to forget this year. But even as we let loose and celebrate the end of 2020 and the beginning of something better, it's still best for everyone to keep their wits about them on this final evening of the year. Be responsible this New Year's Eve and try to limit your alcohol consumption, and more importantly, that of your guests. "You can have fun without drinking" is perhaps too much of a high-school-youth-group perspective for adults, but at the other extreme, you don't want to preside over a grown-up frat party, either. Be sure to stock plentiful non-alcoholic alternatives, keep a close eye on who's had too much, and most of all, be sure to insist upon designated drivers or safe rides home. For conscience and liability purposes alike, you do not want an overserved guest getting behind the wheel at the end of the night.
Plan a Feast!
In the popular imagination, Thanksgiving and Christmas are for eating, but New Year's is for drinking. As we outlined, this New Year's may have to be a little different in that regard. But you can make up for a diminished emphasis on imbibing with a totally awesome dinner. Since everyone's had their fill of turkey by now, consider steaks, prime rib, or a nice ham. Get creative with sides and appetizers, too. Shrimp De Jonghe, a classic of old-school Chicago dining, transforms shrimp from reliable hors d'oeuvres to a buttery and delicious casserole dish. Toasted ravioli, a St. Louis favorite, is a flavorful handheld bite that elevates traditional Italian-American flavors and could fast become a New Year's tradition of your own. And while pumpkin pie is the province of Thanksgiving, you could pick out a pie that you can rebrand as the taste of New Year's—perhaps pecan, Boston cream, or lemon meringue? The choice, and the symbolism, is up to you.
Keep the Guest List Short and Sweet
Don't think of your guest list as being small or reduced. Rather, it's elite. It's select. However you want to frame it, you should avoid having more than ten people over, and try to keep it restricted to family members, close friends, and people you feel certain you can vouch for. Hopefully, by next year, you can spread New Year's cheer to more people, but for now, take advantage of a smaller and more intimate guest list. Take steps that go the extra mile for your guests—more games to play, a dinner to remember, and engaging conversations that everyone may not have had were they spread more thin.
The Romans had a term for what we've been through, and the British have made fine use of it as well: annus horribilis, or awful year. But as advanced as ancient Rome may have been, they couldn't have seen this one coming. But finally, we're turning the page—with nothing less than the utmost care—to 2021. The celebrations may not have the head count they've had in previous years, but the jubilation of your party will surely be unmatched by any year past or future. Have fun and ring in the new year with style, but for the sake of your family, your friends, and yourself, please do so safely! Our top tips for throwing a safe and fun New Year's Eve party should help you send the annus horribilis to the history books where it belongs.