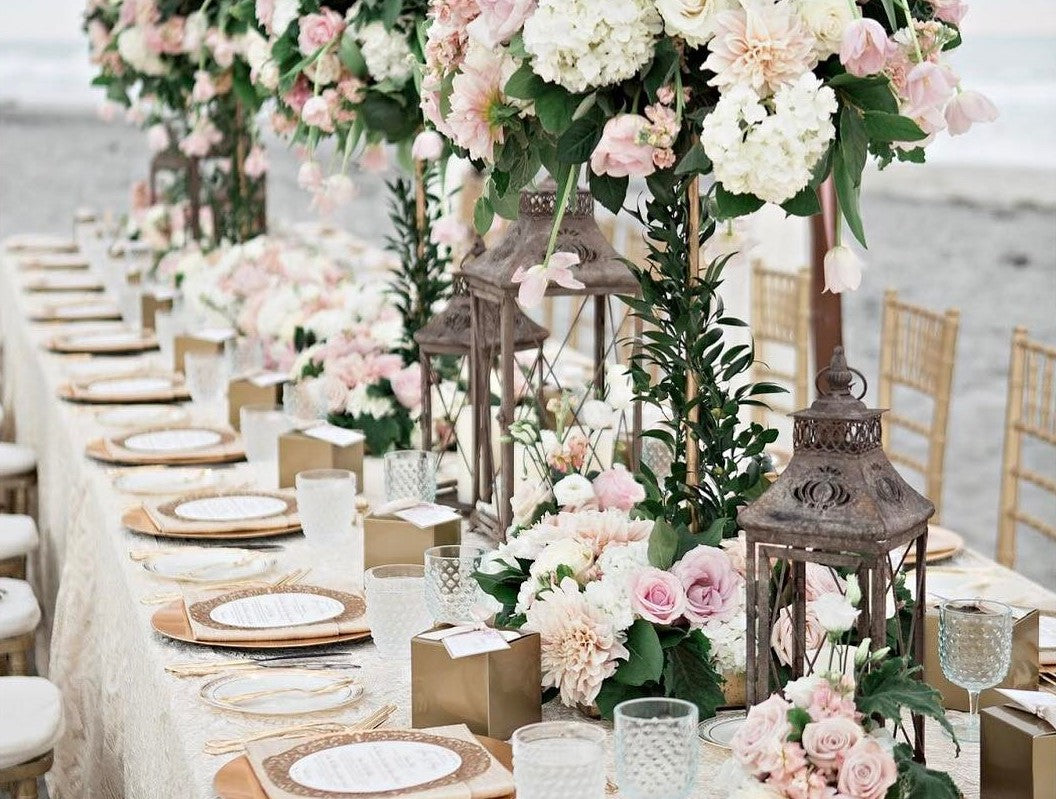 Top Reasons to Buy Disposable Plates for Your Upcoming Wedding
Organizing a wedding party can be a daunting task for anyone. After all, it's a big day for the couples tying the knots. On the big wedding day, they expect and try their hard to keep everything going smoothly and perfectly.
Choosing a perfect serving ware is also one of those things that need to be decided wisely to overcome the hassle. Curious to know the reasons? Read on to discover how they can be your ultimate savior on your big day.
They are an Affordable Option
Those days are gone when disposable plates were only used for picnic parties. Now they are used on every special occasion, and the main reason is their affordability. 
If you are planning a wedding event at a banquet hall, since couples don't have a pile of plates, the only option remains to rent them, and that's way expensive and costs $10 per guest. In big cities, renting dinnerware can be higher than this. So, using disposables can be an excellent option for you as they are affordable to any budget.
Even if you have a long list of guests, using disposables won't upset your budget at all. 
Hassle-Free Clean Up
With disposable plates and dinnerware sets comes the ease of hassle-free cleaning up. When you are planning a wedding party at a rented hall, you won't need to be worried about the cleanup process. But if you are doing it on your own and not taking help from professionals, then the cleanup process might make you feel overwhelmed.
Disposable partyware and plates offer you hassle-free cleanup as you won't need to wash or clean them after your guests have left. Instead, you collect them and dispose of them.
Using disposables for a large crowd allows you to save money for a honeymoon trip and other wedding arrangements.
They are Durable
That time is gone when paper plates and disposable plastic plates were fragile and could get damaged with pressure. 
Fancy disposable plates, dinnerware sets, and other serving wares from "Smarty had a party" are durable and lightweight. The material used in the manufacturing of the disposable plates is compressed at high pressure, which is why they aren't breakable like ceramics, china, and paper plates.
Moreover, they are lightweight, which brings ease for your guests to carry heavy courses. Heavy plates, such as ceramics, feel heavier when the guests have to carry the desserts and other courses during the cocktail hours.
If you are planning a wedding party in the mountains at your favorite spot, then carrying disposable items won't be difficult for you.
Our Disposable Plates for Wedding
Looking for fancy elegant-looking plates at an affordable price? "Smarty had a party" has got your back with its outclass wedding party plastic plates.
We have a wide range of recyclable wedding plates and plastic plates for weddings that come in different varieties, meaning choosing the perfect fit for your wedding would be just like a piece of cake.
Look around and get the perfect collection of elegant sets of plates at the fraction of the cost.