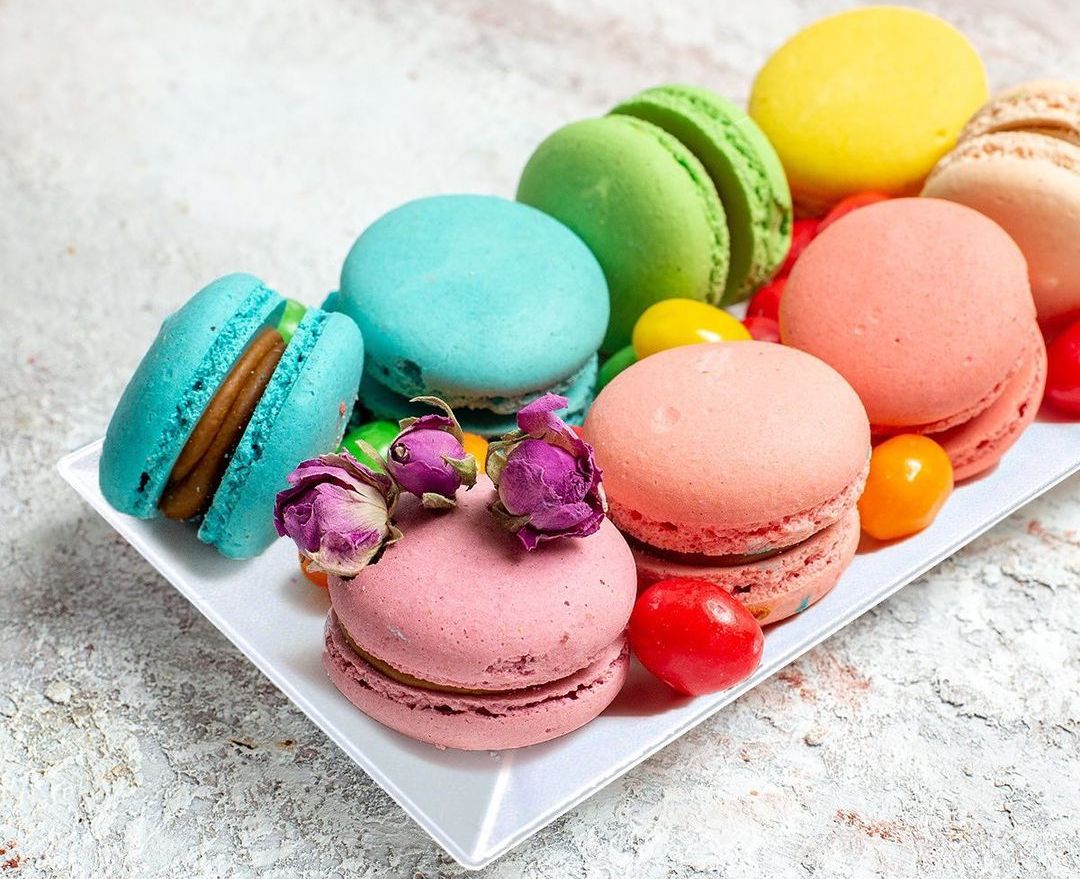 The Best French Macaron Recipe for Valentine's Day
The French macaron is a way of saying "I Love You" to your significant other. If you aren't familiar with making these sweet and delicious french macarons, then you are missing a lot of fun and romance in your life.
Well, we have come up with the best french macaron recipes for valentine's day to help your love for your significant others in a unique way. Let's dig into the list then!
French Macaron Colors & Flavors
You will be surprised to know that there are tons of french macaron flavors out there, and you might get confused with them. But you only need to learn the technique and practice because it makes everything perfect.
Once you follow these steps, you will be a master of making french macarons, and you won't be confused using the new flavors every time you make these delicious macarons.
French Macaron Recipe
French macarons are one of the few recipes where you have to weigh out the ingredients. Start with 70 grams of almond flour and 120 grams of powdered sugar.
Combine them in a food processor, pulse a couple of times, then process for about a minute and a half. Sift your ingredients and discard any solid that stays behind in the sieve.
Now, beat two room-temperature egg whites in a large bowl until they are foamy. Then gradually add a quarter cup of sugar and beat for 2 minutes until you have stiff glossy peaks.
Now, add the coloring to the mixture, and then add your almond flour mixture with it. Start folding the mixture until it turns into a thick ribbon as it flows off the spatula.
Turning the mixture Into heart Shaped Macarons
Prepare two baking sheets by lining with parchment or silicone liners and place the heart-shaped template underneath to guide you. Now use a large pastry bag fitted with a ⅜ inch large round tip.
Transfer all of your macarons better into the bag and start piping those hearts. You will get the hang of it in no time - just do your best to stay inside the heart template. But remember, it doesn't have to be perfect.
Pipe from the top left, then the top right while pulling down towards the center to create a heart shape. 
Now add your favorite sprinkles, and then use a baking sheet or disposable serving trays to hit it firmly against the counter 15-20 times to release any air bubbles.
Preparing Lemon Butter Frosting
Put six tablespoons of softened unsalted butter in a large mixing bowl, and then add one and a half cups of powdered sugar and then mix at high speed.
Finally, add two tablespoons of fresh lemon juice and then beat for the next few minutes until it gets foamy and whipped. Now it's ready to be the sandwich cream for your french macarons.
How to Serve French Macarons on Valentine's Day?
When you finish making these cute-looking french macarons, the next step is to represent them like a pro host.
For professionally serving them, use elegant serving ware like fancy plastic party trays, which are disposable.  
Use disposable plastic trays, as they offer minimal after-party mess and come at a fraction of the cost. Looking for a place to buy elegant-looking trays? 
Smarty had the party is an online superstore that has a variety of elegant plastic trays that comes in different shapes, sizes, and colors to make your valentine day's even more colorful.