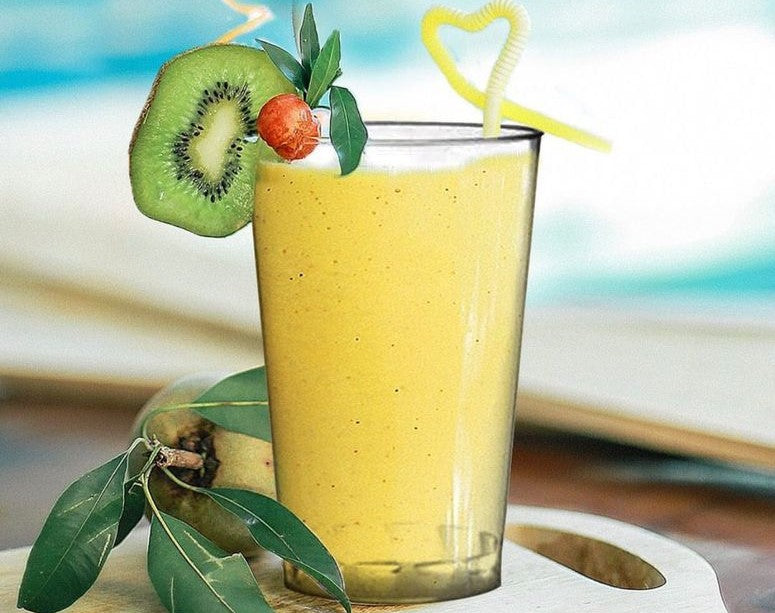 Top 8 Must-Have Pool Party Supplies
In the dazzling sun of the summers, when the days are longer than ever, and the mercury is rising, what else could you think of other than the pool party in your backyard. It's the best time to throw endless pool parties and let the poolside fun begin. 
Setting up a pool and having a bunch of delicious beverages wouldn't be enough to have an epic pool party. But, without the essential party supplies, your pool party wouldn't be complete. So before you take the plunge and start your pool party, check out the list of must-have party supplies we have hand-picked for you.
Make your pool party a different story by having must-have pool party supplies at your party. Stick to the end to find out what you need and what you already have to make your party full of fun and enjoyment. 
Inflatable Floating Pool Toys
You couldn't have an epic pool party without the pool toys. They aren't only for kids to play with but also essential for the adults to sit and relax. So have plenty of floating pool toys for your pool party to have ultimate fun.
Plenty of them is available in the market, from pizza to flamingo donuts, unicorns, and cactus floating pool toys. They won't only allow you to sit and relax on the surface of the water but will help you to get some attractive selfies for your social media accounts. 
Floating tables can also keep your drinks close while sunbathing on the water's surface. Moreover, ensure personal floatation devices at the pool party for the inexperienced swimmers.
Follow up on a Theme
Follow a theme for your pool party to give it a special touch. A fantastic party theme matching your taste will encourage you to have ultimate fun at the party. 
Incorporate your party theme in the pool party decorations. Decide a dress code according to your party theme and ask your guests to dress up accordingly. So inspirations google up as plenty of creative and thoughtful ideas or TV shows are also a good source. 
Speakers
Music is energy. It changes the atmosphere for you by injecting good vibes into it. So say yes to the music at your party, and set up some suitable speakers around the pool in different areas, so whether you are having your snacks or swimming in the pool, music is there to set the mood. 
There are also waterproof speaker models available in the market that can be used as floating speakers, so the music is closer to you even when you are in the water. However, they come at a little higher price than regular speakers (non-waterproof).
A music playlist is also a must-have item you should prepare for your party. A good piece of music will set the mood for you by spreading good vibes in the atmosphere. Prepare a playlist days before your party date. 
Towels
On coming out of the water, the first thing you would need is a towel. Your guests might bring towels with them but be prepared for the scenario where you need extra towels. 
Make sure to have plenty of towels on your party supplies list. Cool towels are a great way to deal with too hot a temperature. Also, have towel racks so your guests can hang the towels without asking you for anything. 
Coolers 
Pool parties are primarily arranged in the summer when the sun scorches the brutal heat. You would need plenty of beverages to make the party refreshing. Obviously, you would need fully-chilled drinks. Coolers are the essential party supplies to help you enjoy your drinks the way you want them.
Make sure to have coolers at the party to serve the drinks in chilled form. It's ideal to have at least two coolers at the party, one for the drinks you'll serve the adults and another for the kids that you'll use to keep the juices.
Disposable Dinnerware
Make sure to have disposable serving ware to serve your party guests without the hassle of creating any mess. The disposable serving ware always provides the ease to speed up cleanup. In addition, fancy party tableware adds a touch of contemporary style and elegance to your party ambiance.
If you are setting up a tablescape poolside, make sure to have plastic bowls, disposable napkins, disposable trays, and disposable plastic plates. Get our finest disposable collections for all types of parties, special occasions, catered events, and celebrations, and say no to the after-party mess.
Poolside Chairs
Reclined lounge chairs are the must-have party supplies for a pool party. If your guest's list includes adults, ensure you have a few poolside lounge chairs. They are perfect for sitting, relaxing, and enjoying your drink while soaking up in the sun. 
If you don't have them, invest in some good-quality chairs that'll match your party theme to make the scene stand out. You can also rent them out if purchasing them doesn't suit you. Moreover, the pool parties mostly take place in the summer when the temperature is at its peak. Make sure to have umbrellas and canopies for the guests who wouldn't like to soak up after taking a plunge. So buy some good-quality umbrellas and canopies and make your pool party an enchanting one.
Strings Light
If your pool party would take place at night, your first decor item should be the lights. They wouldn't only brighten up the surroundings of your venue, so everyone can take epic group selfies but will also add the ambiance to your party space. 
Make sure you have plenty of lights set up at your party space, like strings of lights, lanterns, and fairy lights to wrap up the trees in the surroundings. Follow up your party theme to coordinate your party decor. You can also set up the light in the pool to create a beautiful illusion effect in the water.