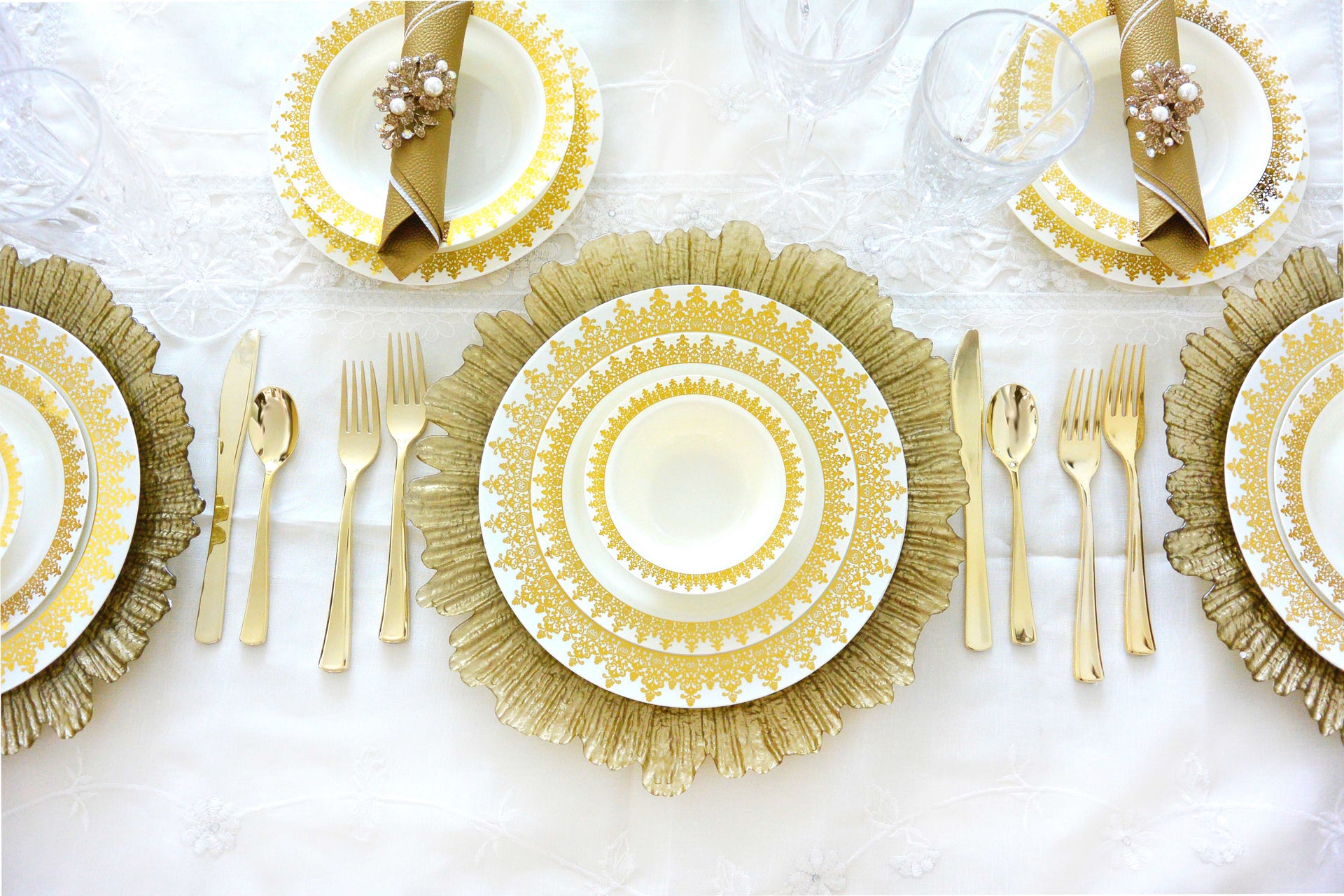 Tips to Throw a Fabulous Party Without Breaking Your Budget
Do you love to invite your favorite people to your place and turn it into a perfect hang zone for you and your guests? But your budget doesn't allow you? Or throwing a party that entertains your guests throwout the night might put holes in your pocket. 
Guess what? We have curated a list of things & hacks to help you throw a perfect party without breaking your budget. Read on to discover helpful tips and tricks for your next party.
We love parties with a personal stamp, just the ones that will give us the title of the best host. If you have decided to have a party in the next period, you must have found yourself panicking on the Internet and leafing through magazines for ideas and inspiration. Pause for a moment and follow some practical tips and ideas we have to suggest. 
You need a plan, whether it's a relaxed brunch with friends, lunch or dinner for an engagement, birthday, or family holiday celebration. Start with a menu plan, shopping list, and guest list. Next, list everything you need to buy, starting from groceries, through drinks to small items for decoration such as napkins, straws, balloons, etc. Along with the list of names, compile a seating schedule that will make it even easier for you to set the table and then arrange the guests when they arrive.
Work on Guestlist
First, you need to work on your guests' list as every arrangement you will be going for the party will depend on the number of guests you have invited. 
There's no hard and fast rule about inviting your whole class to your party. Double-check your guest list and try to minimize the people till it suits your budget because quality will be the foremost concern of your guest, not the quantity. 
Budget Theme
Every party demands a specific theme to turn it into a different world from the outside. But before spending a hefty amount on a theme, think twice and act wisely. Here's a pro tip; try utilizing the old party supplies and decorations pieces you bought before.
Just because your kid is insisting on buying a batman theme doesn't mean you will have to buy every new gear for it. So check twice - you might have the resemble decorations you can utilize to dress up your house. 
Table Decor
Your table will be the center of attention. That's why it needs to have a polished and aesthetic look. However, decorating it with modern and fancy party supplies might upset your budget. So be creative with the table decor. 
Being creative can save you some extra bucks that you can save or spend on other party arrangements. For example, you can create beautiful & attractive centerpieces for your table all by yourself. 
There are lots of different tutorials available that you watch and learn to create impressive centerpieces and a lot more. 
Best Cheap Dinnerware Set
Fancy ceramics and china dinnerware sets are way too expensive because of their difficult production process. However, using fancy plastic dinnerware sets is affordable to any budget.
If you are on a budget and want fancy china-like dinnerware sets, disposable dinnerware sets are the best solution to your problem.
Smarty had a party offers a wide range of high-quality plastic dinnerware affordable to any budget. Look around to get elegant china-like dinnerware sets and a lot more for your next party. 
Be Creative With Lightning
The perfect lighting will set the tone of your party and will turn it into a completely new place. In addition, using different lights and getting creative will allow you to spend less on other party supplies.
Moreover, even if you are not on a budget, playing with lights to set your party tone is what the expert suggests.
Party Food 
Things are much easier if you have opted for brunch or a relaxed house party. It is best to opt for a buffet. At parties like this, everything is in mini bites. You can create a buffet for bruschettas, mini donuts, and snacks. The basis of the brunch menu is bruschettas made of fresh French bread, toasted or not, and salty crackers. The rest comes down to extras. Several kinds of cheese and cured meat products, as well as fresh fruits such as strawberries, raspberries, or grapes, would be lovely to find on the table. Add chocolate, honey, and neutral sour cream for gourmets. 
If you have decided on a complete "sweet table," you should try harder. Fry tiny donuts and pancakes, and then arrange the fillings on the table to fill them. Chocolate and colorful crumbs, fruit, whipped cream, ground biscuits, nuts, etc. Popcorn is an excellent addition to any relaxed party. For extra comfort, you can cover them with melted chocolate or butter, even tomato sauce and oregano for pizza flavor. The good side of these parties is that you can improvise and experiment with flavors. 
How to Throw an Affordable Tea Party
And the afternoon tea party is a party in a way. Spend time with your favorite people, talk and enjoy sips of a delicious drink together. Play light music, just enough to be heard, and don't mind talking. Bring out the best porcelain and a box with several types of tea. Don't forget the spices, sugar and honey, lemon, orange, and lime, and the fun begins! 
Organization and multitasking are critical to successful entertainment, so you must focus on multiple sides. For example, while something is baking, you can chop the toppings for another dish, stir in the dessert filling or set the table. That is perhaps the most exciting part, except for fun, of course. 
After the basics, plates, and cutlery, start with decoration. A large bouquet of fresh flowers in the middle is always a good choice, and you can place some small flowers or a mini bouquet for each guest with cutlery or a napkin and menu. Gifts are an excellent sign of attention for your guests. Put a chocolate bar and a thank you card in a small box or paper bag for coming. You are allowed a little experimentation if you do not want to blindly follow the rules. You can tie the cutlery, spoon, fork, and knife together with a decorative ribbon or lace and put it on a plate while you will put the other utensils on the side. Arrange the table as you wish, and sprinkle it with petals or decorative stones to the extent that guests will be able to eat unhindered.