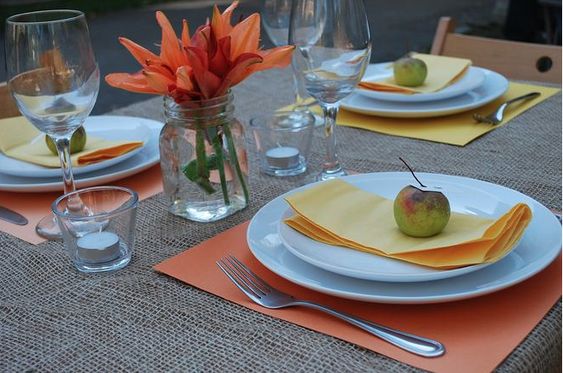 Tips to Host Yom Kippur Celebration
Yom Kippur celebration has religious as well as traditional backgrounds. The historical roots are pretty deep, and so is the involvement of the family members in celebrating Yom Kippur.
To make your Yom Kippur celebrations more pronounced and enjoyable, we've covered you with some epic tips and offers to let you enjoy every moment.
Having Brunch Foods
It has been a practice for years that brunch foods are eaten for breakfast. Maybe this is why it's been a tradition for years because brunch foods are pretty easy on the stomach. Banana Pancakes, French Toast Bake, and Vegan French Toast are a few of the most popular brunch foods you can include in your Yom Kippur celebration.
Your goal should be to include anything light on the stomach - otherwise, you will feel nausea. In addition, you should include a healthy diet in your daily routine for that instant energy boost.
Avoid Caffeine Intake
To prepare yourself for the Yom Kippur fasting, you need to adopt a few short-term routines to familiarize your body with it. First of all, cut off your caffeine intake. No matter what the source is, you need to cut off your caffeine intake to prevent yourself from headaches.
Stop getting caffeine a week before the Yom Kippur starts. Moreover, avoid alcohol consumption as well.
Stay Hydrated
It's just common sense to keep your body hydrated. Your body won't get dehydrated while fasting. So you don't have to chug down a bottle of water right before fasting; you just have to keep your body hydrated throughout the day.
Avoid Spicy and Salty Food
While hosting a Yom Kippur celebration, you must ensure that your table doesn't hold too much spicy or salty food. It would make you thirstier while you fast. Avoid having salty or spicy food right before fasting. You can have a spicy meal a couple of hours before you fast. This way, you will have enough time to do something for your thirst.
Don't Overeat
Filling your stomach up before the fasting hours is not a healthy idea. Instead, you can eat in moderation. Ensure you're taking enough proteins, carbs, and other nutrients to keep your body healthy. You can go with the chicken because it's easy to digest.
Overeating isn't going to do any good to you. You'd eventually feel dehydrated, and your thirst will rise because your body will demand water to digest. So, eating in moderation is the best way to prepare for fasting.
Yom Kippur Dinnerware
We have a lot to offer to make your Yom Kippur celebrations more enjoyable. Our plastic party dinnerware comes in different colors and shapes with stunning designs. Our elegant plasticware items would make your Yom Kippur celebration more convenient than ever.
Our dinnerware items include disposable party plates, disposable flatware, elegant plastic drinkware, and disposable plastic serving ware. Our products are disposable, so you won't have to worry about doing the dishes after the celebration. We also offer easy-on-pocket value set offers for you to try.
Yom Kippur Kugel Recipe
Kugel, in the traditional way.
Kugel is a traditional casserole with noodles that can be prepared in a million ways (with spinach, caramelized onions, potatoes, apples, etc.). And if you overdo it and do more than you need to, you won't go wrong because it always tastes better the next day.
Kugel for the Road
If you are going to someone for dinner and want to bring a genuinely traditional ball in the holiday spirit, then these ball cookies are the right thing to do! Streusel with nut almonds keeps the cartilage on top while the middle remains creamy.
Ingredients: 
Almond Streusel Topping: 
1/2 cup all-purpose flour  

1/2 cup packed light brown sugar  

Kosher salt 

8- tablespoons (1 stick) unsalted butter, melted and cooled  

1 cup sliced almonds  
Kugel Muffins
Kosher salt  

One 12-ounce package of medium egg noodles  

1 1/3 cups all-purpose flour (see Cook's Note)  

1- teaspoon baking powder  

8 ounces cream cheese, at room temperature  

3/4 cup packed light brown sugar  

1/2 cup heavy cream  

1/2 cup sour cream  

1- tablespoon pure vanilla extract  

2- large eggs plus 2- yolks  

Zest and juice of 1 orange 
Directions: 
For the almond streusel topping: Stir together the flour, brown sugar, and 1/4 teaspoon salt in a medium bowl. Add the butter and stir until incorporated. Stir in the almonds and squeeze the mixture together to form clumps. Set the streusel aside. 

For the kugel muffins: Preheat the oven to 350 degrees F. Line two 12-cup muffin pans with paper liners.

Bring a pot of salted water to a boil. Cook the noodles in the boiling water until just al dente. Drain the noodles and run under cold water until cool.  

Meanwhile, stir the flour, baking powder, and 1/2 teaspoon salt in a small bowl.  

Add the cream cheese, brown sugar, heavy cream, sour cream, vanilla, whole eggs and yolks, and orange zest and juice to a large mixing bowl and beat with an electric mixer on medium-high speed, scraping down the sides of the bowl as needed, until smooth and combined. Add the flour mixture and beat on low speed until just combined. Add the noodles and stir until evenly coated. The batter will be soupy.  

Use a 1/4-cup measure to scoop the batter into the muffin cups, stirring and scooping from the bottom of the bowl to ensure even distribution of noodles among the cups; use fingers or tongs to distribute the noodles if need be. The cups should be nearly filled to the top. Crumble some of the streusels over each cup of batter.  

Bake, rotating the pans halfway through until the muffins are set and the tops are golden brown, about 40 minutes. Cool the muffins in the pans until warm, about 15 minutes. Serve warm as a side dish, or pop the cooled muffins into decorative tins for gifting.