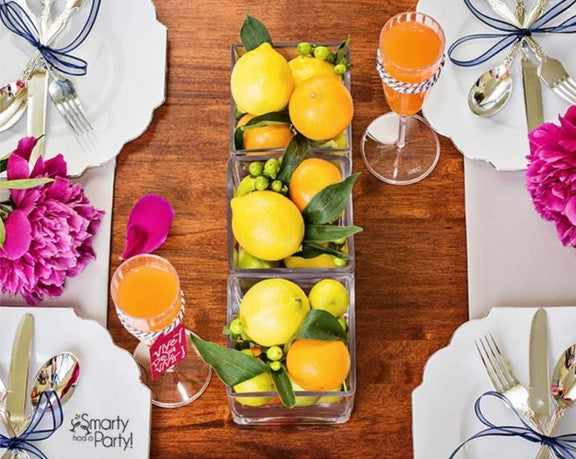 Amazing Ideas for The Best End of Summer Party Ever
So, you want to avail few of the last opportunities left to enjoy the summer party, right?
Summer is more like a hub for some epic and fabulous parties. There are many amazing things that you can try to enjoy in the summer. There is plenty of reason to invite your loved ones to an epic party, from welcoming summer parties to the 4th of July and Independence Day and Labor Day celebrations.
We're here with some fantastic ideas for the best end-of-summer party that you'd ever never.
Choosing a Perfect Place
End of Summer parties are mostly celebrated outdoor, and believe it or not - it's a great way to build some epic memories. The winter is mostly unbearably cold, and outdoor parties are not just an option, so why not enjoy one last outdoor summer party?
Many options are available, like camping on a nearby mountain or celebrating a beach party. Make sure you're choosing a location that's accessible to all your guests. For example, a nearby river, countryside farmhouse, or some hilly areas nearby would be a great choice.
The primary purpose of throwing an outdoor party is to enjoy the last summer vibes with your loved ones.  
Decorating the Venue
You shouldn't worry much about decorating the venue except for a few things like your table setting and related stuff. However, you should focus more on choosing the venue (that we just mentioned). Choose a place which you won't have to decorate much. For example, a farmhouse or a bohemian party setting would be an idea.
You can choose a specific theme and follow it. You can simply just go with the fancy dinnerware sets instead of bringing décor items - it would save you a lot of space along the way.
A Perfect Dinner Set
Finding a perfect dinner set for your outdoor parties is a task that requires a lot of your involvement. For outdoors, it's always better to bring disposable dinnerware set to keep things hassle-free.
You can quickly bring your disposable plates, plastic flatware sets, and elegant disposable drinkware to any destination because these items are lightweight and easy to carry.
We offer a complete range of disposable serving tableware for your parties to go smoothly. Our plastic serving flatware and utensils comes in different designs and colors to allow you to choose whatever design or color blends well with your overall party theme.
Some Activities
Since the summer will end, arranging for some outdoor games would be a great idea. Especially if you're expecting some kids over the party, you can plan for some interactive party games that children and adults enjoy. Tug-of-war and Back Draw are just two of the most common and fun play games at parties. 
There are thousands of party games that you can find on social media. In addition, most viral videos feature such epic and unique party games.
You can also bring something to play your favorite tunes. If someone knows how to play the guitar, a short jamming session would be a great idea to get those vibes in the air. 
Outdoor Party 
Prepare an unforgettable summer party Warm summer nights, a good team of friends, and a little effort are all necessary conditions for an outdoor party to be fantastic! Summer is the right time to organize a party at a specific location that everyone will remember and give you the title of the best host. Does dancing to summer hits, drinking your favorite drinks, and enjoying delicious snacks in the open-air sound good? 
Pool Party 
Jump into water adventures. You are fortunate if a built-in pool has found a place in your yard or you have space to install an above-ground pool. The area around your house is an ideal location for an unforgettable summer party, and for this atmosphere, you need a little effort and a few tricks to make everything go well. 
When organizing a pool party, you should think about several items: space decoration, music, food, and drinks for the guests. First, the area around the pool should be adequately lit and secured. If you do not have intense yard light, opt for decorative lighting that you will stretch safely from the pool and create an atmosphere that everyone will enjoy. Next, complete the yard with the just mentioned lighting, but also with colorful balloons and other decorative details. Finally, we suggest setting up two tables for serving - sweet and savory. 
Choose food that is not too strong and can be eaten in just a few bites so that guests can serve delicious savory and sweet specialties with light chatter. A unique mix consists of 12 traditional grandmothers donuts filled with irresistible meat specialties and other aromatic additions. This excellent combination will awaken all your senses. Next to the salt table, place the so-called sweet table, which will also be a unique decorative detail and satisfy the sweet appetites of guests. When it comes to summer fun by the pool, we are sure that the guests will not sit at the table and eat, and tiny sweet treats are the best way to contribute to the maximum enjoyment of dear people. 
Since the outdoor party is organized during the year's hottest days, let your choice be fresh summer flavors. Our range includes several types of irresistible donuts with the addition of fresh fruit, which is the right choice for a warm summer evening by the pool. We suggest that you choose larger packages of sweets for the sweet table so that all guests have the opportunity to sweeten up. Just for occasions such as gatherings of friends, we have created various combinations of donuts that will satisfy the appetites of all gourmets. In our assortment, there is a favorite grandmother mix for many. In addition to creamy donuts with pistachio paste and nougat cream, you also get fresh strawberries in chocolate. You can also choose a classic strawberry mix or a donut mix with raspberry jam.
Whichever combination your choice falls on - we're sure you won't go wrong!