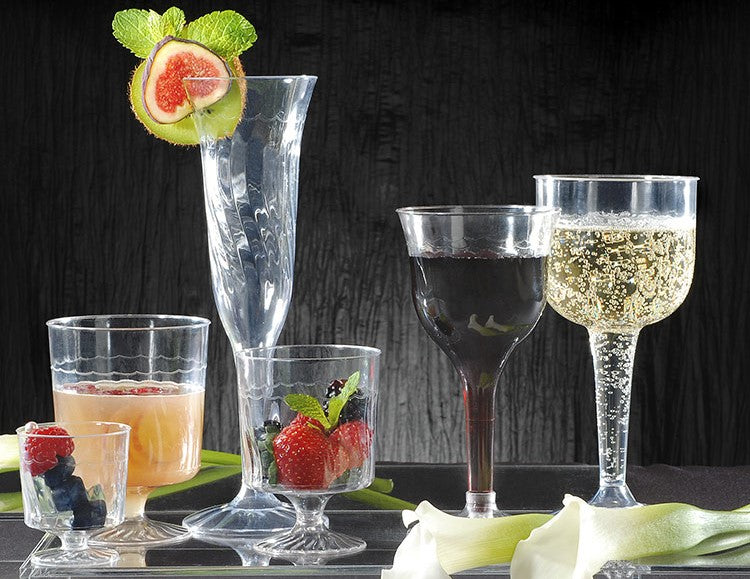 Tips on How to Properly Store Your Drinkware
Storage of drinkware is essential to prevent breakage and destruction. Cracks on them can lead to cuts and other injuries. On the other hand, your favorite drinking glasses, cups, and utensils can last forever with proper storage.
Glassware is not something you can roughly put in the cabinet and purchase a new one every week. They are pretty expensive and demand to be taken good care of to serve their purpose for a long time.
Knowing how to use and store your glassware can help keep your kitchen organized and stay on budget. A well-maintained kitchen is the only thing that keeps you happy while cooking. In addition, it tells an outsider a lot about how good you are at housekeeping and placing utensils correctly. Let us tell you some efficient ways to store your drinkware properly and protect them from damage and breakage.
Right Placement for Drinkware
Drinkware can be stored on a closed or an open shelf, but the main thing is that the place should be clean and dry. Damp conditions may cause your glasses to accumulate dust and contaminants, which you want to avoid at best.
We shall discuss what measures you should take while storing the glassware on open or closed shelves, but first, let's settle the debate: what's better in both the options; storing on the open or closed shelf? The thing about open shelves is that the drinkware would be at risk of accumulating dirt and dust. However, if you use them regularly and wash them before using them, you can store them in the open on a rack. The drinkware you only use on special occasions or not regularly can be placed on a closet shelf to prevent them from getting dirty. Make sure the cabinet should be all dry and clean.
Rim Up or Down?
Another argument among the organizers remains whether to place the drinkware with its rim side up or down. Well, it depends on several factors. Some glasses have a delicate rim, so they should not be placed upside down because it can damage the edge. You can place the glasses upside down on the racks outside, but if the glasses are delicate and you have kids in the house, don't attempt to display them on the shelf. On the other hand, if the material is robust and sturdy, placing them upside down is no problem.
There are probably glasses for everyday use in every home and "fancy" glasses. There are several differences in their storage. Simple glasses should be stored in a way that is safe and affordable. If you don't pay attention, your lips will be easily cut with cut glass or porcelain. The most sensitive parts of the glasses are the rim, the handle of the wine glass, and the thin handles on the cups. There is some doubt whether drinkware is best stored right-handed or upside down. Storage with the right side up will better protect the rim.
On the other hand, storing drinkware upside down helps prevent dust and germs from being swallowed. Both methods are correct. It all depends on whether you keep those glasses in a closed cupboard or on open shelves. Everyday drinkware can be stored with the right side facing up, but on open shelves, they must be stored with the edges facing downwards to prevent the accumulation of dirt.
This is, of course, not the case with disposable plastic glasses. You can stack disposable cups any way you want without fear of them breaking.
Space Saving Hacks
The key to storing drinkware like a pro is taking up as little space as possible. You can buy glassware organizers and put them in the cabinet. You can place them above and below the rack, and you will be able to make some space for other utensils.
Storing and correctly placing drinkware depends a lot on its material as well. We have the most durable plastic champagne glasses and fancy plastic tumblers to cover all your needs. We have also got disposable party drinkware that helps you avoid the drill of storing drinkware. On special occasions when you have many guests at your place, use our fancy disposable wine goblets to not have to wash this many glasses after use.
If you are stuck with free space, ordinary wine glasses or other cheap glassware can be stored upside down using a hanging shelf. The advantage is that they free up space in the closet, and you get more free space. If you are a big wine lover and use these glasses often, you will want them at your fingertips. However, your expensive drinkware is better placed in a cupboard with a glass opening; it will look excellent and safer.
Packing
If for any reason you have to pack your drinkware, then first wash and dry each piece, and wrap it in the paper for cushioning. The best way is to use bubble wrap to prevent breakage. Find a cardboard box, and before you put the drinkware in the box, add some paper or bubble wrap to the bottom and sides for extra filling. Never overfill the box. Leave enough space so that they do not collide with each other. Cups and glasses should always be kept with the rim facing up when packed in boxes. When you have finished loading, be sure to mark on the box that it is fragile and do not stack any other packages on it.
If you only use your wine glasses for the holidays, you can pack them in a lined case, especially for storing wine glasses. What you must not allow is your wine glasses to end up under a box of books.
If you follow these tips, your drinkware will last for many generations and be a beautiful family heirloom!