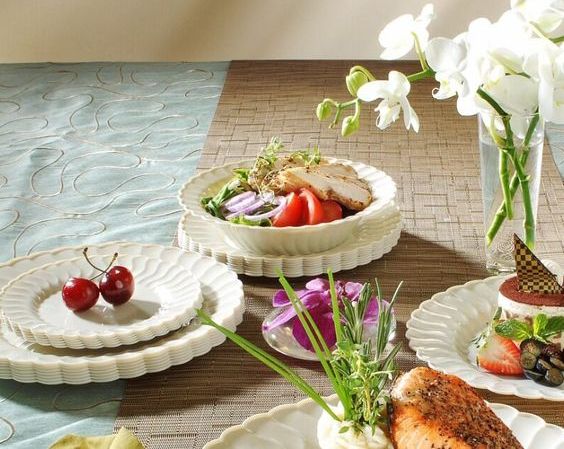 Tips for Successful Spring Banquet
A banquet is a formal feast or meal for numerous people, including your family, friends, colleagues, and everyone you love! We all know how exciting it is to attend a banquet because we reinforce our social bonds while having a great dinner. 
With flowers blooming vibrantly and a cool breeze giving you all the freshness you need to feel the season, have a fun-filled banquet for your friends. Give your guests a reason to get entertained. Spring banquet is a chance to get dressed up and celebrate the refreshing season of the year.
Here are a few tips and tricks for you to host a successful spring banquet.
Managing a Banquet Budget
While planning for a Banquet, managing the budget is quite crucial. You need to know how to get done with things you have in store, rather than asking for a loan every time you decide to host an event. You have to allocate most of your budget to the following three areas: the venue, catering, drinks, and entertainment.
Other than these, you need to consider things like the decoration of the hall, event management, hospitality staff, etc. If you don't want things to manage yourself and budget is something that's not your primary concern, hiring an event planner would be a great choice. It does make your Banquet settings hassle-free.
In the beginning, note down how much money you will need for all of the above-mentioned things. Then, distribute your budget to each of the different areas.
Choose a Perfect Banquet Hall
The first and foremost thing to be done is to choose a perfect hall for hosting the banquet. A lovely venue is all that is needed for a wonderful event. Following are certain aspects you should keep in mind while looking for a perfect banquet hall.   
Estimate the number of guests you are expecting at the dinner and plan for a few extra individuals. Your family and friends could bring another person or a kid with them. That's why leave room for a few extra guests.
Also, consider the element of privacy because you need to make your guests feel comfortable. You can have an idea by visiting multiple banquet halls within your vicinity and seeing which one fits perfectly with your requirements.
Lighting is another fundamental part of an event. It sets the mood for any party and brings those amazing vibes. If the function is on a sunny day, leave enough room for natural light to come in. At night, make sure that the hall is fully lit, and the lighting is not dim for those amazing snapshots of the event. 
The Banquet's Theme
The theme of any event highly influences the dress code, the venue, and the type of food or drinks you're offering. The event theme must also align with the style of decoration of the hall so that it gives a mesmerizing look. Here are some popular themes you can follow for a spring banquet.
· Medieval Banquet
· Halloween
· Alice in Wonderland
· Celebrity/Hollywood
· 1920s Prohibition
Other than the above-mentioned themes, you can also choose to have themes that are more inclined towards formal settings. They look captivating, and there are plenty of formal themes that can make your settings eye-pleasing.
Food That Makes The World Go Round
Food is the only thing at events that your guests remember for ages. Include a lot of different food items in your menu, keeping in mind those who follow a special diet pattern. 
You can outsource any external catering company, and if you want to serve lunch/dinner in fancy disposable plastic bowls, then you must shop from our website that offers fancy disposable plastic bowls for parties, and you will never disappoint. Our fancy bowls will attract the attention of your guests. We have another option for you to have pretty beautiful serving bowls for parties.
Having eco-friendly bowls would be great. We offer a variety of designs and subtle colors that would look lovely on the table.
The Banquet Dress Code
If all the guests adhere to a specific dress code, it would create a very nice impact in the pictures as well. The same dress code enhances the overall atmosphere of the occasion, and guests enjoy it a lot more.
You can maintain both a formal and informal look for the dress code. Make sure that guests don't arrive under or overdressed. The dress color must match up with the whole theme and decoration of the hall.
The Entertainment Giggles
Any event without entertainment will go to waste because your guests want to be entertained at the parties. We have gathered a 
few entertainment ideas for you to try. 
Standup comedy will be the showstopper. Live music, circus acts, photobooths, arranging the fortune-tellers, and a live bonfire outside the hall will be the things to recall even after years.
Entertainment must be in line-up with the overall theme so that it will not obstruct the flow of the occasion.
Dos and Don'ts of a Spring Banquet
From deciding the venue to serving the bowls, the alignment among the themes will look so catchy. The overall ambiance of the banquet must give a classy and stylish look.
To send the invitation to your guests early so that they can manage arriving, with their busy schedules, do book the banquet hall in time. Must read the cancellation policies. Don't leave this task for the last hour.
The banquet's theme must be properly defined before time so that things don't get messed up at the end. Don't forget to decorate the hall before the arrival of guests. As for a spring banquet, the color scheme must be bright and elegant.
Do entertain your guests. Don't forget to add music and photography.
Good food is a key to a good mood. Provide your guests with a menu beforehand. Make sure that the menu is compatible with the food choices of all your guests.
Since people with diabetes or allergy avoid eating certain foods and drinks, you must add fresh and seasonal food items to the menu.
The seating arrangement must be very comfortable for your guests, so they can have long-lasting gossip in peace!
Last but not least, watch the weather forecast for the day of the event. Weather sometimes badly impacts outdoor events. Excessive heat or rain can be a hindrance to a successful banquet.