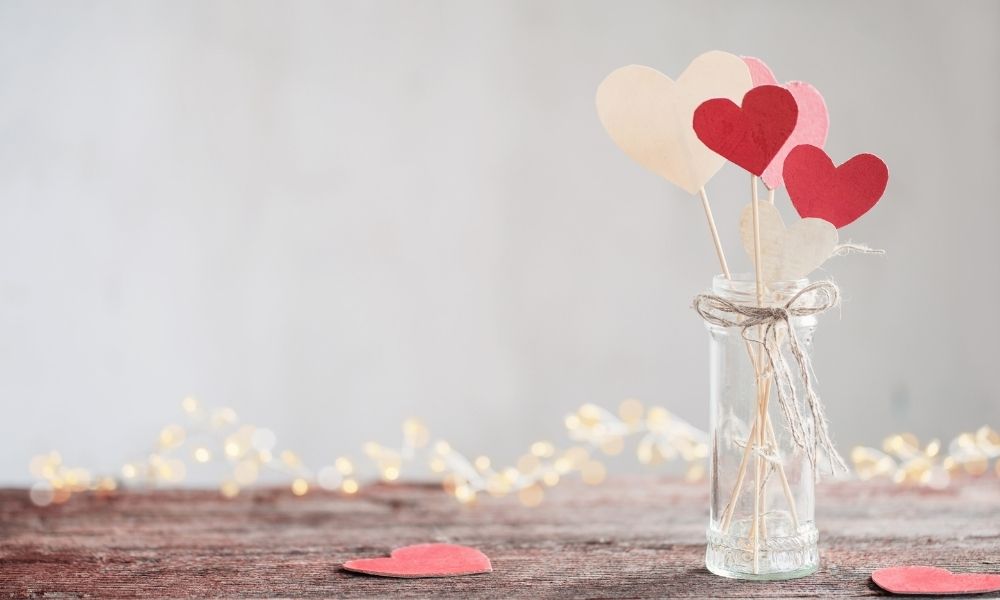 Tips for Hosting a Galentine's Day Party
Whether you constantly find yourself single on Valentine's Day or want to show some love to your lady friends, you should throw a Galentine's Day extravaganza! For those who don't know, Galentine's Day is from the TV show Parks and Recreation, but it has since become a nationwide phenomenon.
It's a fun way to get together with friends and celebrate what you love about each other, and who doesn't like a good excuse to party? With that in mind, here are some tips for hosting a Galentine's Day party.
Choose the Perfect Theme
You don't have to choose a theme for your party, but it can make your Galentine's event more enjoyable and memorable. For example, you could stick to the source material and host a Leslie Knope-approved brunch or choose something else entirely.
A few fun ideas could be hosting an '80s bash, sleepover party, or a classy wine and cheese social. If you're considering going with the third option, stock up on disposable plastic drinkware, including disposable tumblers, elegant wine glasses, fancy champagne flutes, and plastic party cups to make it easier on yourself when the party is over and it's time to clean up.
The possibilities for your theme are virtually endless as long as you guarantee everyone will have a good time. To help ensure this outcome, you might want to create a poll or text your friends in a group chat to see what they want to do.
Use Stellar Decorating Materials
Using picture-perfect decorations will help set the tone for your party. You can go with classic Valentine's Day materials, such as paper hearts, red and white streamers, and flowers, or you can pick items that go with your theme.
To add cheer to any space, you can't go wrong with banners, balloons, and party lights. You might also want to set up a selfie area to take pictures during the party. Buying balloons that spell out "GALENTINES" or "GIRLS" can be the perfect backdrop for a viral photo opportunity.
Plan Out a Few Games and Activities
Although chatting with your gals is fun, planning a few party games can help keep spirits high throughout the event. One hilarious activity could be to play a rom-com drinking game where you drink for every trope, such as running through an airport, getting a makeover, or running into a random stranger. Other ideas could be taking turns dishing out failed relationship stories or treating each other to mini makeovers.
Overall, Galentine's Day is about having fun and showing appreciation for the ladies in your life. Now that you know a few tips for hosting a Galentine's Day party, it's time to start planning!
Pool Party
Jump on water adventures with your friends and give them an unforgettable summer party as a sign of gratitude! 
If a built-in pool has found a place in your yard, or you have space to install an above-ground pool, you are lucky. The area around your house is an ideal location for an unforgettable summer party, and for this atmosphere, you need a little effort and a few tricks to make everything go well. 
When organizing a pool party, you should consider several items: space decoration, music, food, and drinks for the guests. 
The area around the pool should be adequately lit and secured. If you do not have intense yard light, opt for decorative lighting that you will stretch at a safe distance from the pool and create an atmosphere that everyone will enjoy. Then, complete the yard with the lighting, colorful balloons, and other decorative details. 
We suggest setting up two tables for serving - sweet and savory. 
You should choose food that is not too strong and can be eaten in just a few snacks so guests can serve delicious savory and sweet specialties with light chatter. Next to the sweet table, place the so-called sweet table, which, in addition to satisfying the sweet appetites of guests, will also be a unique decorative detail.
Sweet Pleasure for All Guests 
When it comes to summer fun by the pool, we are sure that the guests will not sit at the table and eat, and tiny sweet treats are the best way to contribute to the maximum enjoyment of dear people. 
Since the outdoor party is organized during the hottest days, let your choice be fresh summer flavors. 
We suggest that you choose larger packages of sweets for the sweet table so that all guests have the opportunity to sweeten up. Just for occasions such as gatherings of friends, various combinations of donuts will satisfy the appetites of all gourmets. 
You can also choose a classic strawberry mix or a donut mix with raspberry jam. Whichever combination your choice falls on - we're sure you won't go wrong!
A Special Cocktail for Special Friends 
Step 1: Choose the right ingredients. Above all, remember that a good cocktail's ingredients should not be chosen randomly. It will all depend on what kind of drink you want to prepare, with or without alcohol. 
Step 2: The bar is the right place for your evening. It can also be an excellent way to attract party guests. Everyone can mix and serve a drink that suits him. In this case, consider categorizing the ingredients according to their category: spirits, on the one hand, fruits on the other, not to mention fizzy drinks. Consider posting a few cocktail recipes in your bar or a notebook to be even more effective.
Sharing Favorite Things
You know those little things you are obsessed with and want everyone to know about? Comfortable camping socks, perfect lipstick, favorite book, etc. Organize the exchange of favorite things with your friends. Let them remind you of this party and this night! It will be a very emotional moment of the evening!