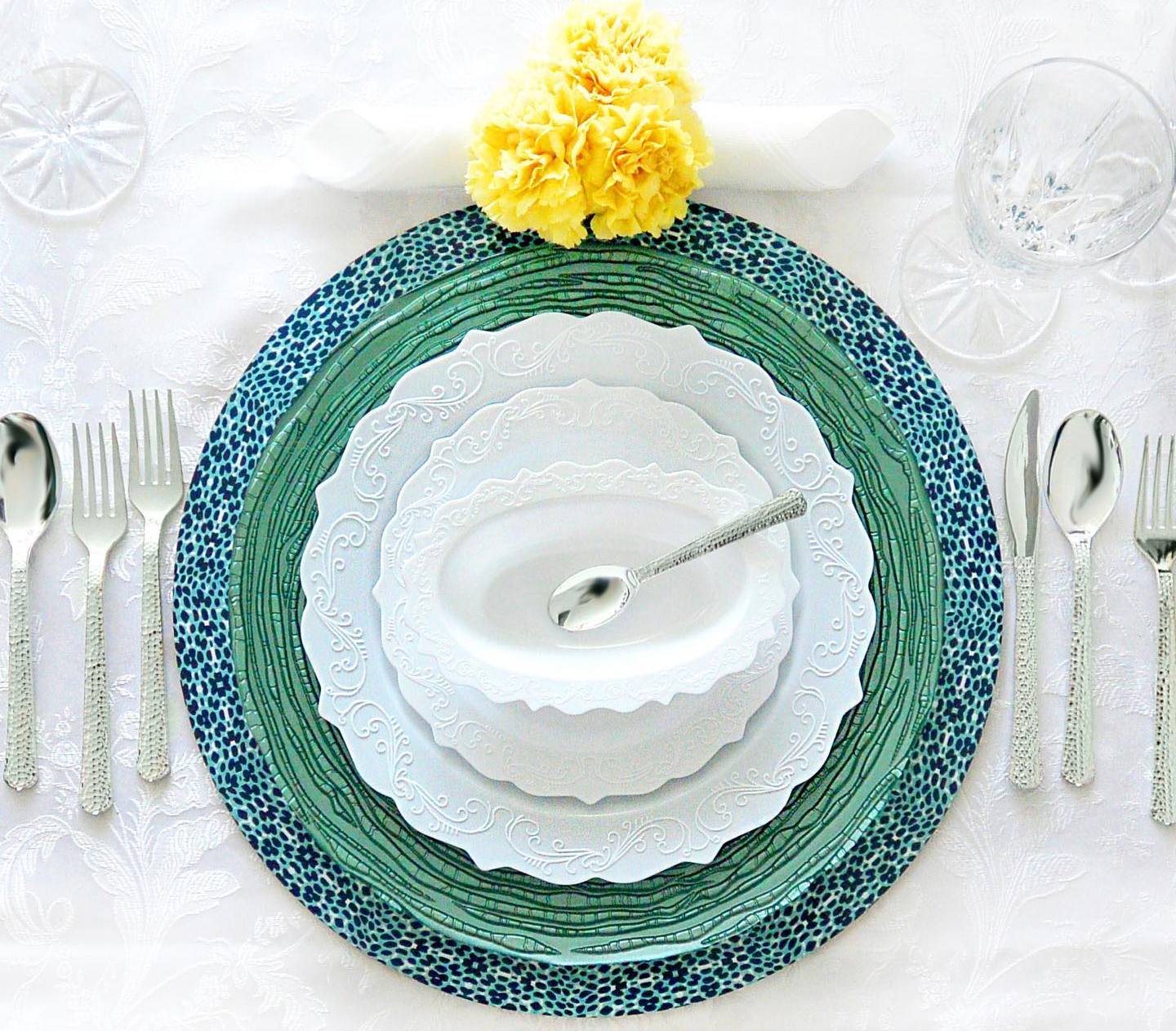 Elegant Party Table Decoration on a Budget
Who says you can't have fun without spending all of your money? You can throw a fun-filled, exciting party that does not need you to break the bank. It is good to fix a budget for everything, especially when you host a party - you should always have a particular amount of money as a limit.
We are here to help you have a fun-filled, exciting party while staying within your budget limit. Following are some ideas for elegant decor that you can easily pull off for any upcoming event.
Arrange Flowers Yourself
Nothing beats a decoration done with flowers. The amount of color they add and the aroma they give to a party table is out of this world, and above all, they are super cheap. You can arrange flowers of different colors and sizes in an old, inexpensive vase and put them on your table. But, of course, it is always better to look for a vase that gives a rustic, vintage look and then pair it up with fresh, bright-colored flowers to get that perfect combination.
Make a Eucalyptus Foliage
Adding green accents to your party table is another inexpensive yet chic decor you can make yourself. All you need is some eucalyptus and an old vase that you already have around in the house. If you don't have a vase, you can use a clear pitcher or a tall glass to do the job.
Add Some Color
A vibrant party table is fun and bold; the best thing is that it never gets old. You can add colors to a party table with flowers, tablecloths, and tableware. At Smarty, our disposable plastic party plates are available in a wide range of colors that are perfect for providing a minimalist and vibrant party table look.
Showcase the Food
Do you know that you can use the food on your party table to change its overall look? Yes, if you can learn a few basics of plating the food right and presenting it, you can give your party tables a makeover. Get our tableware to serve your food and place it elegantly on your table.
It would be the only thing you would need if you could manage to decorate your table with a buffet.
Steamed, colorful, and modern!
Use an Elegant Tableware as Decor
All of your efforts are useless if you don't have an elegant set of tableware to adorn your tables with. This does not mean that you have to waste a considerable amount of money on tableware. The tableware market is full of options, but the prices are very high, which calls for some chic plastic plates on a budget. That is precisely what you get served at Smarty Had A Party.
We have a wide range of affordable plastic dinner plates that ravish your party tables. Moreover, our plastic vintage dinner plates give that perfect look to your party tables, making them look extravagant.
Dining and Glass Service
Plates: You don't have to spend a fortune on plates and glasses to create an elegant table look. Plates don't even have to be from the same set. Harmoniously paired plates can look very influential on the table.
Group glasses of water and red and white wine. If you place more glasses for different drinks, you will achieve a more luxurious look.
Creatively set the cutlery. Tie it with decorative ribbon or twine, or place it on a napkin over a plate.
Tablecloths, Coasters, and Napkins
Tablecloths play an essential role in decorating the table. Fortunately, there is a massive selection of modern and affordable tablecloths. In addition, have more blankets of different sizes, colors, and designs in reserve that you can use alone or combine.
Table mats are a modern option instead of a tablecloth, which is especially suitable if you do not want to hide a beautiful table. You can place them on the table, lengthwise or crosswise, so that it serves as a rug for two people sitting opposite each other, or can be placed over a tablecloth.
You can also use circular coasters made of various materials that are wide enough to form a frame around the plate.
Don't skimp on napkins. Cloth napkins are the best choice that gives a more refined look to the table. If, on the other hand, you don't like the idea of ​​washing napkins, buy better quality paper napkins that come in intense colors and exciting patterns.
Candles and Decors
Candles deserve special attention because they provide a pleasant, romantic, festive atmosphere. For an even more substantial effect, place them next to shiny dishes or objects reflecting light. Use odorless candles so that they do not mix with the aroma of food.
The good thing is that you can save a lot on their decoration!
What people around the world are doing en masse is creating candles on their own. And for that reason, we recommend you to try this DIY project and enrich your collection with these beautiful decorative items.
You need:
- one lemon
- remnants of old candles (preferably white)
- one wax color (optional)
- Candlewick
- two staples. 
Procedure:
Cut the lemon in half lengthwise and use a toothpick and a small knife to clean the inside until only the rind remains. Depending on how strong the color you want your candle to take, peel off the wax paint.
Put the remains of candles and previously peeled wax paint in a fireproof bowl, then leave the bowl in the microwave oven until the wax melts. If the color does not blend well, stir the wax with a spoon.
Wrap part of the candle wick around the stapler and leave it on the bottom of the lemon peel (the stapler will serve as a weight), then pour the wax into both halves to the top. Make sure the wick is upright always, and as a last resort, use toothpicks to secure it. After the wax hardens, you can decorate the resulting candles with sequins or other decorations.
Bonus tip:
If you do not have the remains of old candles (or all the remains you already have been painted in bright colors) and you are not able to find a wick for candles, you can simply buy a few white candles in a nearby store. The preparation process is essentially the same, except that you will put whole candles together with wax paints in a fireproof bowl. Once everything is completely dissolved, you can pull out the wick with a fork and use it as new.
Let our ideas for arranging a table inspire you so that the next gathering with family or friends will be remembered. Be brave, leave a personal mark, and you will not go wrong.