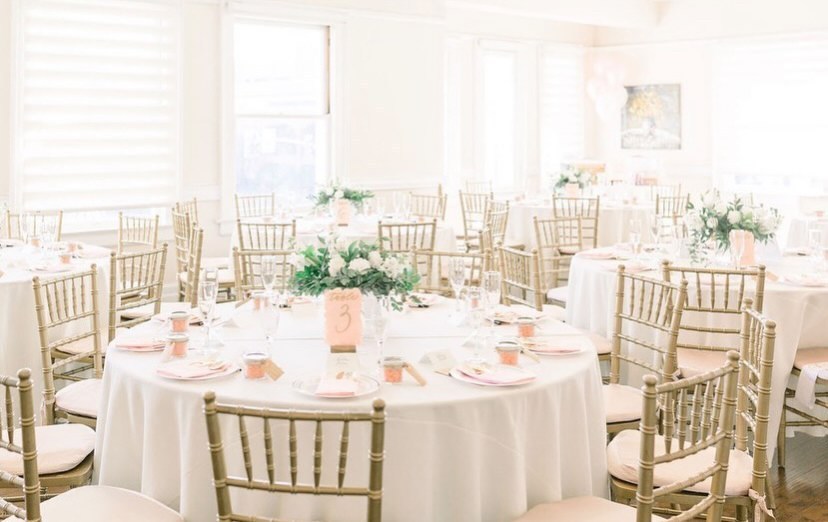 Popular and Unique Wedding Decor Styles
Weddings are a big day for couples getting hitched, which should be as they enter a new phase of life. Such a day should be celebrated and cherished to its fullest to make it mesmerizing, remarkable, and unforgettable for the rest of their lives. Apart from the traditions and rituals, the wedding theme or wedding decor speaks and carries the values and sentiments that the couple shares. We have curated a list of famous and unique wedding decor styles to make your wedding memorable for you and your loved ones.
Unique Wedding Theme
First things come first, and so does the wedding theme, allowing you to pick other decor elements that will match the wedding theme. After fixing a date and selecting a wedding venue, picking up a wedding theme will keep everything streamlined for you, as many other decor and arrangements are interconnected. Such as bridesmaids' dresses, your table settings, matching napkins, and so on.
There are plenty of wedding themes that make picking the best one daunting. But, for winter weddings, festive decor with aesthetic touches is what will make your big day cherishing and mesmerizing.
Nature and natural greenery are pretty festive. Different florals of your choice and colorful chandlers all over the ceilings and corners will do the job for you. If you are planning an indoor wedding, there's a lot you can do to bring the aesthetic and cozy vibes via your wedding decor.
Moreover, you discover plenty of unique and popular things by surfing the internet and can go with what you and your better half will love.
Mesmerizing and Creative Wedding Decor
Being creative with the decoration is a way to make everything put together in the scene unless you hate mixing and matching decor though it's very famous. So unleash your creative skills and let the decorating begin with what your heart says.
For example, the groom can wear a custom coat with the personal photographer of the bride to express his ultimate love for his girl. 
Creative guest cards will add the finishing touches to your wedding. Create your guest cards with their names, or get them printed if you don't have enough time.
To make your big day unforgettable, right after completing the vows to spend the rest of your life with each other, getting a tattoo on a wedding site will make your wedding talk of the town.
Elegant and Modern Table Decor
Table decor at the wedding is as important as your favorite theme. After all, your table is where your guests would sit and spend time. To add the finishing touches to your table decor, along with the centerpiece and table runner, fancy wedding tableware plays a crucial role in elevating the decor.
However, we offer a wide range of elegant disposable dinnerware and wedding party supplies that will elevate your table decor. So look around to get the perfect wedding plasticware for your big day.
Wedding Decorations for the WOW Effect
Even the most beautiful wedding dress cannot do without a harmonious pair of shoes and an attractive hairstyle without appropriate make-up. In that respect, even a beautiful wedding space cannot pass without proper decoration. So if you are planning a wedding in a modern style, the ideas we bring you today can help you decorate your wedding space.
Wedding Wallpapers 
If you love flowers and greenery, a wedding wallpaper in the form of a luxurious lush installation is perfect for you. Just imagine how much richer the photos from your wedding will look with you in close-up and the background that serves as the most beautiful canvas. So take flowers you love and choose the shape, theme, and style according to your taste.
Hanging Installations 
A trendy idea for the decor of a wedding space includes hanging installations. It makes the decor float in the air and fills the space with unsurpassed charm. This idea is, above all, efficient because it brings decor into the story while saving space for it on the tables. When making hanging installations, it is possible to use all kinds of flowers, greenery, and the generally popular pampas grass. Small lamps are also a desirable option in terms of hanging installation.
Spectacular Gray-Yellow Wedding Tables Decoration
This year, gray and yellow tones are an absolute hit and can be noticed at every step. The gray-yellow combination is highly effective whether it is interior design, clothing combinations, or shop windows.
For that reason, it is an excellent solution for decorating wedding tables.
The combination of these two colors gives the impression of style with measure. It can freshen up your wedding day with yellow and, at the same time, add an elegant, classic note with the help of gray. Bold enough, vibrant, and neutral, these two colors represent the perfect pair or contrast that inspires.
If you do not want gray and yellow to dominate the space, you can always combine them with neutral shades, such as white, beige, and cream. This way, your wedding decoration will be refined and modern. Earth tones can also soothe the intensity of yellow and gray.
However, if your goal is to achieve a more dramatic effect, the combination of gray-yellow color with darker shades, such as hunting green or navy blue, will be a complete success. This is because dark colors will make the liveliness of yellow even more pronounced, and gray will find its meaning in the whole story.
First, design the theme and style you plan your wedding, because of the shades of gray and yellow depending on it and their combination with other colors. Also, it is always desirable to prefer one of these two colors.
A light gray tablecloth with yellow flowers and napkins will look like a beautiful flower field. Something that is also very impressive is the cutlery in gold or gray tones, as well as plates in attractive yellow or gray shades. The possibilities are endless, and the result is fantastic!