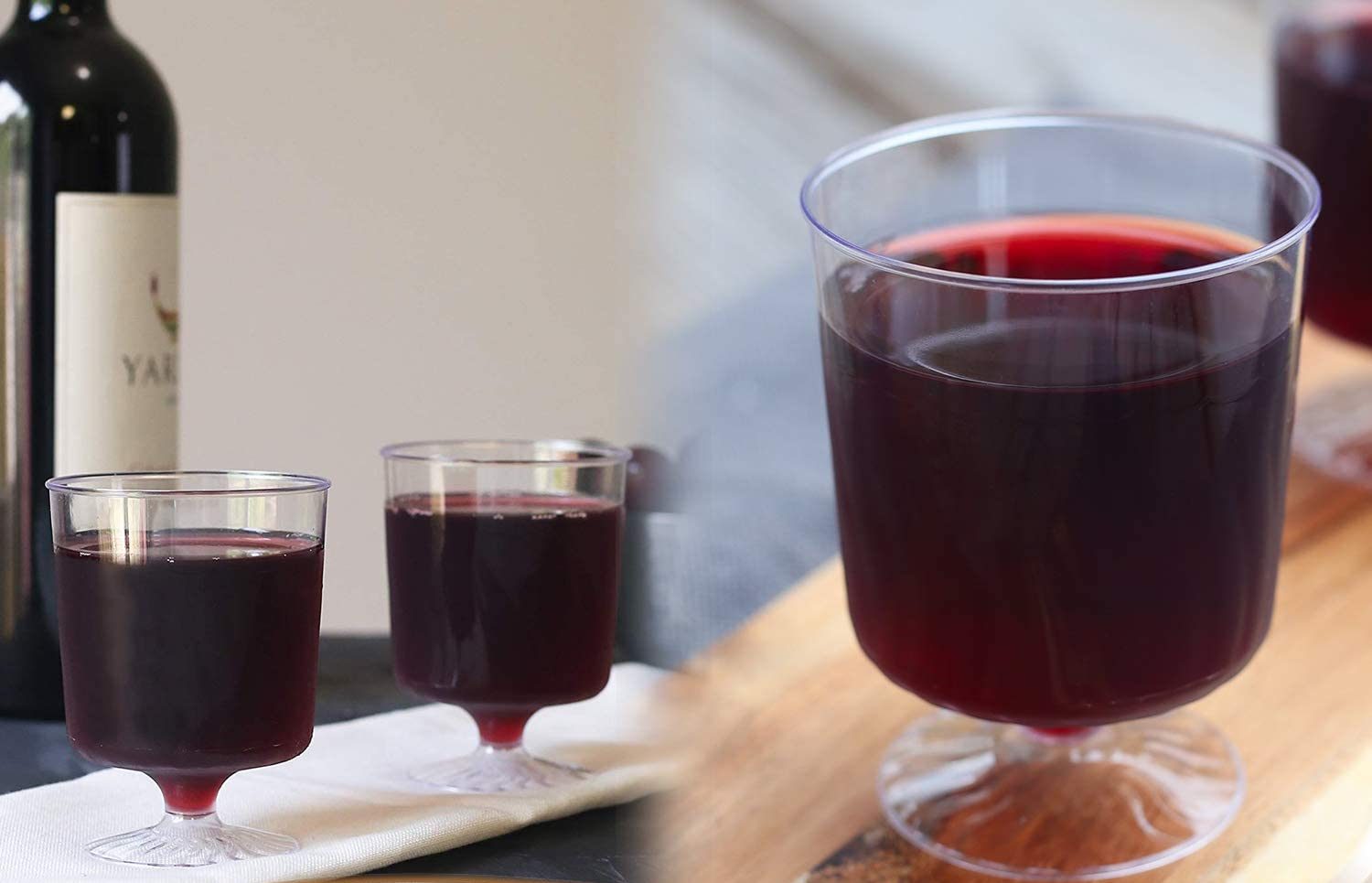 How to Throw an Unforgettable Wine and Cheese Party?
The fall is just around the corner, so why not welcome it with an epic wine and cheese party?
There's some basic knowledge that you should know before throwing a wine and cheese party. Unlike a dinner party, a wine and cheese party requires you to understand which combination would work best for your guests and which won't!
It all depends on the taste, but we found a few combinations to be best and are pretty popular. Moreover, you should focus on other party items to make your overall party feel comfortable.
Invite the Guests You Know
Parties are not supposed to invite your entire college mates, especially when it's wine and cheese parties. Instead, try to invite your close friends to the party who know each other well. You won't have to be a perfectionist - however, if the party is formal, you can focus on making the party feel more professional and decent.
On a lighter note, your guests are the ones who bring the vibe to a party, so make sure you're inviting your close friends who already know each other to build some epic memories.
Focus on the Ambience
Enjoying the wine and cheese party requires a soothing environment. So, you can focus on making your party setting more enjoyable with some light or jazzy music. Since you're not focusing on the main dinner course, you'd have a lot of time to do the preparations.
It's all about creating some epic vibes! Do whatever you think will make your guests feel comfortable. For example, following a colorful theme and decorating your party setting with that theme would be a great idea. Then, you can surprise your guests with decorations. You would probably need a day or two to prepare things, but it's worth it.
Some Common Combos
You can easily find what works well with a specific type of cheese. Here's our list of the best combination of cheese and wine.
Parmesan & Prosecco

Mozzarella & Pinot Grigio

Aged Cheddar & Malbec

Ricotta & Riesling

Goat Cheese & Sauvignon Blanc

Monterey Jack & Merlot

Camembert & Syrah
Arrange Decent Drinkware
Bring disposable drinkware with you if you want to plan an outdoor party. To help you serve with style, we offer fancy plastic wine glasses, disposable wine goblets, and plastic wine carafes.
We recommend our plastic drinkware because you won't have to worry about bringing the glass that may ultimately get destroyed on the way to your destination.
So, with our elegant plastic wine glass, you can make your serving look cool. We offer various designs in every category which you can think of. Moreover, our drinkware items are FDA-approved. So, for your parties, we have got you covered with our unique designs and various shapes.
4 Ways to Pair Wine and Cheese Like Real Gastro Connoisseurs
It is clear that those who love a good bite also love good wine.
1. Stronger Wine with Stronger Cheese - Light Wine with Light Cheese
This is perhaps the most important "rule" we remember. Stronger wines are paired with cheeses with a stronger taste and harder texture, while light wines always go "taste under taste" together with lighter, soft, creamy cheeses. Flavors and textures should follow each other. 
2. Red Wines and Aged Cheeses
The older the cheese, the more pronounced its taste. The texture of cheeses older than one year is harder, the aroma is fuller, and they go perfectly with red wines. White hard cow's cheese, aged Gouda, or hard goat's cheese will especially emphasize the tones of Shiraz or Cabernet Sauvignon.
3. Slices of Cheese with Mold and Spices are Combined with Wines with a Sweet Taste
Cheeses with pronounced aromas and smells are best paired with dessert wines with a fruity, sweet taste. We recommend fluffy rose wines served at a temperature between 12 and 14 degrees, which will perfectly balance the taste of these cheeses. Also, along with aromatic cheeses, we like to serve white, spicy wines such as vermouth. It is only essential that the flavors overlap and complement each other.
4. Sparkling Wines Seduce Young Cheeses
We combine young Malvasia and Chardonnay's pleasant, refreshing taste with young goat and cow cheeses. Clear-bodied white wines with perfectly balanced acids go well with the fattier texture of cheeses, so our gastronomic senses will thank you long after this tasting.
With this prior knowledge, you are ready to welcome guests like a real host!
Bring a Touch of Provence to Your Party
Is there a better style for your party than Provence? Imagine being in a French country house and enjoying their magical wines and cheeses! Then, you decorate your home just like that!
Everyone can bring the atmosphere of Provence into their home. To do this, it is not at all necessary to organize significant repairs or remodeling. It is enough to add recognizable interior details and create the required associations with the help of natural fabrics, natural materials, and light colors with small spots of light shades.
Provence carries the feeling of a hot coast. In this provincial style, they mostly use soothing, pastel tones, as if they were burnt in the sun. The primary colors of the Provence style are soft and gentle.
The shade of dried clay and the rich aqua color also deserve special attention. It is essential to observe this color palette both in the decoration of the walls and in the elements of decoration and textiles. At the same time, the furniture should remain a little lighter. It harmoniously stands out against the background of pastel-colored walls. Scratches, irregularities, and decorative cracks will help create the necessary effect of aging and the impression of surfaces scorched by the southern sun.
Since the French country is a rustic style, natural fabrics prevail in the interior. The decor most often uses cotton, linen, muslin, and wool. Occasionally there are elements of bulky fabrics such as maltase. Textile colors are mostly muted. When creating Provençal comfort, don't ignore floral, striped, and checkered fabrics. To emphasize the Mediterranean line of the Provence style, adding shells and fishing nets to the design is appropriate.
Your French night can begin! Cheers!