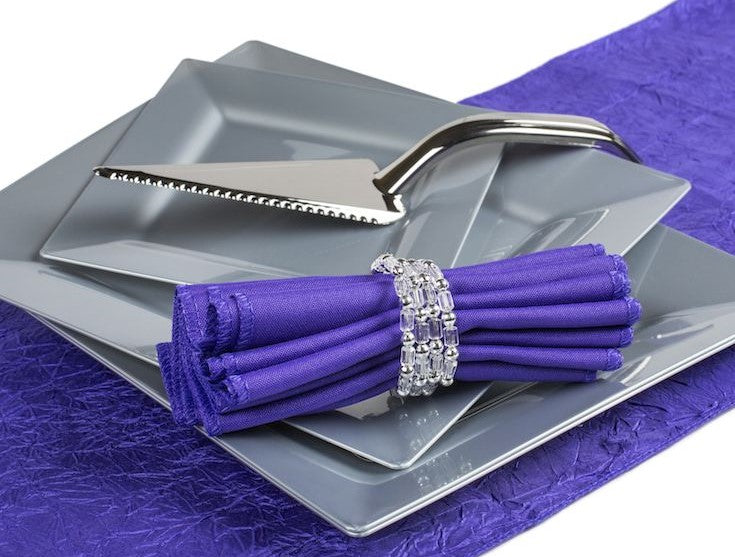 The Ultimate Catering Supplies Checklist
Whether you are planning to throw a casual party or a special one for your VIP guests, catering is one of the necessary parts of the event that you will have to go through. 
Catering isn't just about serving the right food in the right manner, but it's a whole new experience you provide to your guests. Your guests should leave the party with a story to tell people about you to make it the talk of the town and remember it for years. 
Well, throwing a successful party that becomes a successful story, you don't need to be exceptionally professional about it, but you can do it simply by bringing the quality to your arrangements and streamlining them.
With the perfect type of equipment and catering supplies, you can make your guests forget any five-star restaurant dining experience. And that is exactly what this blog is about - we are going to make you master the skills of planning memorable functions. 
We have curated a list of the catering supplies you just need to include on your checklist while planning the event. 
Table Settings Checklist
One of the significant parts of a function is to serve your guests, and this is what most guests wait for to happen. So, choosing an elegant dinnerware set is an essential catering supply that you must need to have when serving the guests. 
An elegant dinnerware should reflect the theme of the event, and, of course, the style you carry in your personality. So, make sure you are being choosy about the dinnerware sets and making sure it cooperates with the decor and theme of the function. 
For the formal events, you might opt for the white vintage dinnerware set, as white is the color most preferred for the formal settings. And, for the informal settings, where you would probably be serving your close friends, you might go for the decorated dinnerware sets or even mix and match them. 
Opt for the "Smarty had a Party" party plates that come in various designs and styles. Choose appropriate partyware for your event and set an elegant tablescape for your guests to make them feel welcome. 
Plates
It's essential to serve the food with the right equipment to provide your guests with a spectacular experience. For instance, for serving the salad - you should have salad plates. Similarly, bowls for serving soup, bread plates, and dessert plates. 
Flatware
Flatware shouldn't be an ordinary thing, as it would be a thing that you would be coming in direct contact with while eating the delicious food. So, make sure the flatware you choose doesn't look only elegant but feels special in your hands, like smarty's fancy plastic flatware. 
Centerpieces
Beautifying your tablescape is as important as other essentials, and without the centerpiece, your table would be missing a focal point. Make sure to have elegant centerpieces that cooperate with the decor and elevate your table's decor. 
Presentation & Decor 
You wouldn't consider this in the catering checklist, but it should be as it helps you serve with style and elegance. Presentation of the food on the table brings aesthetics, sets the mood, and makes the food look delicious to your guests. 
Work on the presentation of the items at your event. For instance, risers are great at highlighting the food at your event. 
They won't only let your guests know what to expect on the menu but also elevate the decor of your event. Similarly, play with the table's cloth and bring a contrasty look between the tableware. 
Beverage Bar Checklist
You definitely would be serving the drinks. It's a party - you can't go without serving drinks, they are everything after having a delicious and heavy meal. Having an elegant set of glasses is a key to uplifting the serving experience of the beverages. 
Stock up on different glass collections according to the beverages you would be serving on the menu. Have wine stem glasses even if you aren't serving the wine - they look quite pretty and provide a great feel while holding them.
Get elegant plastic drinking glasses at the "Smarty had a Party" at your fingertips and your doorstep. Whether you need a casual glass collection or a formal one for an enchanting celebration, we offer everything that you would need to make your event look stunning. 
Here's a list of supplies that you need to include in your checklist to fulfill your guest's thirst at the event:
Glasses for water.

Coffee cups. 

Napkins for the spills. 

Garbage bag. 

Ice tubs to keep the cold beverages at an optimal temperature.
Seating Arrangements
Seating arrangements are essential arrangements that should be made for the convenience of guests. With seating arrangements, you can reflect the theme of your party, like by covering the chairs or sofas with elegant cover. 
Make sure you have comfortable seating arrangements for your guests, so they can relax and indulge in gossip with their mutual friends. 
If you are planning a cocktail party, where most guests would dance and roam around, don't forget the older ones - they can't stand for hours. Have comfortable seating arrangements.
Off-Site Catering Checklist
If you are planning an outdoor function, for instance, in the middle of the national park, you will need to shape your planning and arrangements differently, as each setting needs different equipment. 
When serving off-site, one of the biggest challenges that you will go through; is to serve the food at an optimal temperature, and it should be your top foremost priority, as no one would like to eat dry pizza or BBQ. 
Have a bunch of insulated food carriers to transfer the food while it's warm. Similarly, use the racks to transport the stacks of glasses or use disposable plastic drinking glasses, as they are super durable. 
Clean Up Supplies
You will be serving a large crowd at your function. There are chances when you would need to have immediate clean-up.
For instance, your guests might bump into another one while hitting the dance floor. For such situations, you need to have clean-up supplies to not ruin anyone's experience at your event. 
Place a bunch of baskets in the event's space in the corners or near the beverage station. Otherwise, they will find a place where the trash wouldn't deserve to be.