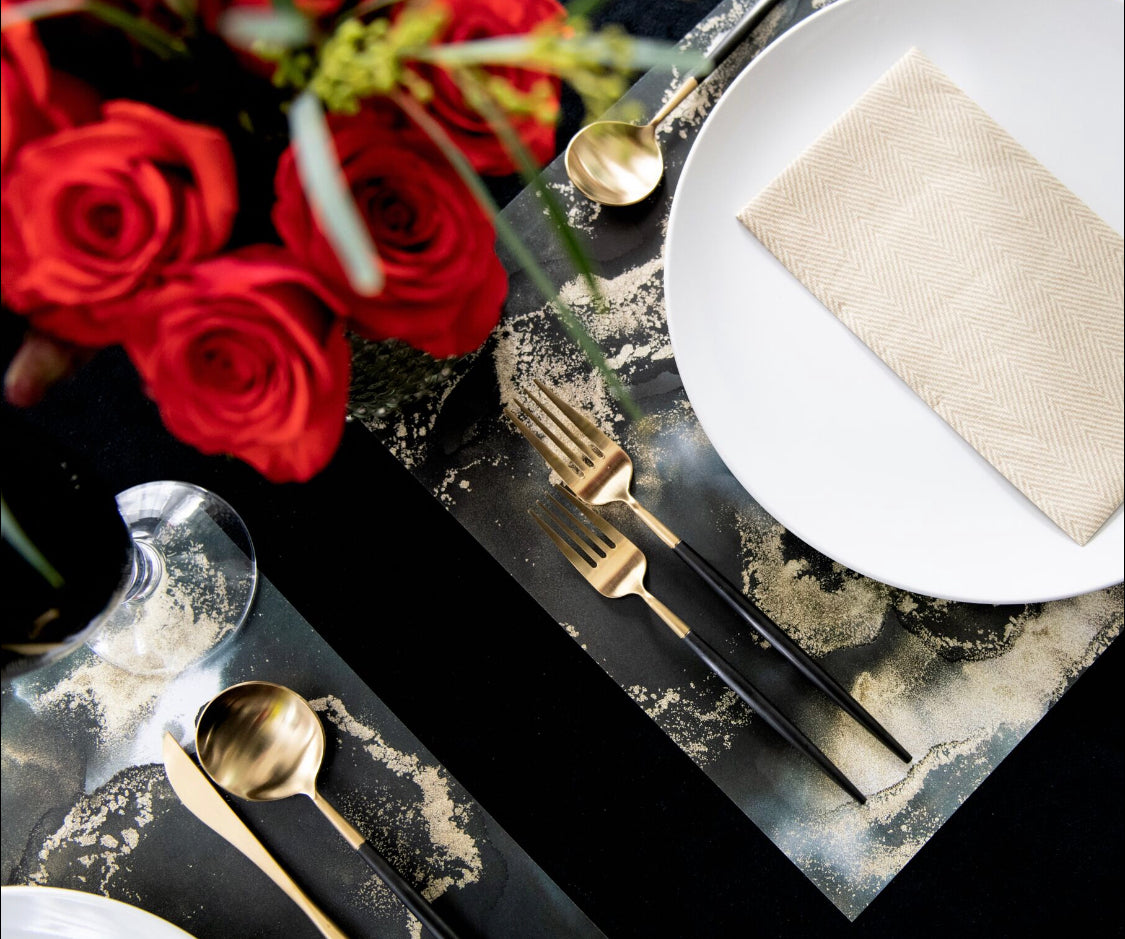 The Stress-Free Guide to Hosting a Dinner Party
Do you love the idea of hosting a dinner party, but the thought of all the preparation and planning overwhelms you? Hosting a dinner party can be a fun and enjoyable experience, but it can also be stressful if you're not adequately prepared. Whether hosting a special occasion, celebrating a holiday, or simply inviting friends over for a night of good food and conversation, you can take a few key steps to ensure your party is stress-free. This blog post will provide a stress-free guide to hosting a dinner party, from planning the menu and decorating the table to preparing the food and entertaining your guests. So, grab a pen and paper, and let's start making your next dinner party one to remember – for all the right reasons!
Planning the Party 
Planning is an essential part of hosting a stress-free dinner party. Taking the time to plan and organize everything beforehand will help ensure that everything runs smoothly on the day of the party. Here are a few tips to get you started:
Setting the date and time: 

Choosing a suitable date and time for your dinner party is crucial. You'll want to ensure that your guests are available and that the timing works well for everyone. In addition, consider their schedules, work commitments, and other social events that may clash with your party.

Determining the guest list:

 Once you've decided on a date and time, it's time to decide who to invite. Consider your guests' personalities and interests to ensure everyone has a good time. Consider any dietary restrictions or preferences when creating your guest list and menu.

Choosing the menu:

 One of the most essential parts of any dinner party is the food. You'll want to select a menu that's delicious and easy to prepare. Consider the number of guests you'll be hosting and plan accordingly. Choose a theme for your party and base your menu around that.

Preparing a shopping list: 

Once you've decided on your menu, it's time to create a shopping list. Ensure you buy all the ingredients needed for each dish and any drinks, snacks, and decorations. You can shop a few days before the party to avoid any last-minute rush.
Setting the Table 
How you set your table can make a huge difference in your dinner party's overall look and feel. While traditional table settings may involve fine china and silverware, opting for disposable or plastic party supplies is a much better option as it can make your life much easier and your party more stress-free. Here are some items that can help you achieve a stylish and practical table setting:
Use of plastic party supplies: 

Plasticware

 

can make your life easier by being more convenient to use and clean up after the party. Additionally, they come in various colors, styles, and designs that can suit any party theme or aesthetic.

The advantages of using a plastic tablecloth:

 A 

plastic tablecloth

 is an excellent choice for a formal or elegant dinner party. It is easy to clean up and provides a sleek, modern touch to your table setting.

Stylish paper placemats: 

Paper placemats are another convenient and elegant option. They come in various colors and designs, providing an affordable way to add a pop of color or pattern to your table setting.

Modern disposable flatware: 

Disposable flatware

 is not only convenient but can also be stylish. 

Modern disposable flatware

sets

 come in various colors, materials, and designs, allowing you to choose the ones that complement your party's theme and aesthetics.

Fancy plastic plates: 

Plastic plates

 are versatile and can complement any color scheme or party theme. They are also practical and easy to clean.

Patterned paper napkins: 

Paper napkins

 are another easy way to add a pop of color or design to your table setting. They are available in various patterns and designs, providing endless possibilities.

Disposable drinkware:

 

Plastic drinkware

 is practical and comes in various styles and materials. Whether you choose plastic cups or paper straws, disposable drinkware will make your life much easier during and after the party.
Using plastic or eco-friendly party supplies, you can achieve a stylish and practical table setting that will impress your guests while making your life easier.
Decorating the Table 
Decorating your table can set the mood and ambiance for your dinner party. A centerpiece can be an excellent way to draw attention to your table and add a touch of elegance and sophistication to your party. Here are some tips for creating a stress-free and stylish centerpiece:
Importance of creating a centerpiece:

 A centerpiece can be a focal point of your table and add color, texture, and personality to your party. It can also be an excellent conversation starter and help break the ice among your guests.

Using floral centerpiece: 

A floral centerpiece made up of red roses is a classic choice for a dinner party. Not only do red roses symbolize love and passion, but they also add a touch of elegance and sophistication to your table setting.

Other options for centerpieces:

 There are other options if you're not a fan of roses. You could consider a centerpiece made up of candles or greenery or choose a theme that complements your party's aesthetics.
Remember to keep your centerpiece at a reasonable height so that it doesn't obstruct your guests' view of each other or their food. Additionally, ensure it doesn't take up too much space on the table, leaving enough room for your guests' plates and glasses. By creating a stylish centerpiece, you'll add a touch of elegance and sophistication to your dinner party, impressing your guests and making it a night to remember.
Preparing the Food 
Preparing food for a dinner party can be one of the most stressful aspects of hosting. However, with some planning and preparation, you can make the process stress-free and enjoyable. Here are some tips for preparing food for your dinner party:
Tips for making the menu selection:

 Consider your guests' preferences and dietary restrictions when selecting your menu. Consider serving a variety of appetizers, entrees, and desserts to cater to different tastes.

Recipes for appetizers, entrees, and desserts:

 Choose recipes that you are comfortable cooking and that can be made in advance or with minimal last-minute preparation. This way, you can spend more time enjoying your guests' company and less time in the kitchen. Consider preparing dishes that can be cooked in large quantities or dishes that can be kept warm in a slow cooker or chafing dish.

Tips for creating a stress-free cooking experience:

 Prepare as much food in advance as possible so you have time to enjoy your guests' company. You could also enlist the help of friends or family members to prepare and serve food. This can make the experience more enjoyable and stress-free for everyone involved.
Remember to also consider the presentation of your food. Arrange the dishes in an aesthetically pleasing way, adding garnishes or fresh herbs to make them look more appealing. Preparing delicious and visually pleasing food will impress your guests and make your dinner party memorable.
Entertainment 
While great food and drinks are a must for any dinner party, entertainment is also important to keep your guests engaged and having fun. Here are some suggestions for entertainment:
Suggestions for entertainment: 

Consider playing music that complements the mood and theme of your party. You could also consider planning some fun games or activities for your guests, such as trivia or card games. If you have a larger group, consider hiring a DJ or a band to perform.

Ways to keep the guests entertained: 

Besides music and games, there are other ways to keep your guests entertained throughout the night. You could plan a group activity, such as a wine tasting or a DIY craft project. Alternatively, encourage your guests to mingle and socialize by providing comfortable seating or hosting the party in different rooms.
Hosting a dinner party can seem daunting, but with some planning and preparation, it can be a fun and stress-free experience. Following these tips and suggestions ensures that your guests have an enjoyable and memorable evening. Remember that the key to hosting a successful dinner party is to stay organized, plan ahead, and keep things simple and stress-free. With these tips and your personal touch, your dinner party will surely be a hit, and you'll be the talk of the town for all the right reasons.