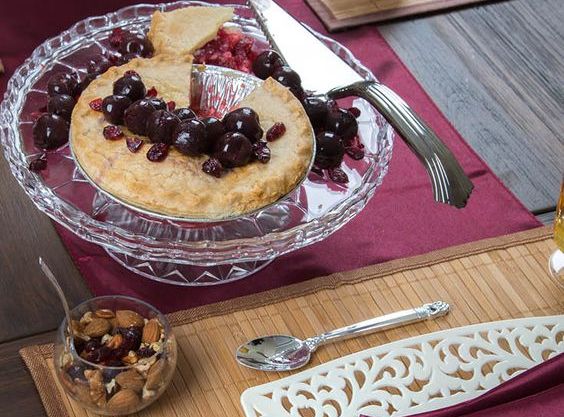 The Foodie Guide to the Best Fall Parties
Being an adult is not an easy task. You must manage everything that life throws at you. But being an adult does not mean you become bored and busy handling your chores. Parties and get together are one way to relax from our busy lives and to enjoy the company of the people we love. 
And you will not get a better chance as fall is around the corner, and it is a chance for you to gather your loved ones and arrange a memorable fall party.
Pick a relevant fall theme, choose the menu, and make a lot of memories with your family and friends that you can cherish for life.
The Ultimate Foodie Guide for the Best Fall Party!
Food is one of the most important things that make your party stand out; hence, set your party's menu that everyone will love. Make a wise choice of appetizers, entrées, desserts, snacks, and drinks that will be served at your party. 
Make sure that you have a variety of dishes to choose from for both vegetarian and non-vegetarian people. So upgrade your food game with some delicious party food ideas.
How Much Food Do You Need to Serve at Your Fall Party?
When deciding on the menu for your party, ensure that you have various food options to serve all your guests in all facets of your menu. For example, serve your guests to have three pieces of each appetizer you are serving. In addition, make sure that you have enough dessert options for each guest.
Mouthwatering Appetizer Ideas for Your Next Autumn Party!
The following appetizer ideas are delicious, easy to make, and will be loved by all your guests. Cheese tastes extra yummy in the fall season, so you can serve mac and cheese balls but make and freeze them at least two to three hours before frying and serving your guests. 
The slowly cooked grape jelly meatballs with barbeque sauce are a combination that your guests will love. Some other appetizer ideas include bacon-wrapped dates, garlic bread, sweet potato chips, and chocolate fondue.
Main Course Ideas for Fall Party That Every Foodie Will Love!
Summer barbeques are exciting, but nothing can beat delicious and juicy chicken roast and vegetable main course dishes that will add flavors to your fall dinner table.
In winter, soup is one warm and delicious dish and is perfect for winter parties. Make a unique soup with a new recipe by adding different ingredients like vegetables, cheese, grated parmesan, and beer. It is an easy-to-make delicious recipe. 
Serve your delicious soup in our elegant and fancy disposable bowls to enhance its taste and looks. Then, present your guests with a tasty roast chicken on the bed of onions and thinly sliced potatoes.
You can try several new and unique dishes for the main course. For example, you can try lightly fried butternut in spiced-up coconut gravy with chili and turmeric. 
Give your fall party a crispy touch with tacos on your main course menu. Next, you can add mushrooms, peanuts, chicken, bacon, and vegetables. And lastly, you can add something from the seafood to your menu like slowly cooked fish, crabs' pasta, or shrimp salad.
You can serve your main course in our serving bowls. They are fancy and elegant plastic bowls that come in different shapes, sizes, and colors and will enhance the look of your delicious dishes.
Unique Drink Ideas for Fall Party
The temperature drops and weather changes in autumn call for cozy drinks that make us feel warm and good. While wine, beer, and vodka are timeless favorites of our guests, fall cocktails are seasonal favorites that should not be ignored. 
Here we have a few suggestions for the drinks to be served at the fall party. These drinks will surely impress your guests.
A bee knees cocktail will allow your guests to transition from summer to fall season with their taste buds. This cocktail includes gin, lemon, and homemade syrup comprising honey and black pepper. 
Give your guests a Christmas holiday vibe with pomegranate and cranberry juice blended, and top it with fresh mint leaves. You can also make exclusive fall drinks for your guests using fall fruits like cherries, cranberry, and pomegranate. You can also use apple cider and liquor in your unique drinks.
Delicious Dessert Ideas for Fall Party
The food menu is incomplete without desserts. The sweet dish idea for the fall party means incorporating all the flavors of the fall season in your desserts, like apples, cinnamon, and pumpkins. 
Your dessert can be very simple but should be presented attractively. Do not present apples by slicing them and serving them. Instead, set apple slices on a small wooden stick, dip them in caramel sauce and chocolate, and wrap them with nuts and tiny sprinkles. This small effort would be loved by all your guests, no matter their age.
Some other ideas can be donuts covered with chocolate and dry fruits, a yummy cake, and some cake pop according to the theme of your fall party. Your dessert will taste and look even better in our serving bowls for parties and our serving trays that come in different colors, designs, shapes, and sizes. Hence, you will have a variety of options to choose from.
Arrange an Outdoor Setup and Surprise Your Guests!
People usually arrange fall parties indoors because the weather in autumn is very unpredictable. You can surprise your guests by planning your fall party outdoors on a warm sunny day with pleasant weather, which can be in your backyard with a cozy setup and a well-lit bonfire if you are arranging a dinner. 
Don't Forget to Use the Best Dinnerware to Serve Your Amazing Food!
How the food is served, the plates used, and the tablescape significantly impacts whether the guests like the food. Hence, use the best dinnerware to serve food to your guests. 
We all are searching for dinnerware that is of high quality, serves good looks, and is affordable on the pocket. Our fancy and elegant disposable plastic ware are here to help you. In addition, our disposable plastic bowls will help you to serve all your menu items efficiently as they have different shapes and sizes.