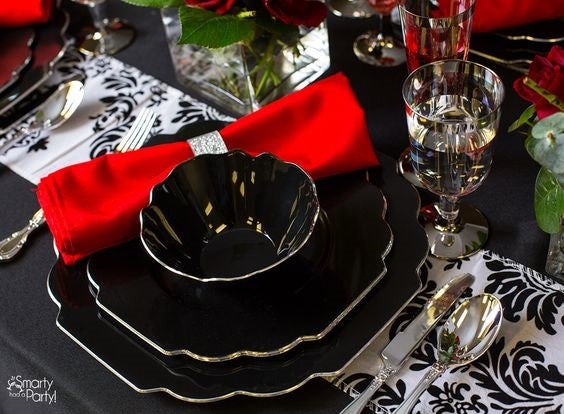 The Best Tips to Make Your Christmas Unforgettable
Christmas is around the corner, and it's always better to keep things ahead so you can have a lovely and smooth Christmas. Every year, you dream of spending this merry event with so much joy, indulging with your loved ones, cooking meals, and exchanging gifts with your friends and family. But all these dreamy expectations barely meet reality. That's why we have come up with the best tips for you to make your Christmas unforgettable and mesmerizing.
Planning Ahead of Time
Planning everything according to the time and ahead of time can keep everything streamlined and smooth for you. It will be much easier for you to focus on every detail of whatever you are trying to put together on this day.
So, prepare well, and make a list of things that you want to do on this day, such as your plans to go out with your friends or family, inviting them over to your place and offering a delicious meal and gifts that you are going to present to your loved ones.
Unless you don't suffer from procrastination, you will have an easy-going Christmas if everything goes with plan and schedule. Moreover, when preparing and making your to-do list, make sure your plans won't be affected by COVID, as lockdowns are unpredictable. 
Keep Everything as Simple as Possible
There will be many things going on, and it might feel overwhelming, so you should keep everything simple and smooth. Don't do anything that will keep you away from other things.
Like, you don't need to have everything homemade for the guests. If you don't have enough time or energy, just shop at a nearby store. Moreover, you don't need to have varieties of cookies - it's completely okay to go with 2 or 3. However, ensure you have everything more in quantity, as it saves you some hours. 
The same goes with your table decor. If you are on a budget, then ceramics and china might upset your budget as they are expensive. Disposable serving party supplies are the best choice as they are affordable for any budget, plus they will save you the time you spend cleaning on ceramics plates. 
There is a wide range of plastic serving tableware that can cater to all your needs to elevate your table decor and also the purpose of serving your guests with style and class. Also, look around to get the best plastic serving utensils for your table.
Give Yourself Relief by Having Fun
Christmas is an extraordinary event, and it has its own, and it doesn't come every month. So remember to enjoy this day. When you give kids your homemade cookies, take a deep breath and let your inner child come out so you can have fun with your little ones.
Postpone all pending tasks and enjoy the moment so you don't end up doing home chores only on Christmas.
8 Feng Shui Christmas Tips
The essence of the holiday is to feel good energy - in your home, in your heart, and in as many places as possible! Follow these Christmas Feng Shui (Feng Shui) tips to feel the holiday's benefits and bring good energy and mood into your home.
1. Feng Shui Lighting for the Christmas 
Using lighting exclusively in the upper parts of the home, ceilings, beams, door frames, and window frames can drain energy, create anxiety situations, or lead to eye strain, headaches, or anger. Instead, use candles and side lamps to complement the lighting from windows or ceilings.
2. Choose Green According to 
Feng Shui
 Principles 
In Feng Shui (Feng Shui), green is the color of healing. It relieves stress and creates a peaceful environment. Cold and calm shades of green equate to "fire" or heat energy from excess red, say Feng Shui (Feng Shui) practitioners. Decorate the home with pine or other evergreen branches and consider hanging a few branches above the entrance as protection from negative energy. Also, in this way, you invite wealth and happiness into your home.
3. Feng Shui
Tips for Inclusive Friends
Ask your guests to add decorations to your Christmas tree. The energy of love will be connected during the holiday season. You can have a basket with embellishments on the front door or berries that each visitor will bring into your home and decorate it.
4. Feng Shui Advises to "Frame" Friends 
If guests come to you, try to place their picture with you in a wooden frame because a tree connects the family with friends. You can also place this picture in the guest room. It creates a feeling of closeness, intimacy, and welcome.
5. 
Refresh the Space with Fragrances 
Cinnamon is a soothing Christmas scent. According to Feng Shui principles, the smell of cinnamon is also considered a male aphrodisiac and makes a man want to spend money! The scents of pine, cypress, or eucalyptus will clean the atmosphere of negative energy. The buds of Christmas flowers create peace and harmony. Oranges in the kitchen or dining room encourage abundance, money, and joy.
6. Feng Shui - Plants as Christmas Decoration
Poinsettias is a traditional Christmas flower that promises miracles and magic when used as a Christmas decoration. However, when it hangs in the four corners of the main floor of the house, it releases an atmosphere of negativity, anger, stress, and tension. On the other hand, according to Feng Shui, hanging in the dining room brings money and happiness to the home during the New Year holidays.
7. Feng Shui Advises You to Rejuvenate Your Walk 
Regardless of the hustle and bustle during the holidays, set aside 10 minutes for yourself. Then, go for a walk because tension and fatigue can be alleviated by getting out of the holiday fever for at least 10 minutes every day. 
8. Pamper Yourself and Toast 
Herbs like ginger, cinnamon, anise, and nuts in the mulled wine will restore and refresh your spirit and soul. Use mulled wine as medicine after a long walk to restore balance and harmony, both outside and inside.
Merry Christmas Smarties!