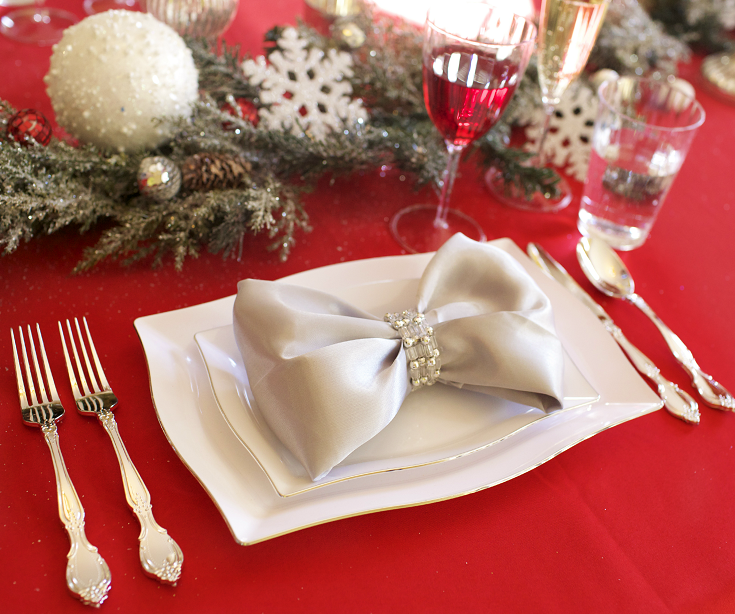 Prepare Christmas Meal and Leave Dishes to Smarty
This is when the holiday spirit grows, and we gather with our loved ones to celebrate the most significant holiday - Christmas!

No person does not feel the magic of Christmas, a beautiful ambiance created with positive energy in homes. This is when we nurture family relationships and enjoy the company of loved ones in the comfort of warm homes.

Christmas! The most awaited and a favorite event of the year. If you are hosting for the first time, it can also be the most daunting task as there are many things you have to look after simultaneously. Similarly, it can upset your budget if you aren't well prepared and strategic with your planes. Luck you are as we have covered you to keep things streamlined for you after the meal is over.
After Meal Mess
You loved every moment you had with your loved ones during the meal, but what about the after-party mess? After preparing a delicious meal for everyone and making other arrangements, you have got dirty dishes ahead of you in the kitchen. Christmas arrives in the winter, making cleaning dishes even more difficult as no one feels like touching the cold water.
There are alternatives to keep you from cleaning dirty dishes on this night. First, you will have to replace your dinnerware with disposable to minimize the after-the-meal mess.
These days, disposable dinnerware sets and party supplies are in trend, and it does work to minimize the after-meal mess for you, so you can hit the bed on a cozy night. No matter what upscale event you are planning to arrange, disposable party supplies will get the job done for you.
Instead of cleaning the disposable plastic plates, you can quickly dispose of them, saving you from spending money on dishwashing soap and water.
Water is an essential need of humanity, and predictions suggest by the end of 2050, the world will be facing a severe freshwater crisis. So stop wasting water on cleaning dishes, bring change with plastic dinnerware, and save the water for our future generations.
Smarty's Disposable Dinnerware Sets
When you are a party lover and love to host, chances are you might be running out of new elegant dinnerware sets for every party you throw, and that's why we say, "Prepare the meal and leave the dishes to Smarty's."

Fancy disposable dinnerware set by Smarty Had A Party is affordable to any budget as they are made of plastic material. If you want a new dinnerware set with a different style and color, disposable party dinnerware sets are the way to get you that satisfaction.
Moreover, plan to throw an outdoor party such as a picnic party. Finally, disposables will give you an edge over the ceramics as ceramics are fragile and can get easily destroyed in your car's trunk.
If you plan to throw an upscale party, our disposable party supplies are available in a wide range, meaning you can serve your guests with the style and comfort you have been missing by using ceramics.
Why Smarty's Disposable Dinnerware Sets?
Smarty's disposable dinnerware sets, party supplies, and serving ware are incredibly lightweight, making them easy to carry anywhere you plan to have a meal.
Moreover, you can host any event using our disposable dinnerware sets, such as upscale parties, birthday parties, and wedding ceremonies. Smarty's has everything your guests will use while having a meal on your table.
Top Advantages of Disposable Tableware:
1. It is hygienic.
2. Does not have to be washed - use and throw away.
3. It is necessary for travel during outdoor recreation because it does not take up much space and weighs almost nothing.
4. Paper and plastic utensils are not torn.
Christmas Decorations
Natural Christmas decorations are fashionable in decorating the Christmas table. Raw materials in the decoration dominated the Scandinavian style. Remember that we will create a successful Christmas table arrangement when the accessories match. Let them combine color, material, or pattern. The whole decoration of the Christmas table should be in color. In the photo gallery with inspirations for the holiday table, you will find various ideas for arrangements: white and gold, silver, with a traditional combination of red and green and pastel. Properly matched tablecloths, napkins, cutlery, cups, and decorations in the shape of reeds, figurines, or candles will create a unique atmosphere. In addition, above the table, we can hang mistletoe decorated with colorful pendants. We can turn a wreath on the back of each chair, and some beautiful lights flicker around.
Christmas table decorations do not have to burden the home budget. Garden and forest decorations can be used. Branches with needles and those from deciduous trees will act as construction for decoration. They can be inserted into vases as bouquets. A good product for them from reeds is cones, small apples, and celestial apples. It will perfectly replace Christmas balls. The cones can be repainted, silvered, or retain their original color. You can hang them on branches and fill them with pots or other glass containers. If you like to work on your own, cut thicker branches into slices. They can be used not only for pillows for glasses and candles but also after drilling holes can become hangers for holiday heads.
Let's not forget the ikebana on the central part of the table, and finally the lamps, of course, because the table doesn't look very crowded. Still, again, it will be forgiven because it's Christmas after all.
Candles and candles, whether fragrant or floating as we call them and being decorative and a variety of scents, also warm us. When you put them in lanterns with water and mix peppermint or eucalyptus oil, you will feel the right. The combination of scents and taste and wonderful, relaxing atmosphere and the decoration of the Christmas table is almost inevitable without them or those like them.
The holiday season is known for both joy and responsibility. There are holiday meals with friends and family, parties, and cocktails. However, for you as the host of a holiday meal or socializing, cleaning can cause a big headache.
We assure you that you will enjoy this time of year using these products and tips, and cleaning will be quick and painless!