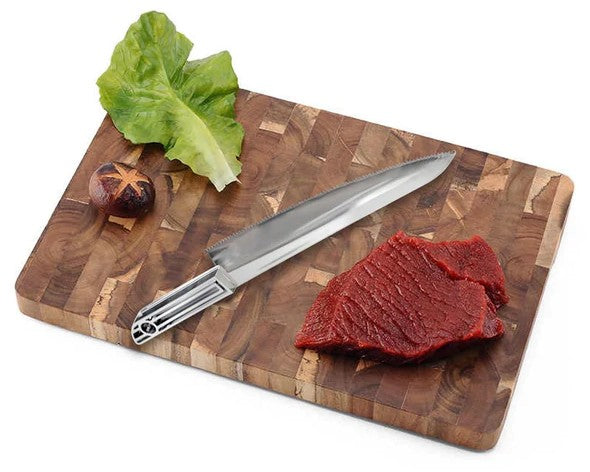 The Best Serving Utensils Buying Guide
From everyday family dinner to a formal party with our colleagues, we all want everything to be flawless on the dining table. We cannot bear any mess since dinner is the lifesaver of every event. 
From arrangements of the dining hall to providing entertainment - when everything is perfect, then serving food to our guests with ordinary utensils doesn't seem appealing.
In case you need to impress your guests with your hosting skills - you must have the most excellent serving utensils with you.
Kitchen utensils are generally used for cooking, baking, and serving. These utensils include various things like serving forks, serving spoons, serving tons, serving spatulas, cake servers, cake cutters, serving ladles, serving scoops, and more.
Are you looking for a perfect kitchen utensil set so that you can serve your guests with confidence? Then you are at the right place. For your convenience, we have listed essential features to note while buying a kitchen utensil set so that your buying process becomes effortless.
What critical details do you must conder while buying a perfect utensil set?
Recall the last dinner party that you attended and can't forget to date. Keeping aside the food, people are greedy for the elegant flatware and cutlery sets they see in any event. Kitchen utensils must be very stylish, durable, and easy to use. Here are some of the key factors that you should consider when you are choosing the best serving utensils for your kitchen.
Material
Serving utensils are made from different materials, from silicon to wood to stainless steel. But the question is, which is the right one to pick? We will help you in choosing the most suitable one. You need to check the products' durability, quality, and many other things. 
It's mandatory to buy the set of serving utensils that'll suit your pans and pots. If you have got some non-stick utensils, then we'd prescribe you to go for silicone since silicon won't damage or scratch the surfaces of your pans. Most of the disposable serving utensils go with plastic pans and bowls.
Not all grades are safe for eating purposes because these are made from a combination of alloy with other materials. So, make sure your utensils have been made from high-grade stainless steel. The manufactured steel must have an insignificant concentration of lead and nickel.
Silicone utensils come in a variety of colors. These are the best pick for "non-stick equipment" because of their flexible and soft nature. Their softness is the reason that you can easily scoop mashed potatoes, ice creams, and similar things for your meals. It is usually known as the "darling of the modern kitchen". Utensils made of silicone won't stain too soon, and it keeps their new appearance for a long time since their shine is never lost.
Everyone likes a classic wood serving spoon in their kitchen. Wooden utensils are tough, and they don't break too easily. That's why your pots and pans will stay unscathed. However, utensils made of wood get stained and become warped over time.
Stainless steel is the most common material used in households. Stainless steel ranks high when it comes to durability, strength, and sleek finishing. It doesn't break or get damaged, but these utensils are not suggested for non-stick pans and pots.
Design
A New York product designer said, and I quote, "The things that we interact with every day are the things that should get the most thought in terms of design".
An elegant, designed utensil set will allow your guests to never take their eyes away from it. Styling and collecting contemporary equipment will make your kitchen look new and fresh.
Designs can be simple, crafted with lines, or with some round motifs. Nowadays, we have a new design that comprises both curved and straight lines. This gives a very classic appearance to the utensils. The unique pattern matches a variety of plastic serving flatware and looks attractive.
One must avoid choosing utensils that have pointed and rough spots on them since they can hurt your mouth while eating. Noe and then, these can also harm other vulnerable flatwares.
When it comes to design, generally dishware that has curved lines suits well with serving utensils with angular or round motifs on it and vice versa.
Just before the final decision, one must check whether the edges of the spoons are durable and smooth or not. While deciding about the colors, you can choose both subtle and dark colors. Materials made from maple (light wood) and solid walnut (dark wood); both are on the trend.
How to get the most affordable serving utensil set?
Picking the utensil set of your own choice within your budget range is not a difficult task now. But never compromise on quality. Here are some tips and tricks for choosing the best affordable utensil set:
The amount of serving utensils present in a set will determine its price. A 7-piece pack will cost a lot as compared to a 5-piece set.

Products that are newly polished and that have a coating are much costlier than the rest.

A serving set that is simple in design is inexpensive as compared to the one with the most elegant and intricate design.

The price of a serving set also depends upon the stainless-steel alloy grade that is used in producing the utensils.  
If you want to pick the most affordable, elegant, designed serving set for you, check out our fancy plastic utensils. We research, test, and then recommend the best products among all. The color scheme used in our products is well-fitted with every type of dinnerware.
The material used in the manufacturing of these products is extra-durable and long-lasting. We have exquisite, premium quality disposable cake cutters, serving spoons, serving forks, plastic serving tongs, gold disposable serving forks, salad scissor tongs, serving ladles, disposable sandwich spreaders, and everything else you need to have in your kitchen to impress your guests.