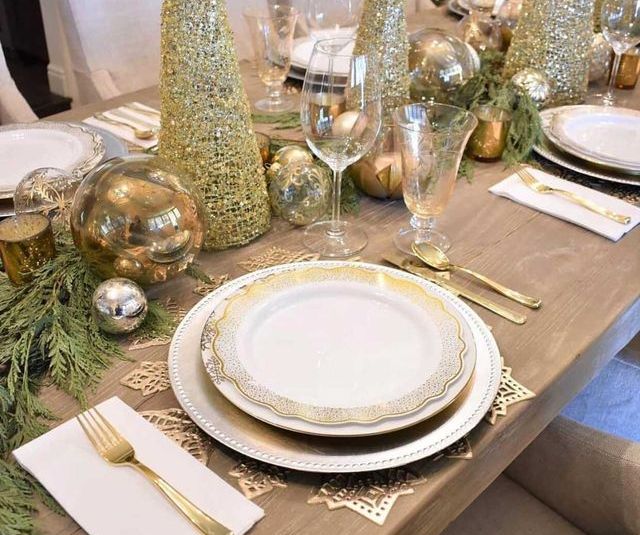 The Best New Year's Eve Party Ideas to Ring in 2022
After years full of pandemic restrictions, the new year is worth celebrating with your favorite people. So on the upcoming countdown night, you might want to throw a party for your friends and family to welcome the upcoming year with new resolutions and a spirit for a prosperous life.
To make your countdown night incredibly enjoyable for you and your guest, we have summed up some of the best ideas for the New Year's eve party.
New Year is a party that can be celebrated in many ways! You can bring out the bubbly and party poppers, or you can do something completely different to celebrate a new chapter in your life.
Sometimes it's nice to have a New Year's party without getting too carried away, especially if you've had a lot of pre-New Year celebrations. So whether you're looking for a date night in the room or something more extravagant, enjoy our list with tons of ideas for your party!
Throw a Dinner Party
Throwing a dinner party at the New Year's party is never a bad idea as it's a great way of spending quality time with your loved ones. In addition, you may want to avoid all the outside hassle and chaos, so plan about throwing a dinner party.
Going out may upset your budget as everything is too expensive and cold. Instead, arrange a dinner party for your guest, and light up the tea lighting throughout your space. Prepare your dream table for the dinner party to look elegant in the overall scene.
The word elegant doesn't mean you need to be creative and invent something new. Instead, just spread out the best table runner and the nice centerpiece.
Feast That You Like
Parties are all about indulging and enjoying your comfort zone. So make food that you are comfortable with and enjoy the most. Do you expect your gang at the party? Ask them to bring the best dish to the party, so you can share the food and discover new meals.
Pull out your phone to order food from your favorite fancy restaurant if you aren't a cooking fan. Don't forget to have lots of snacks and drinks in your stock, so your guests can graze for the rest of the night.
If you are too lazy to clean dishes, disposable party cutlery is for you to hit the party with. Elegant baroque plastic cutlery is a great choice to upgrade the party without worrying about cleaning the mess your guests created on the table.
Check out the best fancy plastic cutlery set for your New Year's party table. Moreover, these cutlery sets are lightweight and affordable to any budget.
Night at Spa with Your Girls
Making a self-care resolution for the new year? What else can be a better idea than spending a night at a spa with your girls to take care of your skin? Invite your gang to go out for a spa night together or set up a spa at your house.
Ask your girls to bring all their supplies for skin care, such as their favorite serums, manicure, and pedicure, so you can make a different indulging night to ring into the new year. 
Cocktail Party
Hosting a perfect cocktail isn't that complicated or daunting. You just need a stock of your favorite drinks, more excellent decor with fancy touches, and a signature cocktail so you can have a perfect cocktail party to ring into the new year.
Make a Fun Fondue Party
If you are looking for a relaxed and fun New Year's Eve, why not try a fondue party? It's perfect for all ages and can be as simple or as complex as you like. Plus, there are so many types of fondue to choose from, from cheese to chocolate!
Fondue is one of those things that people seem to either love or hate, so if you have a mixed crowd, be sure to have other finger foods available, just in case!
When guests arrive, they need to choose a type of fondue and prepare it by heating it in a fondue pot. While the fondue is being prepared, guests can use the time to set up their plates with fruits, vegetables, treats like pretzels or marshmallows, or even their small fondue dishes!
Watch Ball Drop
This classic New Year's Eve party idea is perfect for people of all ages. If you're looking for something modest and simple to organize, this is it!
All you need is a TV with access to the Times Square Ball Drop, some party supplies like snacks and drinks, and a place to sit or recline. You could even have a little party in your own home while watching the sparkling Ball Drop!
Throw a Masquerade Ball
If you are looking for a more elegant and extravagant New Year's Eve, why not try a masquerade ball? This is a fun idea for people of all ages and can be as simple or as complex as you want.
Choose from all those great themes for your costume party and get creative! Masquerade parties are a great way to bring everyone together, young or old. Everyone will love dressing up in their best costumes and masks!
Play Fun Games
Another simple and fun idea for a New Year's party is to play fun games! This can be anything from your favorite games to classic party games such as Mime, Truth or Dare, or Never!
If you are unsure which party game to choose, check out our collection of party games. Follow the link to find some great card games, board games, and free games to play on your phone. If you want to make it more special, prepare some party favors for the winners. I guarantee you will find fun and new games to play with your friends!
We wish you a Happy New Year Smarties!