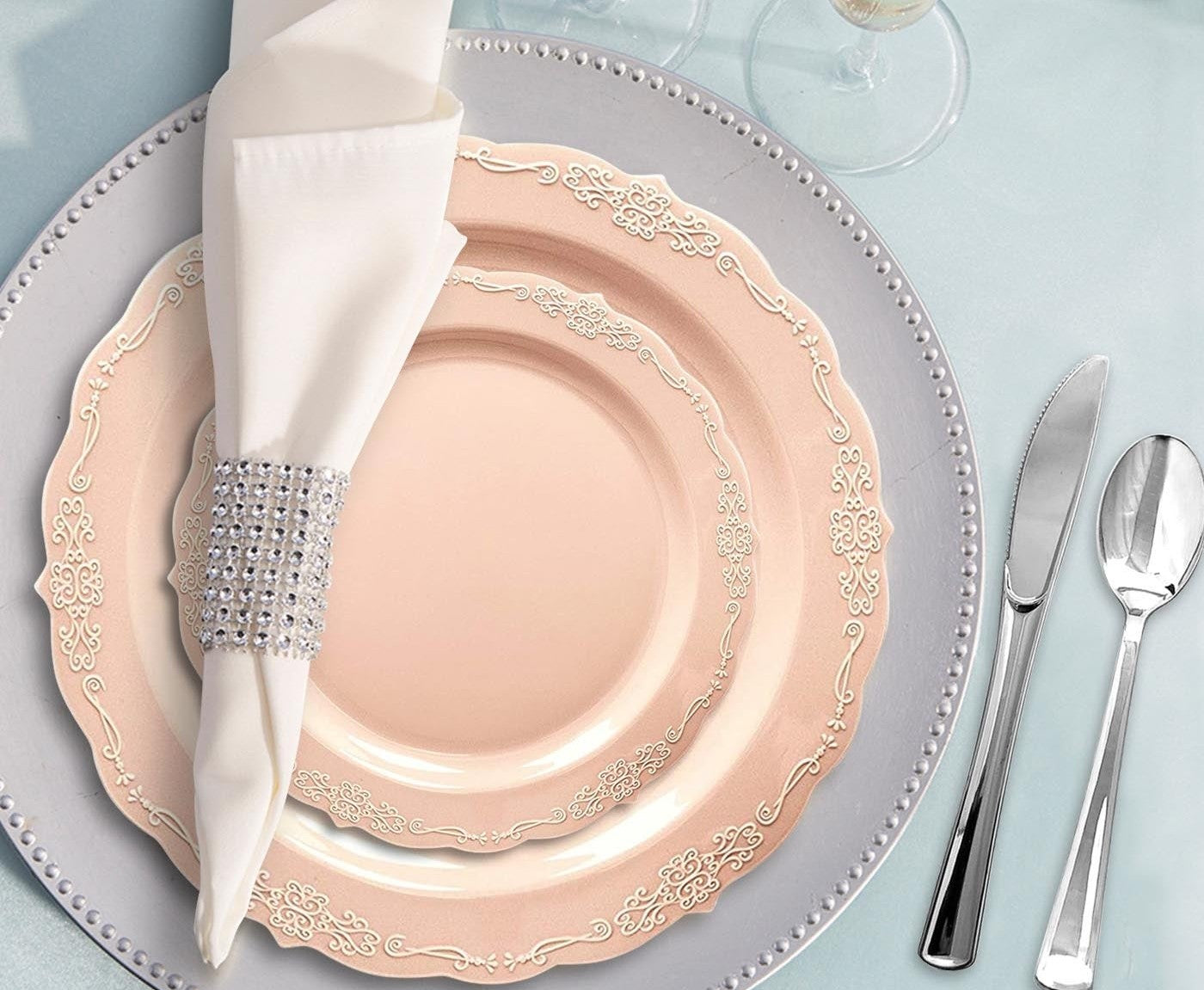 The Best Guide to Creating a Tablescape for Every Gathering
Winters are here, and they give us all the excuses to celebrate. With an endless amount of holidays, this season is our favorite to celebrate. From Thanksgiving to Christmas, everyone is hosting casual, warm parties at their place to have their friends over and celebrate good times.
Setting the table is something we all know. We all know there are specific rules when setting the table, but you also need the creativity and imagination to come up with your version of the perfect set of a table that will impress your guests every time!
It doesn't matter if you are planning a romantic dinner for two, a casual meal for a small group of loved friends, or a children's birthday - taking some time to set the table and add that something special through decoration - is always important.
It shows that you value your guest, want to feel welcome, and want to enjoy yourself in your meal as much as possible.
Don't worry - follow all the rules while adding your dose of creativity. It may sound complicated to overcome on the first ball, but it is very simple.
In this regard, a few preparations should be made beforehand to throw a party effortlessly. Setting a picture-perfect tablescape can be challenging while preparing for a party. However, you can try out these simple ideas to create an elegant tablescape for any type of gathering.
First, think about the color of your table. Combining neutral colors with metallic colors (chrome, gold, silver, copper) is a proven, elegant variant. However, adding one or two accents of color to a neutral color can be exciting and create an unusual effect. Color accents can be red, purple, pink, or blue, while neutral colors include white, gray, beige, and black.
The Basics of Table Setting
For simple gatherings like a friends' get-together or table setting for Thanksgiving, the correct type of table setting would be the casual table setting. This kind of tablescape requires fewer utensils than a formal table setting and covers almost all your gatherings except the formal ones.
Start by laying a tablecloth on the table. In the center, place a dinner plate and a salad plate on top of it. On the left side, put the fork on an elegant napkin. Put a dinner knife and dinner spoon on the right side of the plate. The wine and drinking glass are placed side by side above the spoon and knife.
Chargers are usually used for formal table settings, but you can use them in a casual table setting to give it a fusion look of both formal and informal.
Table Centerpieces
Convert your tablescape into a whole mood that gives your guests an irreplaceable vibe. Beautiful centerpieces will do the job efficiently. You can make these centerpieces yourself and make your tables work for any type of gathering.
Adding some natural elements to your party table never fails to amaze. The greener, the better! Bring the outdoors indoors with DIY foliage, bringing life to your table. A vibrant, green tablespace is perfect for giving a tropical feel to the guests. Get our premium disposable serving platters to match best with your theme.
Suppose you are more of a minimal person and want to keep your tables simple. In that case, we have perfect color options in our fabulous plastic serving bowls and disposable plastic serving flatware collections. Mix and match what suits your personality best, and you are good to go.
Focus on the Details
Details are always important when decorating a party table. For instance, you will have to take care of the textures and layers. A maximalist approach is that the more layers, the better your party table will look. Playing with colors and experimenting with different textures is undoubtedly good to get something new out of your party tables.
Adding height to the party tables is also important to make everything stand out and look beautiful. It can be done using candles and flowers placed elegantly in a disposable plastic champagne flute.
Serve food enticingly in our disposable plastic serving platters and elegant plastic serving trays. Our fancy plastic serving ware is perfect for all events and fits well with any theme. Our tableware is disposable, so you don't need to worry about washing dishes.
Flower Vases are a Must
Flowers on the table can be part of the wreath, but we recommend that some vases will bring dynamism to the arrangement of elements on the table. No matter how many cases there are, the offer of flowers is now rich, so you can choose different colors, shapes, and sizes of flowers. And if you are not a fan of flowers, vases can be used to put other types of decorations in them.
Just use elements that add height.
A well-placed table has elements in different height levels, whether it is candy trays on several levels, floating candles, or something completely different. You can also add a mini-tree on which you will hang wreaths or just a remarkable candlestick whose central candle will be above everything else.
Less is More
Although every holiday table is essentially luxurious, with all dishes, utensils, glasses, candles, cakes, and decorations, so you should not overdo it with other details. Let them be inconspicuous. Let them raise the picture, but not impose themselves too much, because too much on the table can bother the overall impression of the meal.
Food quality is without a doubt in the first place, but how it is served also plays a very important role, from dishes and utensils to table decoration. Before the food arrives on the table, guests are exposed to several influences from the immediate environment, ultimately affecting their appetite and food experience. What matters is to use it to your advantage. So visit the Smarty Had A Party website, get everything you need, and enjoy your party without any hassle!