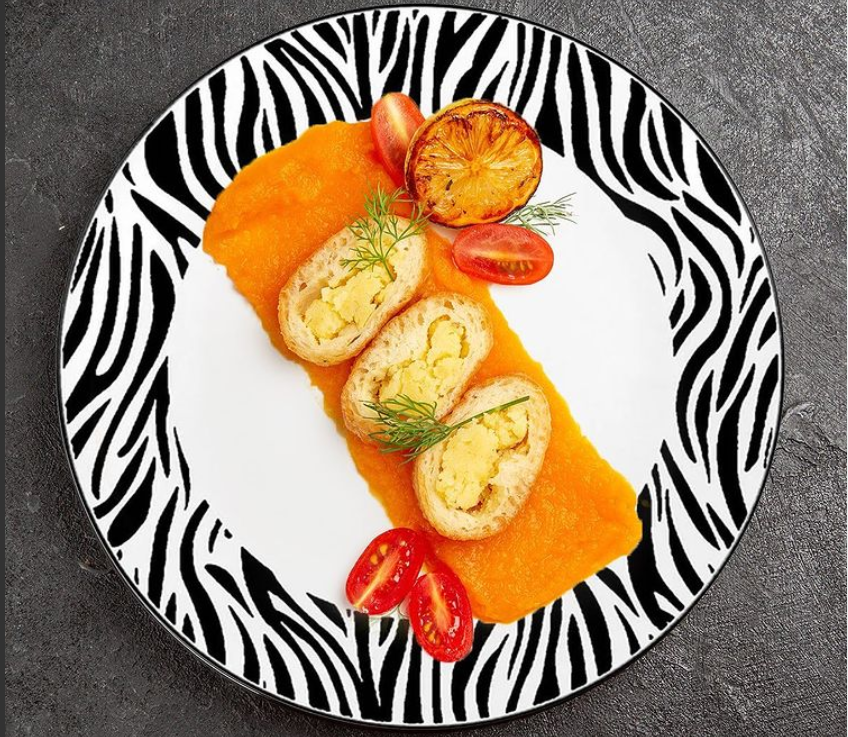 Recipes to Impress at Any Special Gathering
Now, when we can finally get together with our friends and family, we want to cherish these moments fully. So, try out these recipes for your next event and wow your guests with your cooking skills!
Pizza Onion Rings
These pizza-flavored onion rings are much more than ordinary onion rings.
Ingredients:
Onions 

Pepperoni

Tomato Sauce

Mozzarella

Parmesan

Oregano

Egg

Flour

Bread Crumbs
Procedure:
Peel off an onion, cut it into circular shapes, and take out its rings individually. Place them on a tray, and inside each onion ring, lay a pepperoni. Next, place a cube of mozzarella, a little tomato sauce, parmesan cheese, and oregano. Freeze them for half an hour.

Take them out of the freezer and prepare them to fry by covering them in flour, egg, and bread crumbs.

Deep fry them in preheated oil until they turn nicely brown. Serve in our 

disposable plastic bowls

 and enjoy the cheesy outburst coming from the onion rings. Our recyclable party bowls are perfect for a green, sustainable celebration.
Chocolate Cookies
Ingredients:
Brown sugar: 2 cups

White sugar: 2 cups

Butter: 2 cups

Eggs: 4

Vanilla essence: 1 tsp

Flour: 5 cups

Baking powder: 2 tsp

Salt: 1 tsp

Chocolate chips: 5 cups

Softened vanilla ice cream: 5 cups
Procedure:
Add butter, white, and brown sugar to a large bowl and mix them well. Add the eggs and vanilla essence and fold the ingredients. After this, add flour, baking powder, and salt and give them a mix. Add 4 cups of chocolate chips into the batter and fold the batter well.

Separate the batter into two cake molds and spread it out evenly in both molds. Bake it at 375° for 1½ hours.

While the cookie dough is in the oven, take your ice cream, place it in a mold similar to your cookie mold, and put it in the freezer.

Take the cookie dough from the oven and let it cool down completely. Then, take out the ice cream and layer the cookie dough on top and below the ice cream in a way that the ice cream is sandwiched between the cookie dough.

Fill up the sides of the center part with the rest of the chocolate chips and put this guy in the freezer for another 3 hours. Then, take it out, cut slices, and serve in our 

beautiful plastic party bowls

.
Cozy Winter Beverage
Let's cozy up and give our guests this hot chocolate to improve their festive season.
Ingredients:
Milk: 1 ½ cups

Unsweetened cocoa powder: 2 tbsp 

Sugar: 1 tbsp

Dark chocolate: 50 grams

Cardamom powder: ½ tsp

Ginger (sliced): Almost an inch

Cinnamon sticks: 2

Cloves: 4
Procedure:
Put all the ingredients in a saucepan, and heat it for almost 5 minutes while stirring continuously. 

Strain it in some stylish plastic bowls and enjoy.
Strawberry Panna Cotta Recipe
Today we are making a proven, modern recipe that is ideal for warm days. It is light and refreshing, and you can make it a treat after a family lunch. Individual portions look like a bit of work of art - sophisticated and beautiful, so they are ideal for any family or friendly gathering. Since it is the strawberry season now, and strawberries are the favorite fruit of many, it is a shame to ignore this recipe. Try it as soon as possible - you will adore it.
Ingredients:
For Panna Cotta:
200 ml of whole milk

200 ml thick cream or whipped cream

70 grams of sugar

1 teaspoon vanilla extract

2 tablespoons gelatin powder
For the strawberry filling:
450 grams of fresh strawberries, cut into quarters

70 grams of sugar

2 tablespoons tasteless gelatin powder
For decoration:
Fresh strawberries and mint leaves
Preparation:
Strawberry filling:
Add strawberries, sugar, and 3- tablespoons of water to the sherpa. Cook on medium heat for 6-7 min, until they soften and release the juice.

Blend the strawberries to make a fruit puree. Strain the strawberries through a sieve and leave them to cool completely.

Then dissolve 2- tablespoons of gelatin powder in 4 tablespoons of water. You can heat the gelatin in the microwave for 10 seconds. Add the gelatin to the strawberry filling and mix well.

Arrange the glasses and pour the strawberry filling at an angle of 45 degrees. Leave in the fridge for 4 hours.
Panna Cotta:
Pour sour cream, milk, and sugar into the sherpa and heat until the sugar is completely dissolved. It doesn't have to boil.

Remove from the stove and add 1 teaspoon of vanilla extract. Stir well to combine and allow to cool completely.

Meanwhile, dissolve 2- tablespoons of gelatin in 4 tablespoons of water. Repeat the procedure in the microwave and mix well with the milk mixture.

When the strawberries are firm in the fridge, add the Panna Cotta.

Leave in the fridge for another 4 hours. Then, decorate the dessert with strawberries and fresh mint.
Salty Cheesecake 
Cheesecake is a light dessert that has become a favorite dessert of candy lovers worldwide. It exists in various variants and combinations of flavors, from fruit to chocolate.
And have you ever tried a salty cheesecake?
It can be served as a stand-alone meal or an appetizer that will surely delight all guests.
It is a time of work and is an ideal meal for the days when you want something creamy, delicious, and light.
Ingredients:
300 g salty crackers

180 g butter

450 g of full-fat cream cheese

4 tablespoons cooking cream

2 eggs

150 g of grated cheese

1 clove garlic

1 tablespoon chopped chives

200 g cherry tomatoes

1 tablespoon machine oil

so, pepper

fresh basil
Preparation:
Turn the oven to 170 degrees to warm up.

Grind the crackers in a blender, add the melted butter and combine everything well to get a compact mass.

Form a crust into the cake pan and flatten it nicely. Add cream cheese, cooking cream, and whole eggs to a deep bowl, then stir with a mixer until you get a smooth mixture. If necessary, add salt and finely chopped chives and garlic. Spread the filling over the crust, arrange the grated cheese, and bake for about half an hour.

After baking, arrange the cherry tomatoes cut in half on top, sprinkle with fresh basil, pour over olive oil, then return to the oven for another ten minutes.
Bon appetit!