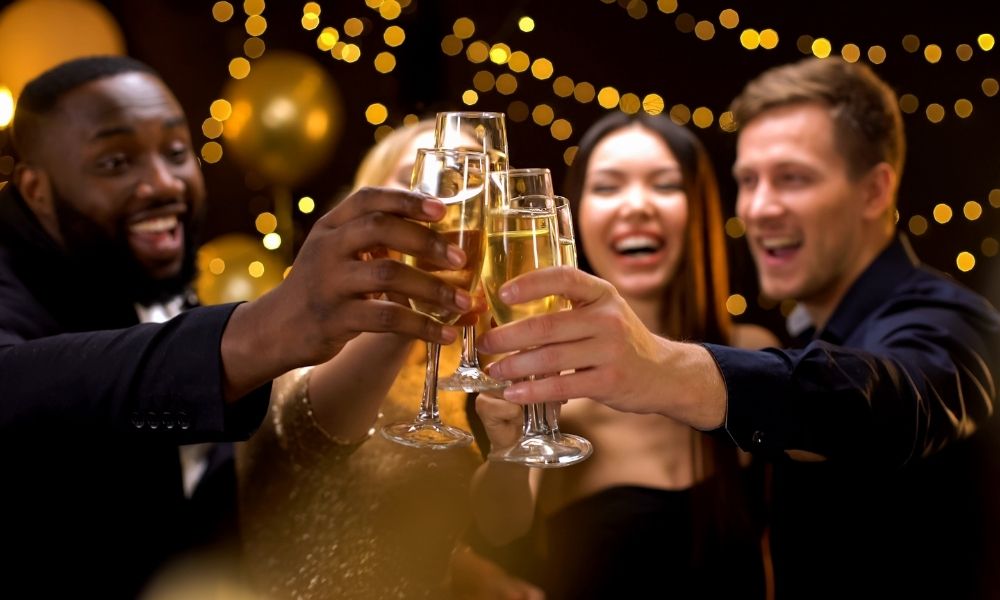 The Benefits of Plastic Drinkware
As you host your parties this summer, keeping your guests hydrated is essential—using the term loosely. Unfortunately, for holding various drinks over a long day (and night), what you have on hand may not be up to the task. Fortunately, single-use drinkware can come in and pinch-hit for your standard sets. Don't worry about the connotation of plastic here—the benefits of plastic drinkware make this single-use switch worth it.
All people in our country use disposable dishes because it is essential, especially during the summer. Today, there are plastic goods in every house.
Disposable plastic dishes
Plastic tableware frees every hostess from many problems and frees up her time, making life much more comfortable and accessible. The advantages of cookware are very significant. Such dishes are very comfortable and light, robust compared to dishes made of glass or porcelain, and the most significant plus is that it does not need to be washed. Plastic utensils first appeared in the USA at the beginning of the 20th century. It all started with ordinary plastic cups, then spoons, plates, forks, and knives appeared.
Perfect For Traveling
Not every summer get-together fits on your lot. Perhaps you're planning a big party that your backyard can't contain the guest list. If you're going off the premises for your party, your cups and glasses shouldn't have to make the trip with you. Packing up your champagne flutes and wine glasses is a lot of extra hassle, especially considering how prone they are to shattering at some point along the way anyway. On the other hand, if you're making this party a home game away from home, plastic drinkware can accomplish everything glassware can—but disposably and durably, too.
A Deterrent to Detergent
That disability isn't something we want from most home goods, but it can be a welcome relief after a party. Whether the dishwasher is footsteps away or miles away, you won't have to load it with dozens of glasses from a day's worth of revelry. Many of those champagne flutes, made from fragile glass, are hand-wash only. Plus, the most serious wine connoisseurs will recommend that you never once send wine glasses through the dishwasher, where detergent residue will irreparably ruin the taste of everything they contain. Even if you're only serving soft drinks at your event, why waste water and energy on reusable drinkware?
Recyclability
That use of water and energy brings us to our next point on the benefits of plastic drinkware. We as a nation produce too much garbage. Our trash comes in many forms, but plastic appears to be predominant. Whenever you can send plastic to the recycling plant, keeping it out of the ground and reducing the need for processing new petroleum that's a good thing. Opting for disposable plastic drinkware from Smarty Had a Party presents a golden—well, plastic—opportunity to reduce some of our resource use and make a stealthily sustainable decision in setting up our parties.
Consumer Properties 
Consumer properties of disposable plastic drinkware are those characteristics of disposable tableware that the consumer most often pays attention to when choosing tableware and which are the most important for its use:
Safety of disposable drinkware glasses (i.e., they must meet hygienic and medical requirements). 

Aesthetic component: disposable drinkware should have an attractive appearance: various colors, the possible presence of patterns, the absence of multiple types of deformation and presence of foreign materials, etc. 

Heat resistance characteristics (temperature preservation and stability of properties in contact with hot drinks). -Availability of application possibilities for both cold and hot food and beverages.

The presence of such a feature as frost resistance (for specific categories of disposable drinkware). 

Resistant to chemicals such as alkalis, acids, and fats. 

The presence of such a feature as thermostatic (the ability to hold dishes with hot food or drink in your hands and not burn your hands).

Strength, resistance to deformation. 

Elasticity. 

Stability. Available in various shapes and sizes. Disposable dishes must have sufficient capacity and be compact and light.

Environmental friendliness and easy disposal.
Unmatched Aesthetics
Plastic drinkware has come a long way since the days of the ridged red Solo cup. Our arrays of standard glasses, tumblers, champagne flutes, highball glasses, and wine goblets use strong and crystal-clear plastic that looks like glass at a glance and feels just as right in your hand. We even offer durable plastic coffee mugs for that post-dessert pick-me-up. These disposable options may look even better without casting aspersions on the contents of your cupboards.
Cost of Plastic Drinkware
Costs of hosting an event seem to get even tighter daily with increasing labor, venue, tableware rental fees, and many other party supply charges. However, hosts have plenty of reasons to close their costs and find savings where they can. For example, disposable drinkware glasses are much more affordable than glass. Still, it is even better than renting because you don't have to worry about paying for any damages or breakages. 
What Is the Secret Behind the Popularity of Plastic Drinkware?
Many have recently become interested in the safety of single-use plastic dishes. Opinions are entirely different. To date, many types of disposable tableware are in high demand. When you buy dishes, you clearly understand what you will use them for. For kitchen utensils and the kitchen are cups, glasses, canisters, cutlery, water bottles, bottles, containers for sweets, packaging for storing any product, disposable clothes, envelopes, and napkins.
What is the secret behind the popularity of plastic tableware? Why are these products in high demand among entirely different people? First, it is convenient - it is indispensable at picnics and buffets and can often be seen in fast food and restaurants. At a low price, it has several advantages - environmental friendliness, safety, lightweight, practicality, and spaciousness.
Today, many have come to this conclusion, primarily because of its properties. Disposable plastic drinkware does not break, is light, and does not require a lot of storage space. In addition, it is cheaper than glass. Because plastic dishes do not break and are easy to clean, they are sometimes used as reusable dishes.