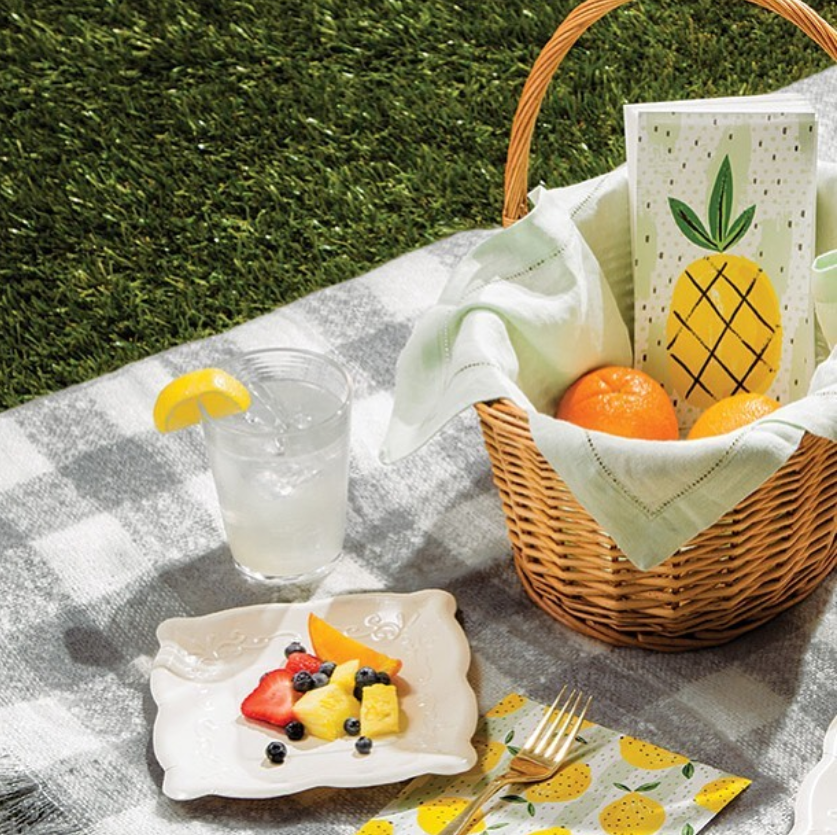 Summer is Almost Over – Picnic While You Can
Let's say that we have already come to terms with the fact that we will spend this summer at home and that the sea is not entered our calendar for next month. So, we have already practiced thinking creatively and finding new ways to invent summer in the city and escape to nature, the river, and the park. So on this occasion, here are tips on organizing the perfect picnic and making yourself a great summer pleasure with a little effort.
For a perfect picnic, for a start, you need a good team. Yes, it may sound like the worst cliché, but it is. Whether you go with a loved one, family, or friends, you must be all willing to get up a little earlier, bring everything you need and give yourself a break to enjoy good company one day, and leave your worries at home for a while. Still, if you have a pet, the happiness of going to nature will probably never end. So this is a sure way to spend quality time with your loved ones this year, and it is practical and does not require too much effort.
Picnics are one of the best things about summers. On a sunny, pleasant afternoon, the picnic will help you find an escape from the daily grind. Sadly, summer is about to end, and we are entering fall. But don't worry! You can still picnic like you did in the peak summertime and have fun with our end-of-summer picnic party ideas.
Choose a Good Place
Positioning is the first and most crucial step. Assess which side the sun is coming from, and ideally, find a place near a larger tree that will provide shade as the sun moves. You may move the mat a little during the day, but you must have your small area. Of course, you may be in an open space that does not have such conditions, so in that case, it is better to provide yourself with an umbrella in advance and settle down somewhere where you simply have a beautiful view.
The Coolest Summer Picnic Themes
Leave behind the boring picnics, go a little extra this time, and turn your summer picnic into an exciting one. Choose a theme that goes well with your personality and create a scene accordingly.
The Luau theme is the common theme for summer picnics. It is easy to pull out and does not require much effort to be put in. Other than that, the Boho, rainbow, beach-inspired picnic, and vintage themes work wonderfully when pulled out correctly.
Match our disposable serving tableware, fancy plastic serving bowls, and disposable serving platters with your selected theme to complete the look. Our disposable plastic serving utensils are available in all color and pattern varieties to match any event or theme.
Setting a Comfortable Space
It is essential to choose the right picnic spot because the overall vibe of your picnic depends on it. We suggest you should choose a greener, nature-friendly and calm place. Lay down cozy blankets and set soft cushions onto them. The blankets should be soft but not heavy and washable in case dirt gets on them.
And don't forget to have some wood-like, hard surface to put your food and utensils on. Arrange colorful flowers alongside tableware for those natural aesthetics. 
Inside a Perfect Picnic Basket
Knowing what to put inside a picnic basket is a must for a perfect picnic party. Write down the things you want to take along with you because, in the last minutes, you might miss something important. You'll need to put chilled water bottles, tissue papers because you could spill the food, salt and pepper shakers, a small lightweight cutting board, disposable serving platters, plastic serving trays, bowls, cutlery, and food. The reason for the emphasis on disposable serving tableware is that you don't have to return home with dirty dishes. 
The key to a picnic is not to forget something necessary. So, pack a rug on which you will take everything out later. Then, it would be ideal for packing the food in a sturdy bag that will not allow anything to spill or mix. Next, prepare sunscreen, even though you may think that "you are already tanned and you don't need it, a hat or a cap, and clothes in case the evening gets cold even though the day is beautiful. Finally, don't forget the mosquito cream or spray, the mentioned board games, and a good mood - and you're ready for a picnic.
Summer Picnic Menu Selection
Summer picnics are a great excuse to enjoy a variety of foods. Sandwiches feel like they were made specifically for picnics. You can prepare different types of sandwiches; chicken and cheese sandwiches, seafood sandwiches, Nutella sandwiches, and the list goes on. There are several dessert options, such as pastries, cupcakes, Nutella bars, and brownies. Don't forget to include refreshing drinks on your menu.
Greener Picnic with Smarty
Now that you have everything that an ideal picnic party demands, feel free and enjoy the end of the season's cool breeze. One thing, however, remains what you focus on - the environment. Our disposable serving tableware is recyclable and offers easy cleanup. So, take the disposables with you and throw them in a recycle bin for a clean, green environment. 
Bring Something to Play With
You will spend the whole day in nature, so it would be perfect for bringing a ball, badminton rackets, or frisbee, in essence, any prop that can include a larger number of people in the joint game. Of course, if you are not all sports guys, you can always bring cards, blocks, and pencils to draw or play Pictionary. Of course, an iambic is an option, as is chess or dominoes, or any board game - it all just depends on what you prefer to play.