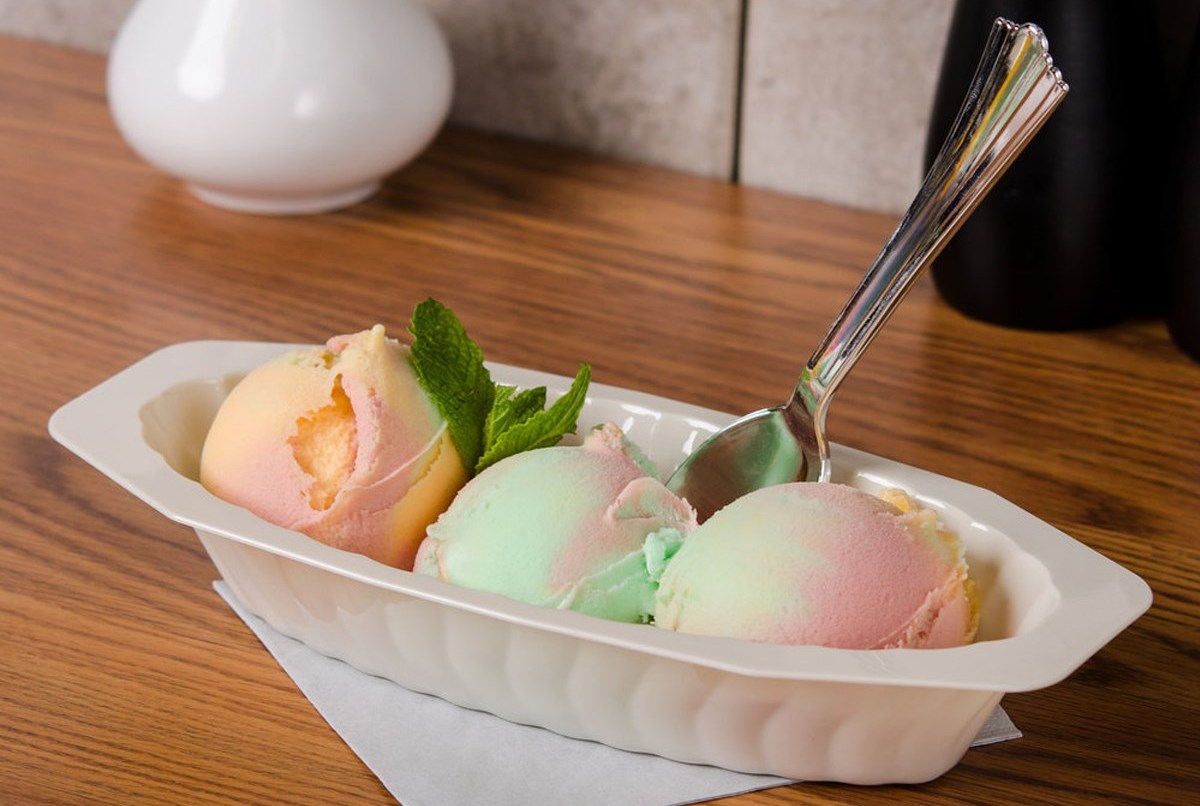 Scoop-erific Summer: Hosting an Unforgettable Ice Cream Party!
Welcome to the sweetest blog post of the summer: "Scoop-erific Summer: Hosting an Unforgettable Ice Cream Party!" What better way to beat the heat and create lasting memories than throwing a delightful ice cream extravaganza as the sun shines and temperatures soar? Whether planning a birthday celebration, a neighborhood gathering, or simply wanting to indulge in a frozen treat fiesta, an ice cream party is the perfect way to bring joy, laughter, and deliciousness to your summer days.
Delightful Ice Cream Party Ideas
Whether you're a seasoned party host or a first-time planner, this blog post is here to inspire you with mouthwatering possibilities and expert advice. So, grab a scoop, and let's dive into the scrumptious details of hosting an unforgettable ice cream party that will leave your guests begging for seconds and dreaming of sprinkles. Get ready for a summer filled with smiles, laughter, and the pure joy that can only come from sharing the simple pleasure of a scoop of ice cream on a hot summer day. 
Serving the Ice Cream with Ultimate Style
When it comes to hosting an ice cream party, one of the key factors to consider is how to serve your delectable frozen treats. That's where the convenience and practicality of using disposable tableware come into play. 
First and foremost, using disposable tableware saves you from the hassle of washing dishes after the party. Let's face it; hosting a gathering can be quite a task, and the last thing you want to do is spend hours scrubbing plates and bowls. With disposable options, cleanup becomes a breeze. Once your guests have devoured their ice cream delights, you can simply gather and dispose of the used tableware, allowing you more time to enjoy the party and mingle with your guests.
Another advantage of disposable tableware is its ability to cater to many guests. Ice cream parties tend to attract crowds, and serving everyone efficiently can be challenging. Disposable bowls, plastic plates, and cups allow you to serve multiple guests simultaneously, ensuring everyone gets their scoop of happiness without waiting in long lines. This saves time and adds to the party's enjoyment, as guests can dive into their ice cream creations.
Consider using colorful and themed disposable party supplies to add fun and style to your ice cream party. Brightly colored bowls, plates, and cups can bring a vibrant and festive atmosphere to your event, enhancing the visual appeal and creating a cohesive theme. Additionally, you can opt for themed tableware that complements the ice cream party theme, such as polka dots, stripes, or even ice cream cone-shaped bowls. 
Remember to provide disposable tasting spoons as well. These small and convenient utensils are perfect for guests to sample different ice cream flavors or add finesse to their sundaes. You can even consider offering mini plastic cups or fancy plastic martini glasses for those who want to indulge in a sophisticated ice cream experience.
Setting the Scene
Use bright and cheerful colors like yellow, pink, blue, and pastels to create a fun and welcoming atmosphere for your ice cream party decorations. Incorporate these hues into your tablecloths, banners, and other party decorations to create a cheerful and inviting ambiance.
When it comes to ice cream-themed decorations, the possibilities are endless. Start by hanging colorful banners that spell out "Ice Cream Party" or "Sweet Summer Delights" to instantly set the mood. You can adorn the space with balloons in ice cream cone shapes or helium-filled balloons in flavors like chocolate, vanilla, and strawberry. 
Table centerpieces are another opportunity to infuse your ice cream party with a fun and festive vibe. For a unique twist, consider creating centerpieces using faux or real ice cream cones filled with flowers. Alternatively, you can place bowls of colorful sprinkles or vibrant fruits like cherries or sliced strawberries as eye-catching centerpieces. These creative additions will enhance the visual appeal and tie the decorations to the main star of the party—the ice cream itself.
You can incorporate playful details like ice cream-shaped paper cutouts or signs indicating various flavors to take the ice cream theme to the next level. These small touches will add charm and whimsy to the overall décor, making your guests feel like they've stepped into a whimsical ice cream wonderland.
Ice Cream Sundae Bar
Make your ice cream party extra fun with a sundae bar. Let your guests customize their frozen treats with different flavors, toppings, and sauces. It'll be the highlight of the party!
Offer a variety of ice cream flavors, including classic options like vanilla, chocolate, and strawberry. Try more adventurous flavors like mint chocolate chip or cookies and cream. Provide dairy-free or vegan options for guests with dietary restrictions. Everyone can enjoy a customized sundae.
Enhance your sundae with toppings like sprinkles, chocolate chips, crushed cookies, and chopped nuts. Add sliced fruits, caramel, chocolate sauce, marshmallows, gummy bears, or peanut butter for a fun twist.
Label your ice cream sundae toppings to help guests with allergies or dietary restrictions. Specify which toppings contain common allergens like nuts or gluten. Use minor signs or labels for each topping to make it easy for everyone to enjoy their sundaes worry-free.
Consider using disposable clear containers to hold the toppings to enhance the presentation and create a visually appealing sundae bar. This way, guests can easily see and access their desired toppings. Additionally, providing ice cream scoops, spoons, and napkins nearby ensures guests can easily build their sundaes and minimize mess.
Creative Ice Cream Treats
Ice Cream Sandwiches: 

Offer a variety of cookies and ice cream flavors. Let guests make ice cream sandwiches by choosing their cookies and scooping their favorite ice cream. Sprinkle the edges with crushed nuts or sprinkles for a special touch.

Ice Cream Floats: 

Serve ice cream floats at your party for a fun throwback to soda fountains. Guests can add their favorite carbonated beverage to a tall glass of ice cream. Try different fizzy drinks like ginger ale or fruity sodas for a unique twist.

Banana Splits: 

Treat guests to a classic banana split dessert with halved bananas, ice cream flavors, and toppings like hot fudge and whipped cream.

Milkshakes: 

Create a station for your guests to customize their shakes with ice cream flavors and mix-ins like chocolate chips, crushed cookies, or fruit purees. Top with whipped cream and a fun straw.

Specialty Sundaes: 

Elevate your sundae game with unique flavor combinations using ingredients like salted caramel, peanut butter cups, fresh fruit, or exotic spices. Offer recipe suggestions to inspire guests to create signature sundaes and explore new flavor profiles. 
 Entertainment and Activities
Ice Cream Eating Contests: 

Host a fun ice cream eating competition by setting a timer and seeing who can finish their sundae quickly. Try blindfolding participants or using unusual utensils to make it more interesting. The goal is to have a good time and enjoy the messy thrill of the challenge.

Ice Cream Trivia: 

Test your guests' ice cream knowledge with a trivia game. Create ice cream-themed questions, split into teams, and award points for correct answers. It's a fun way to learn and spark friendly competition.

DIY Ice Cream Flavor Guessing Game: 

Introduce unique ice cream flavors like lavender honey, avocado, and black sesame. Set up a table with sample cups and have guests guess the flavors for a fun and interactive tasting experience.

Ice Cream Story Sharing: 

Encourage guests to share their cherished ice cream memories, creating a warm and nostalgic atmosphere.

Ice Cream Art Station: 

Set up an art station with paper, markers, and other supplies for guests to create ice cream-inspired art. Encourage them to design their creations and logos or make ice cream-themed collages. It's a fun activity for all ages.
Frequently Asked Questions (FAQ)
1. How do I keep the ice cream from melting during the party? 
Set up in a shaded area or indoors to keep ice cream from melting. Use insulated containers with ice packs and serve in small batches to maintain temperature.
2. How far in advance should I prepare the ice cream and toppings? 
Prepare ice cream and toppings fresh for best results. If short on time, prepare a few hours ahead. Keep ice cream frozen until serving and store toppings in airtight containers in the fridge to maintain quality and flavors.
3. Are mini-plastic cups suitable for serving other desserts or treats besides ice cream? 
Absolutely! Mini plastic cups are versatile and can be used to serve a variety of desserts or treats besides ice cream. They are ideal for serving bite-sized desserts, pudding, mousse, fruit salad, or even popcorn. Get creative and think outside the box when using mini plastic cups to showcase your delectable creations.
4. Are disposable bowls and plastic plates sturdy enough to hold ice cream without leaking or breaking?
Yes, disposable bowls and plastic plates are made to be durable and leak-resistant. However, it's essential to choose high-quality options to ensure they can withstand the weight and moisture of ice cream.
Now, it's time to unleash your creativity, let your imagination run wild, and host a scoop-erific summer ice cream party that will leave your guests with a sprinkle of happiness and unforgettable memories. So, get the ice cream scoops ready, and let the summer celebrations begin!