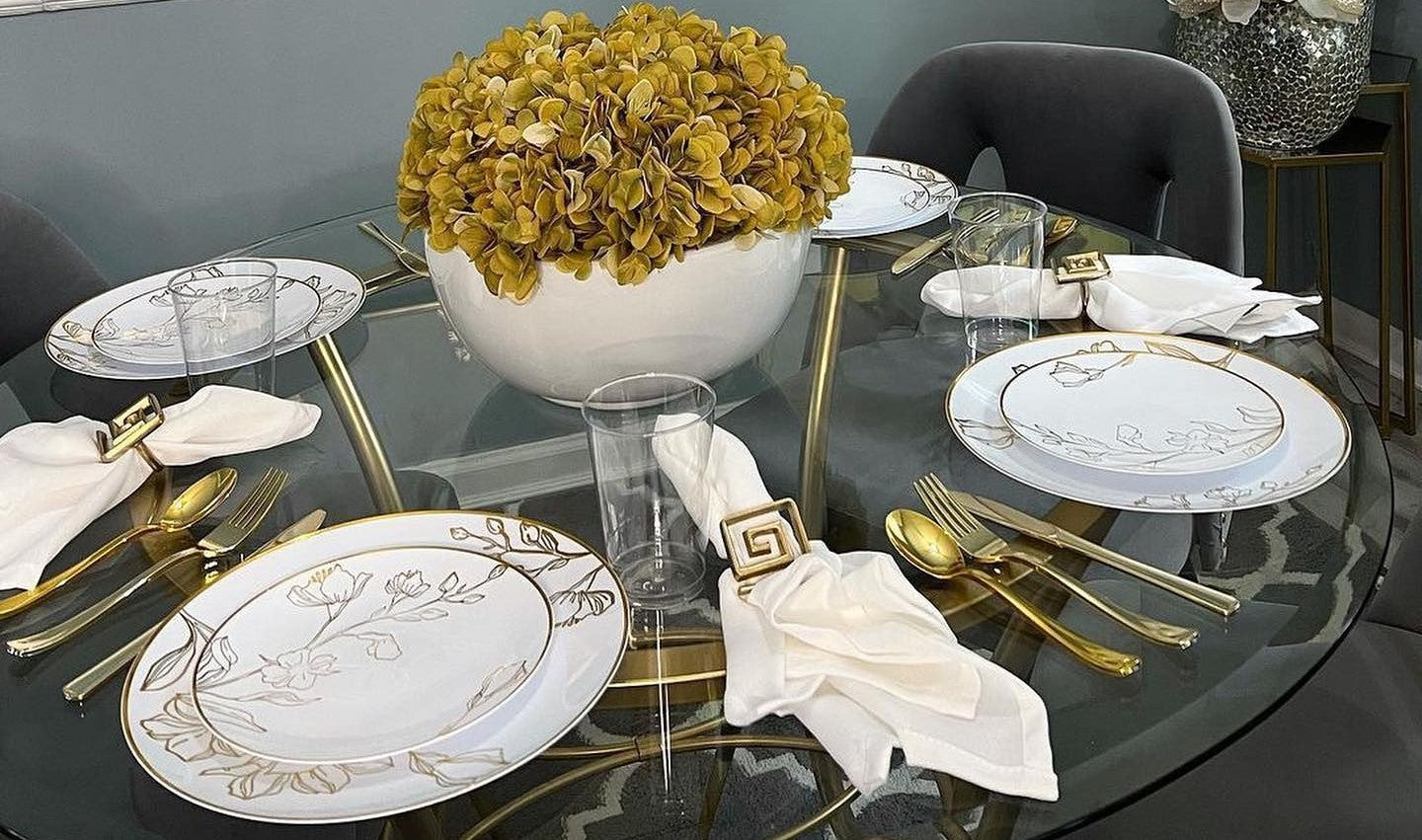 Elegant Decorative Ideas for Dinner Party
Decoration for the party should be planned on time. On the contrary, it should be done beforehand to get the desired and best results. And besides everything else, decoration is one of the favorite parts for adults while arranging any party.
Set a Theme for Decorations
Choosing a theme for your party makes it easy as you do decoration, menu, and settings according to the set theme. Your themes can be as simple as a cozy, comfortable setup, or you can get very colorful with a festive theme.
You can set a country-style theme by keeping everything natural and simple. Or you can go festive with your decorations, like Halloween decor. A sea-themed dinner party with decorations like seashells or sea animals and sea sand with seafood served on the menu will be loved by everyone.
You can also arrange such dinners at the beach. Use the current season as the theme for your dinner party. The main thing is to choose the theme wisely, and it should have its reflection in all of your décor.
Choose the Perfect Color Palate
Select the color palate that goes well with your theme. Choosing the perfect color that will serve as the background and be used in decorations is difficult for some people. But do not worry, as we are here to help you out.
Use neutral colors or monochromatic settings to look super aesthetic and classy. You can try different shades of brown in your decorations and overall theme; they will help create a warm and welcoming environment for your guests.
Don't feel shy to go from one store to another until you catch all associated with the colors that are fitting with your theme. You can also use light bulbs of colors according to your theme.
Place All Your Decorations Strategically
The primary purpose of decoration is to entertain the guests; hence decorations should be placed so they are visible to guests and can be seen throughout the party. Some of the areas that should not be missed while doing décor are the entrance and exit.
You can decorate the entrance with lights, flowers, or anything according to your party theme. This will impress your guests even before seeing the other arrangements. Also, decorate the bar, cocktail area, and even the bathrooms because many of your guests might need a bathroom, and not many people decorate washrooms; hence it will give your guests a pleasant surprise.
You can decorate the bathroom by placing towels and soaps according to your dinner party theme.
Get Creative with the Table Settings
Set your table as a canvas filled with attractive colors. Table settings include tablecloths, centerpieces, and cutlery. A good tablecloth can enhance your entire table.
You can use simple tablemats that are monochromatic or use embroidered tablemats. The more details you add to your decorations, your guests will love them.
Your tableware is essential; hence, it should complement your overall decorations. For example, you can use mini cutlery if you are having a dinner party for your child's birthday. Also, don't forget to try our mini appetizer plates and mini dinner set. They are elegant, stylish, and with all the qualities you want in your tableware.
Ideas for Choosing Unique Centerpieces
Choosing a stylish centerpiece is one of the most important aspects of table decorations. The centerpiece can be as simple as placing fresh flowers in a vase. The best suggestion is to use the centerpiece according to the theme of your party. You can also create a unique and customized centerpiece for your table.
Your small effort will leave a great impression on your guests. For example, if you are having a seafood-themed dinner party, you can arrange a stunning centerpiece just with a little effort, like taking a big glass with a wide mouth and a relatively small glass. 
Fill the bigger glass with sea sand and shells. Next, put a scented candle inside the smaller glass. Finally, place the small one inside the bigger one, and your centerpiece is ready. It will enhance the overall ambiance of your table for sure.
Little Things That Will Enhance Your Dinner Decoration
Candles are a must for your dinner table. They create a magical and peaceful atmosphere at your table. Use lavender-scented candles for your dinner table, and your guests will be in awe. Use elegant and specialized candle holders for your candles.
If you and your guests are not very fond of candles, then you can use decorative or fairy lights as decor. You can either hang the lights on the top of the table or set them in the center. Use spotlights on all the areas of your décor you want to highlight.
Other than candles and lights, balloons can also be used for decorations. Use helium balloons above your table and use decorative balloons on the ground. You can tie your napkins with a silk bow and a helium balloon—a cute floating decoration for your table.
Invest in Stylish Tableware
You can include your tableware as part of your decoration. Don't feel shy to try new party trends, and disposable mini partyware is one of the recent trends you can feel free to follow. Our mini-party supplies are stylish, cute, and comfortable on the hands.
They come in different colors, styles, and shapes and are high quality. One of the benefits of mini cutlery is that they allow you to have more bites of your favorite foods. Our mini plastic cups come in different styles and are of high quality at a very affordable price.